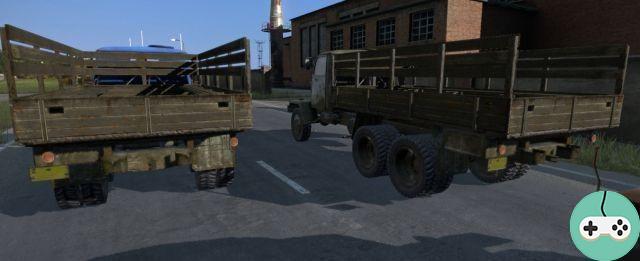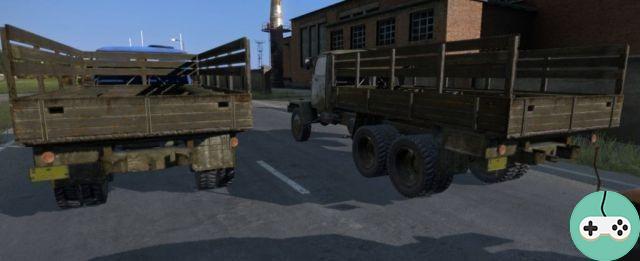 Players DayZ, it's time to connect to Steam to retrieve version 0.54, recently available and which weighs a little over 700MB. After a few days of testing, the update is finally deployed and offers a lot of small new features and other miscellaneous adjustments. A brief overview:
New Items
Water Pouch
Improvised Suppressor
Bone Hook
Bone Arrow
Piles of Bones
New weapon - Shotgun (FN Trombone)
Carrier plate with attachable holster and pouches
Blood bag: the amount of blood collected and donated is now twice as large.
New vehicle: V3S Cargo version
New animals
New features
A silencer can be created using a water bottle and duct tape.
You can create a Bone Hook from a Pile of Bones
You can create a bone arrow from a bone pile with your improvised bow.
All items and clothing in the game now have a weight.
The caliber of your ammo now affects the silencer
Horticulture - Possibility of growing potato plants, with their growth cycle.
We can dismantle the Fn Trombone.
Only essential information appears on an object, such as the estimate of its weight and the place it occupies in the inventory.
Redesign of the kitchen.
Redesign of campfires.
The fluids were entitled to adjustments.
The blood was also entitled to some modifications.
Weapons can degrade.
Degradation of the silencer.
Redesign of zones
Devil's castle.
Pik Kozlova.
Black & Willow Lakes.
Bor village.
Quarry near Solnichny.
The rocks were treated to new models. Removal of the old model in favor of the new one.
Diverse
New spawn points have been established in all buildings.
Nerve of blood retrieval.
Lots of bug fixes were made as well and the team knows there are some issues, especially with new animals. Details can be read directly on the game's forum.