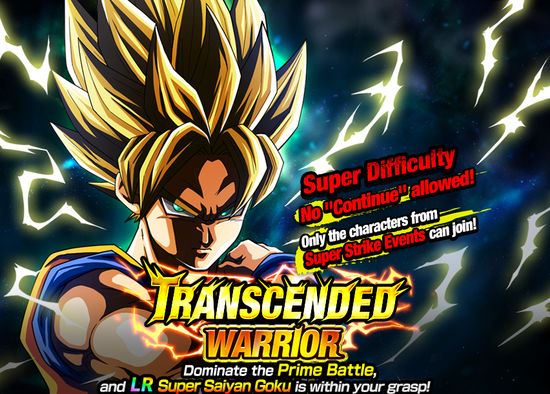 If you're familiar with the game, you know that there is one type of card above Ultra Rare (UR): Legendary (LR). The first to arrive on Dokkan Battle is Goku the iconic character from Dragon Ball. It is only available during the day on Saturday. The event requires a certain mastery of the game and above all a lot of time and ACT in front of you. The cards you will be able to unlock are as follows:
Goku SSR
Goku UR: 15 medals of Lv. 2
Goku LR: 777 Lv.3 medals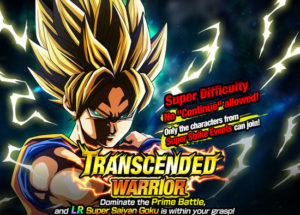 Missions of the event
Before you begin, you should know that the event is only accessible with characters from previous Super-Strike events. In addition to that, these characters will have to have a special attack of at least level 10 (15 is recommended for Lv.3). Be careful, the KO directly leads to the Game-Over. This event is broken down into 3 missions where you will face different opponents:
Lv 1 - Defy the legend
This first mission will cost you 20 ACT and will allow you to obtain the Goku SSJ TEC card (SSR rarity). You should know that obtaining the first card is guaranteed. For the following ones, you will have to count on a good dose of luck.
Regarding your opponent, you will face a Goku SSJ TEC with 600K of HP and inflicting 25K damage in normal attack and 54K in special attack on a neutral type. You have to try as much as possible to block your attacks with INT characters (6K damage).
Lv 2 - The real fight
We go a step above with this mission costing 25 ACT and allowing you to systematically earn 1 awakening medal to upgrade the one obtained previously (remember to maximize your special attack before upgrading it).
Your fight will pit you against two versions of Goku. During the first phase, the Goku will have 400K of life. Then 800K in the second phase. It will inflict roughly the same damage regardless of phase, namely 20K on a neutral type.
Lv 3 - Transcendent Warrior
We arrive on the ultimate fight which brings together all the forms of Goku of the event. This mission costs 50 ACT and will allow you to collect the medals to upgrade your Goku to LR. It is possible to have 5, 7 or 20 medals in case of success. As I said previously, you will face the 3 versions of Goku each having these characteristics:
P1 - Goku SSR TEC: 200K HP (16K damage on neutral type)
P2 - Goku UR TEC: 300K HP (20K damage on neutral type)
P3 - Goku LR TEC: 1M HP (28K damage on neutral type)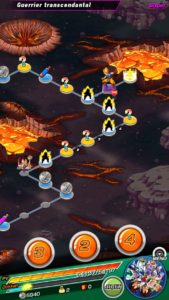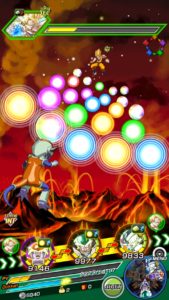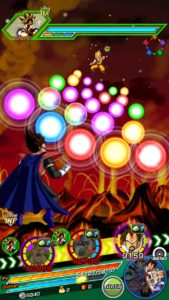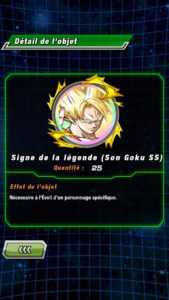 Unit and team
You probably already know, there are only 11 Super-Strike characters at the moment including 2 AGI type that will not be useful for this event. You will find the different characters in the table below:
List of characters
There are not 36 solutions when you see the number of Super-Strike characters. There are currently two great teams that are possible. The first being the most effective:
Roi Vegeta (Ami + Leader)
Mecha Freezer
Roi Cold
Cyborg Tao
Chilled
C16
Jackie Chun (Ami + Leader)
Mighty Mask
Roy Vegeta
C16
Roi Cold
Mecha Freezer
What's your favorite team ?