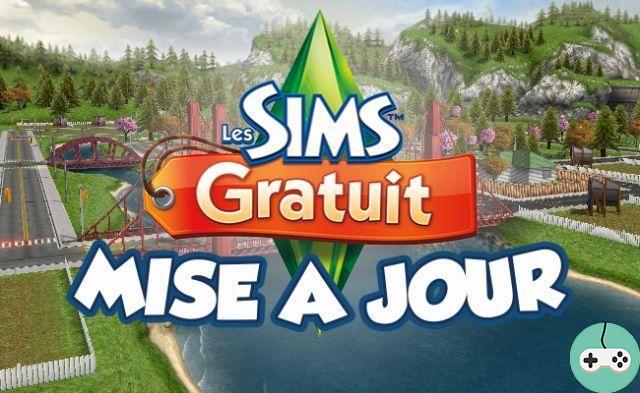 A new update is available for The Sims Free! This version is available on Iphone / Ipad as well as on Google Play. This update will immerse you in the world of camping ! Be careful, during your walks in the forest or during your campfires with your friends: wild animals roam the woods.
This update adds the following content:
Quest line from level 11: Vacationer in the wild
Tell a story around a campfire
Zone available for your forest adventures
Tents and mosquito nets for your nights
Limited time rewards: sleeping bags and campfire.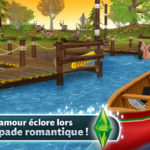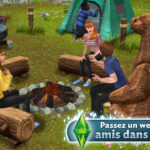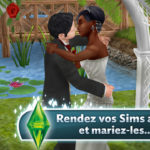 5.14.1 update
Prepare your Sims for a weekend filled with toasted marshmallows, wildlife encounters, and long evenings around the fire! It's time for you and your friends to go wild!
- Use your compass to go to the La chute du cerf campsite from level 11! Meet Ranger Clay and check out the Vacationer's Guide to the Wild quest!
- Never let the truth spoil a good story! The new Storytelling hobby lets your Sims "Tell how it went" around a campfire!
- Survival of the fittest! Prepare for adventure and unlock new areas by mastering new skills in the nature of the Survival hobby!
- It wouldn't be a real campsite without a place to sleep! Spend a night under the stars by settling in one of the many insect-sheltered tents!
- Fancy a romantic weekend with a new conquest? The fall of the deer is a fantastic place for a getaway with its canoes, picnic spots, wild animals and waterfalls!
- Have you become addicted to nature? Share your outdoor adventures at home with limited time rewards: sleeping bags and fire to keep you warm!
Go hiking at Deer Falls in The Sims FreePlay today! Like us on Facebook to get the latest deals and news!