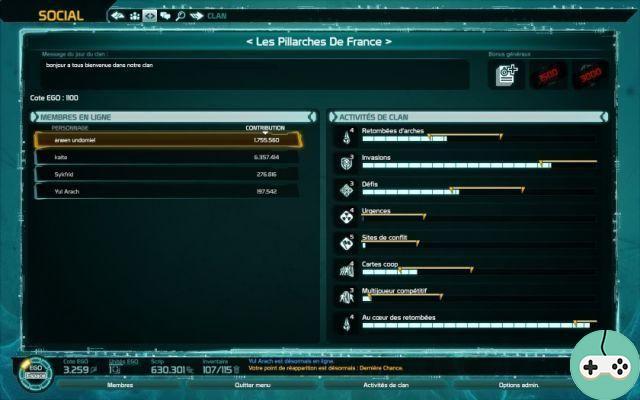 Since the release of the second DLC, Arco-Conqueror, Trion Worlds has introduced a clan progression system, thus (finally) giving real interest in playing as a team. Thus, performing certain activities now provides experience for the clan, which depending on the levels reached, unlocks rewards for members in the form of bonuses, for example, damage and scrips.
Operation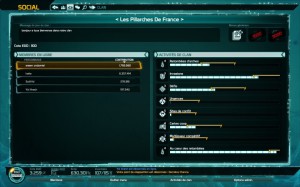 The progression that you can bring to your clan has a threshold per day, namely that you will not be able to exceed a certain cap. This is represented by the yellow lines in the screenshots for this article. There are three clan EGO rating tiers which, when achieved, unlock additional bonuses:
Clan level 500 : Reputation increase by 5%
Clan level 1500 : Increased vehicle speed by 5%
Clan level 3000 : An additional safe key for each activity carried out
Each bonus reported is predefined according to the level reached by the clan, they are identical by activity (+ 5% then + 10%). Here is the list of recoverable bonuses depending on the level reached:
Points reported by activities
Please note: this is my point statement which may differ from yours. But it seems to me that this is an average nonetheless.
Emergency : 3500 points
challenges

Carnage: 2700 points
Shooting events: 4900 points
Time trial races: 1900 points
Arenas: 13000 points

Arch fallout

Major: 16100 points
Minor: 1000 points

At the heart of the fallout

Minor: 5100 points
Major: 9600 points

Seating : 7500 points
Conflict sites

Small: 2900 points
Large: 6200 points