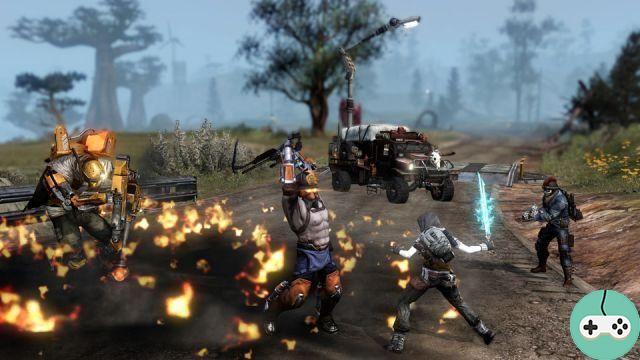 The PTS server (Public Test Server) provides access, in preview and for testing purposes, to the content of the next update to be deployed on production servers. It is interesting to participate in these tests because they make it possible to find bugs and other malfunctions upstream. Loginout has summarized and translated in this guide the various information necessary to be able to access the Defiance PTS.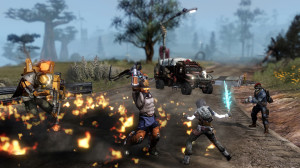 Installing the PTS client
The Silicon Valley expansion patch is currently available on the PTS server.
It will take a full 14GB download. This should be the last time you need to do a full patch on PTS. This full download is specific to the PTS server; it will not be needed on the public server.
If you have a previous installation of PTS, it is recommended that you uninstall it first. Depending on the patch version you have, the patcher may detect that you have the wrong version of the PTS client and attempt to download a small patch of 2 or 3 GB, which may cause the PTS client to crash.
To uninstall the previous version of PTS in Glyph:
Make sure you have selected PTS as your region
Settings-> Defiance-> PTS
Make sure you have Defiance-> PTS selected
Click uninstall
Quit Glyph
Relaunch Glyph and make sure you have PTS chosen as your region (upper right corner)
You should be prompted for a 14GB update
You only need to do it once. Once you've done this, you won't need to reinstall the PTS again.
Read on for more details on how to get extra bonuses on PTS and how to copy your character to PTS.
PTS bonus
Several players who have spent their time testing the patches on the PTS server have requested that DLC packs and other bonuses be added to their PTS accounts. Trion thought it was a good idea and they started adding bonuses for the PTS server players. Here is the procedure to follow to obtain the bonuses:
They have created a new code that you can enter on the Trion website, or when logged into the PTS servers:
TDFQ-2NYG-CCYX-NWMQ-NF32
This code provides:
10 Bows
The 5 DLC
2 character slots
4 "Jackpot" caches
1 "Biohazard" cache
1 "Powertech" cache
3 rang 4 caches
1 technician cache
1 outcast cache
1 survivor cache
1 veteran's cache
25 +15 inventory slot additions
This code gives monthly:
2000 Arcos
4 "Jackpot" caches
30-day Eden subscription
300 points of each reputation
These bonuses do not apply to your PC, Xbox360, or PS3 account; they are only available for PTS servers, as some gamers have requested.
Character copy
To help you test the patches with a high level character, it is possible to make a copy (duplicate) of your PC, Xbox360 or PS3 character on your PTS account. To do this, send a private message to PhantasieTrion with the following information:
Your platform (PC, XBox or PS3)
Your region (North America or Europe)
Your PC email or Xbox LIVE Gamertag or PSN ID
The name of the character you want to copy
Your email id for PTS (make sure you have logged into PTS at least once)
As this is a manual process, PhantasieTrion may take a little while to copy your character to the PTS server. If after a few days you have not received a reply, please send him another private message, he is receiving a lot of private messages and it is possible that he missed yours.
Notes
Copying a character does not affect the original character.
It is possible to copy a console character (Xbox360 or PS3) to the PTS.
You cannot copy a character from one PC, Xbox360, or PS3 account to another PC, Xbox360, or PS3 account. Copies of characters will only be made on the PTS server.
There are known bugs with copying (duplicate items in collectables, clan name incorrectly displayed, etc.).
Translator's Notes
Here are some interesting links:
2.200 Patch
PTS bonus + character copy
PhantasieTrion's profile