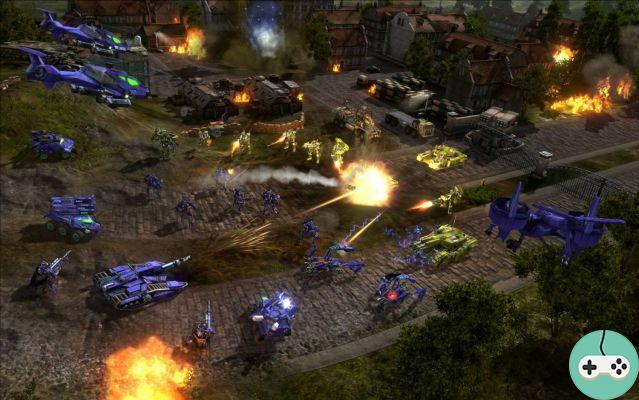 While the beta was looking good and we were waiting for an upcoming release date (as implied during the discussion session in October), it is since a virtual absence of information, the official site is at a standstill (last news dated October 18) and many players are wondering about the future of the futuristic strategy game.
A message, on November 21, on the Facebook page came slightly to reassure the community, here is the translation (source):
Thank you all for your support over the past few months when we were in closed beta. While we have received an incredible amount of positive feedback, beta testing has identified some key areas of the game that need to be tweaked and improved.
So, we decided to postpone the open beta phase until further notice. We will keep you informed as soon as we have an update. Players who have made an End of Nations purchase will receive an email promptly. Thank you in advance for your participation and support. It is greatly appreciated.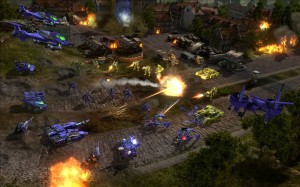 At the same time, the Petroglyph studio (in charge of the game) seems to have made redundancies as suggested by the tweet of a game designer (Adam Stevens):


Well, it looks like the end of year holidays are going on forever..Layoffs at Petroglyph. Looks like I'm leaving Las Vegas.
On the official forums, Myll Erik, community manager, immediately reassured worried players (source):
Just be patient and let us deliver a better game! End of Nations is not canceled!
As reported by Eurogamer from which this information came, the studio may be currently focusing on another f2p game, a MOBA, Battle for Gracia, which has just started its open beta phase. Let's especially hope that Petroglyph will not reproduce the past: indeed, the studio had canceled Mytheon after a very long open beta phase in 2011. I was playing last night with Taome, from Trion, I should have watered him with questions about it!
Wait & See ...
Edit 22:05 p.m .: a new message on Facebook (source):
Since the last State of the Game announcement, we've been working hard to get End of Nations where we wanted it to be. We are committed to making End of Nations a game that meets our AAA standards and will continue to develop this game until it meets our standards. Rest assured that we are not giving up on End of Nations and are ready to give fans what they want.
To give you a taste of what we're working on, some changes you'll notice include learning curve improvements for new players, a revamped user interface, advancements in player strategy and most importantly, a tweak. of the game as a whole.
As End of Nations had reached its pre-launch phase in its lifecycle, we have officially moved the development of the game home, to Trion Studios in San Diego, and we will complete the development in-house. Our team is working hard to implement many changes, based on feedback from beta events. Keep checking.
We'll be back with more information, we can't wait to show you some cool new things the team has been working on.
Goods.
The End of Nations team.