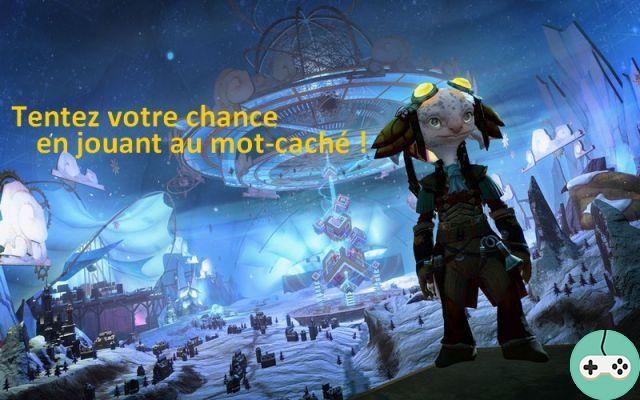 Events !
I offer you this hidden word in order to win one of the two GW2 T-Shirts (In game) involved ! To try your luck, it's simple, just find all the words on the list in the grid and discover the ultimate 12-letter hidden word!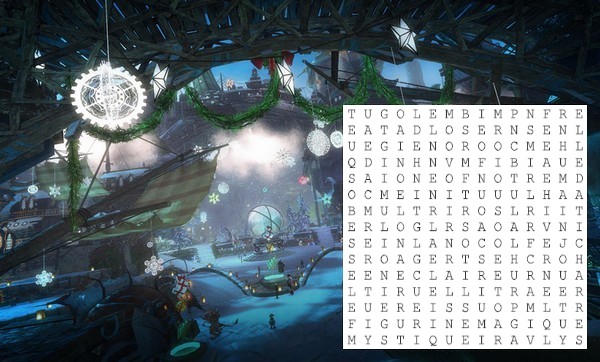 Gunner
Asura
Fellow
Grove
Gift
Car
Citadel
hill
Eclaireur
Flake figurines
G
Griffon
Winter
Humain
Toy
Magic
Merveilles
Mystique
Christmas snow
Orchestra
Dust
Promontory
Padding
Sparkling
Soldier
Ringers
Support
Sylvari
If you don't have a printer handy, right click on the image, save it to your PC, and use good old Paint to strike out the words you find. That's it, have you found it?
Send me your answer by e-mail before Sunday 23 December at 20 p.m.! The 1st and 25th person sending me the correct answer will each receive 1 Guild Wars 2 T-Shirt to use in-game! ?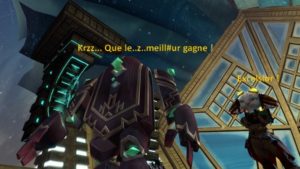 rjprojectsonline (at the address) Gmail (dot) com) before
Sunday 23 December, at 20 p.m.
. The winners will be quickly announced (around 21:30 p.m. Sunday 23 December) on this subject and by e-mail.
Good luck to everyone !
Events !
► Well done to Chris92M et BloodMaster24 who both win 1 Guild Wars 2 Virtual T-Shirt!
The hidden word was indeed: INFINIRARIUM
There were only 9 participants, so I selected the 5ème and the 1st (Who gave it to the 2ème).
Happy New Year's Eve to all and thank you to all participants!