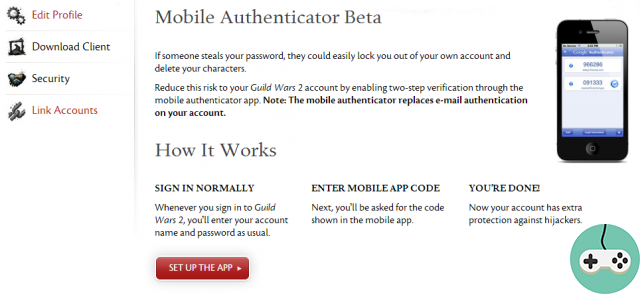 Yesterday, we were talking to you that with the addition of double account security, a mystical dragon mini-dish would be offered to you. Following this, ArenaNet wanted to clarify its authentication system as well as talk about its new system: the sms.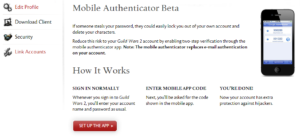 The origin and the establishment
Mike O'Brien first explains the origin of such security by explaining that any account on GW2 has a market value for pirates (gold, objects, ...).
The means used by hackers are lists containing millions of email address / password combinations that could be recovered by various means (security breach on other sites, malware, etc.).
With each new identification, the GW2 system sends an email to the account owner to verify his account. Unfortunately, cardholders sometimes use the same combinations on more than one site. This is why ArenaNet recommends using unique passwords on their site (and others).
The failure to use a unique password is to forget it and the procedures with the ArenaNet support team can be lengthy (proof to provide sometimes difficult to find).
New method of identification
Other than a third-party application (smartphone or PC), it will now be possible to use the SMS as an authenticator. Once your phone number is associated with your account, you will receive a text message or a call as soon as someone tries to log into your account. The same will be possible for forgotten passwords.
You will still be able to use application authentication if you used it before. The advantage of texting is that it offers better protection against hackers because it is linked to a phone, which is much less obvious to hack than with an authenticator (smartphone emulation).
This new option will be operational within two weeks. Accounts will be invited by wave starting today to test this new functionality.
And what do you think of this new method?