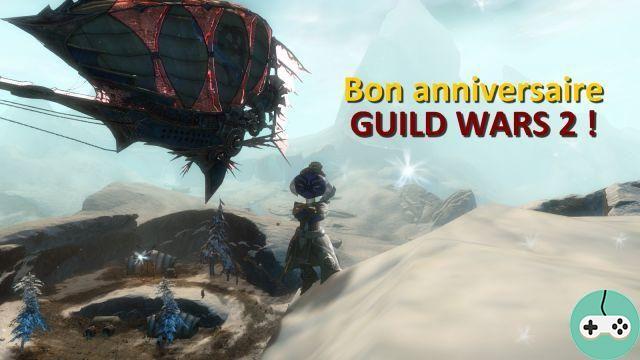 For players who have set foot in Tyria in the early hours of launch (pre-access included but not beta) of the game, gifts have already been given to you for each (normally) of the characters created and who have one year of play on their creation date. The gifts are most impressive, let's see this in detail.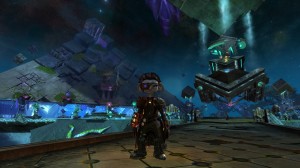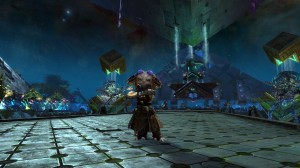 The rewards :
A mini-pet of Queen Jennah !
A birthday bonus of 24 consumable providing 100% experience and gold for each enemy killed, experience in WvW ranks, experience in PvP but also in discovering magic! Reminder, no use having more than 100% magic discovery.
A scroll of experience that will take your character from level 1 to level 20 with just one click!
You understood it, the gifts are really nice, Arena.net did not make fun of us.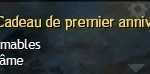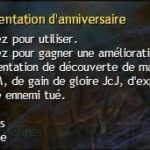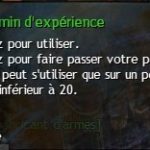 ► What activities do you use your experience bonus for?
For my part it's seen everything, it is 7:30 am and I leave the farm at 17:30 pm on my elementalist to pass level 58 to 80, which is done. I am now a cook, an artificer, a jeweler and a dressmaker 400! I would be delighted to offer you my in-game craft services (nickname Lenatarrisp). It will be necessary to be at the cleat tomorrow so that I engage my 24 of farm in order to assemble my third and last character, a guard tank, blacksmith of weapons and armor.
Good game everyone and ... Happy Guild Wars 2 Birthday!
Do not hesitate to visit our event guides currently in play: Mechanical Chaos ! Once finished you will be able to access the content of the Queen's Jubilee Until the 3 September.
→ And if you want to take stock of the game with us, it's here!