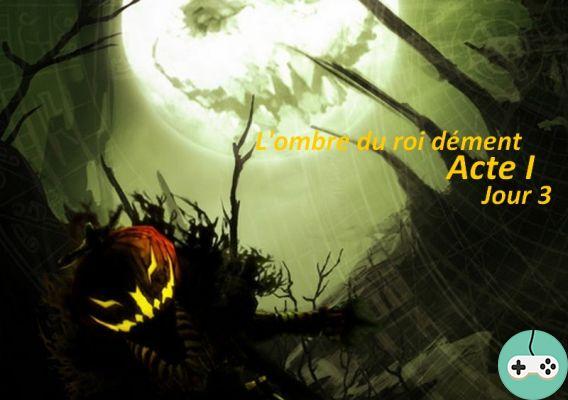 So here is October 25 and we're still immersed in the Halloween event in Guild Wars 2: Shadow of the Mad King!
Each day of this event will have the right to its little summary in the evening with all the information that we were able to recover during the day.
So today is the third day of act I which will take place from 23 to 26 October. So let's see the content of this third day of celebration!
Note: The content of Act I is the same, so please refer to Halloween Day 1 and Halloween Day 2 for the content of Act I that has already been revealed to you.
First act: October 25
We have already revealed the entire content of this act I to you, but here is some additional information that you might like.
Music
Remember our article How to add your music to the game? Have you tried? If you liked the concept, do not hesitate to let us know the tracks you have chosen for your game! ?
We're helping you out on Halloween by offering you the titles: Guild Wars 2: Halloween Theme as well as Guild Wars 2: Mad King's Bell Tower.
Good listening ! ?
Costume Brawl
For my part, I am fully in this activity and it is not really easy with the amount of people practicing it!
So I had a flash of madness mouahahah! I paid a friend (?) Who lets himself be martyred in order to increase my points.
You will need approximately 500 costume brawl championship titles to achieve success level 12/12. Good luck!

1 champion title is obtained by giving 25 hits without losing your 15 costume points. Otherwise you will have to start over.
Obviously it's not very fair play but all means are good when you are devilish! : p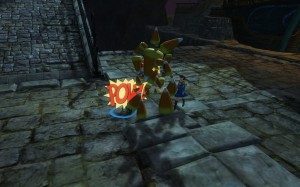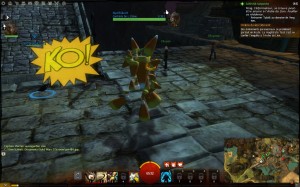 Your platform
I suggest you take screenshots Halloween the prettiest they are representing the event, your character or your activities during Halloween! ?
Hello ! It's me sir candy.
I would choose some of these images in order to put them forward for the concluding article at the end of the Mad King's event!
If you have a literary flair, you can also send me your textes RolePlay of this event or your macabre adventures in Tyria.
Gw2-guide is your forum, don't hesitate to share your feelings / screenshots / videos / writings about this Halloween event!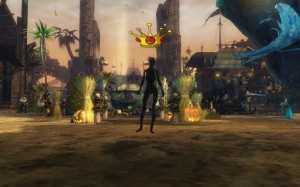 The king of the Costume Brawl? It's me !
Thanks
Thanks to Ayumi for the success of the 500 Costume Brawl titles.