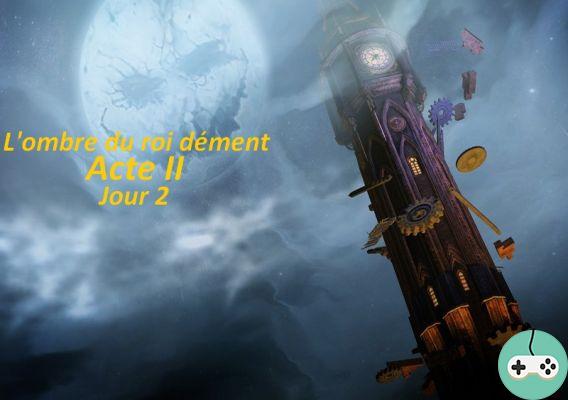 October 28th, I hope you didn't forget to set your clock back one hour last night! It must be the belfry of the mad king who disrupts everything ...?
We're currently on Day 2 of the Guild Wars XNUMX Halloween Event for Act II: Shadow of the Mad King!
Each day of this event will have the right to its little summary in the evening with all the information that we were able to recover during the day.
So today is the second day of act II which will take place from the 26 "evening" to the 28 "evening" of October. So let's see the content of this sixth day of celebration!
► This evening at 20 p.m. there will be a special event at the lion's arch for the passage to act III! For my part, I noticed that day by day the lion in the main square was disintegrating more and more ... What will happen?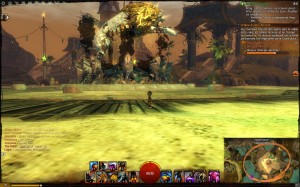 Second act: October 28
Today I will provide some details on the previous Halloween articles while revealing some new features that I have not yet told you.
Pumpkin Hunting Details
Here are two new maps so you know where to find all of your carving pumpkins. You will need 150 to obtain the title of "Master Sculptor".
► Previous info on pumpkins.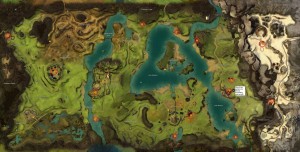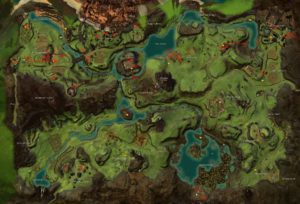 Champs de Gendarran & Queen's Valley
Join the Mad King's Maze - Halloween Activities
I told myself that doing a game to participate in the activities would be a good point. Indeed, it is in this labyrinth that all the little Halloween events can be found:
Lunatic Inquisition
Mad King's Bell Tower
Grim Reaper's Smash
Labyrinth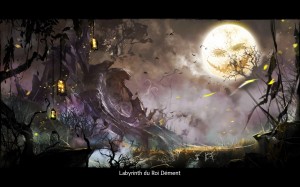 To join the labyrinth, you will therefore have to find haunted doors on the map Kesse hills, The fields of Gendarran or Queen's Valley. The meta-event will allow you to transform haunted doors into portals (Haunted door with a pumpkin above it). Enter it to access the labyrinth. Then talk to crazy boatman and select the activity of your choice or go to the symbol on the ground for the Mad King's Labyrinth.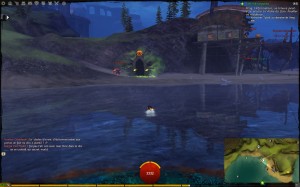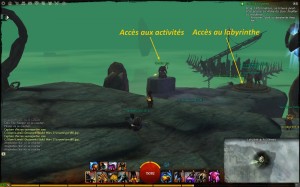 The Grim Reaper
This was added for Act II; it is a MOBA (Multiplayer Online Battle Arena) style of play where two teams compete with skeletons.
You will have various skills and the goal will be to find and bring back pumpkins in your mausoleums in order to create more skeleton warriors. Thanks to these skeletons, you will obtain a substantial help to destroy the opposing mausoleums which are 3 in number; as much as yours.
The first side to destroy the opposing mausoleums wins the game.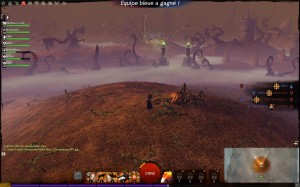 Each mausoleum spawns skeletons when a pumpkin is harvested and then thrown into it, whether by a player or a farmer NPC. Each pumpkin spawns 4 skeletons which then start walking along their path and attack the opposing team's players as well as their NPCs and mausoleum. You can also throw the pumpkins at your opponents.
While hauling the pumpkins along the trail might sound like a good idea, watch out for enemy skeletons that will intercept you and steal your harvest to carry it to the enemy camp. Skeletons have an average amount of health, but should not be underestimated. Although one can easily defend against just one, a group of skeletons becomes unmanageable for a single player.
Just like in Structured PvP, player level is automatically increased to 80+ your Structured PvP gear. All players will have the same ax + pistol weapon set and therefore the same skills.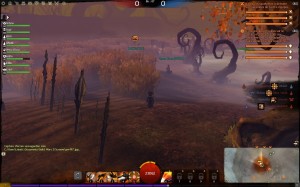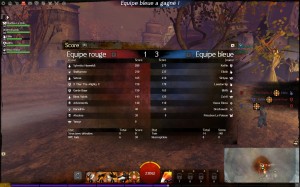 Mad King's Labyrinth
Inside this maze are plenty of Halloween monsters (Gargoyles, skeletons, spiders, candy elementals, and other mobs) that drop bags of candy, Halloween craft items, and other Halloween-related and non-Halloween items.
There are also, from time to time, dynamic events with veterans to kill. These veterans can drop pieces from the Mad King set. So this is the Halloween equipment set that you can find here! The boots (Mûles du roi dement) as for them, are looted at the top of the steeple of the mad king.
Don't get carried away though, this isn't the Mad King Halloween gear, but special gear whose skins already existed.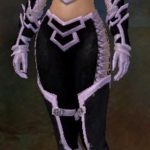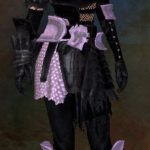 Light Equipment - Intermediate - Heavy
So here for this second day of Act II.
get ready, at 20 p.m., act III and a surprise event awaits us!
Sources
Act III - Official GW2 Forum