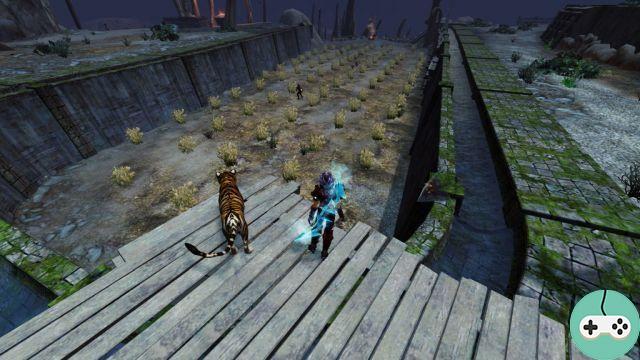 This new episode of the Living World, we were able to discover it in preview with other guests during a demonstration session. For those who have not followed the news, it is out today!
After the events with the Investigation Lab and the Investigation itself, this new episode will focus a little more on the conflict with Palawa Joko. As in the previous episode, the studio wanted an episode that was much more focused on narrative and choice rather than just following a linear plot (although the ending remains the same). A new map as always is available, the Domain of Kourna, which remains quite faithful to the theme of the new expansion while keeping the principles of each episode on the exploration / challenge side.
You should know that on this new map, you will not be able to use your classic mounts effectively. The partisans present will give you access to a new specific mount (usable via a spell): the beetle. This rather atypical mount but known to players during an annual event (Lunar New Year) has the particularity of being able to go just about anywhere thanks to certain spells. For example, we were able to use a fast movement spell (which at the beginning will allow you to enter walls in a stupid and evil way) as well as a high jump to reach inaccessible points (this feature will have to be exploited for certain achievements). .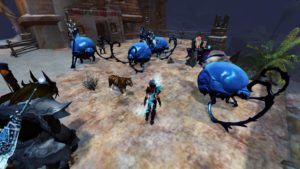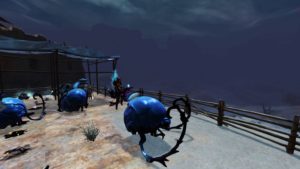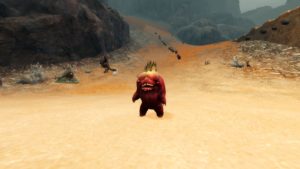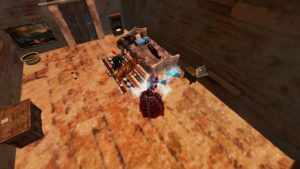 Unlike the other Living World episodes, the majority of the main quest will take place outside of an instance where you will have to investigate and interact with different characters / events. On this point, I must admit being a little disappointed because it can be complicated for some to be able to move forward depending on their time slot or on the fact that they did not have the time to be present at the necessary event to continue. the story.
Regarding the map itself, the artistic part is always nice and in keeping with the universe of this new expansion. The scarab is a pretty interesting mount because it allows you to move VERY quickly on the map thanks to the different spells that you can use. Side events and success, as always, there will be something to do for the players to be the subject of this new episode.