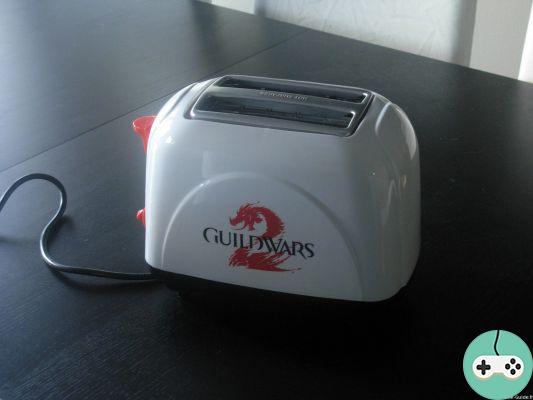 During the Guild Wars 2 party organized for Paris Games Week on Friday night, I won a superb toaster in the late night lottery (these are the small rectangular boxes behind Mélanie, the one above under the table and the second under the mouse, on the table).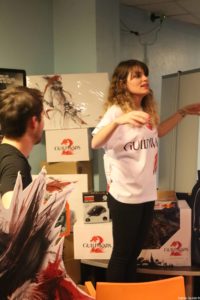 When you take the object out of its very common box, this toaster is immediately striking with its immaculate whiteness. Brilliant, sporting the dragon, the GW2 logo on each of its sides, it combines tradition and modernism with genius.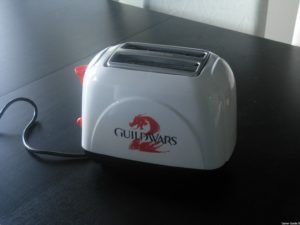 Its rounded curves reflect the light and illuminate my kitchen with a unique touch of geekery.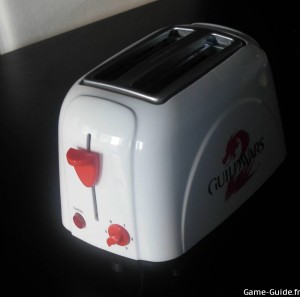 Allowing to toast 2 slices of bread simultaneously and with an incredible choice of 5 thermostats, the ultimate secret of this toaster is elsewhere ... very well hidden at the level of the resistances: two metal plates ingeniously placed with the cutout of the dragon.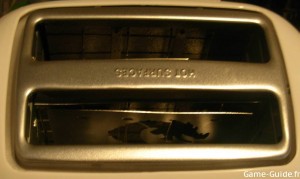 Because, believe it if you will, this toaster draws the GW2 logo on your bread when baking! Indispensable to have your stamped sandwiches and always start the day in a good mood.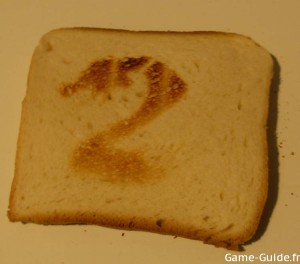 You will understand, this toaster now has its place in my kitchen and I'm sure all my friends will love it! In any case, I already love it!