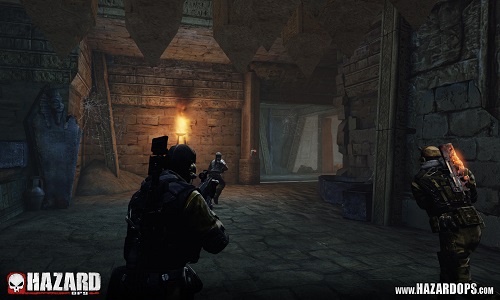 Hazard Ops is a free-to-play TPS (third person shooter) where you play as a mercenary on a mission to rid the world of every possible and imaginable threat.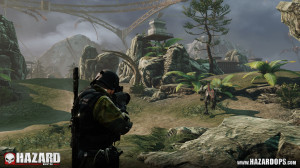 The first time, it surprises!
I start with what struck me the most about this game: bestiary. And I start right away by presenting the trailer to you, which shows you very well what you are going to face.
You would have understood it ! Mutants, zombies, mummies, dinosaurs, robots and of course traps more deadly than each other will be the main threats in this game.
Now let's talk about the mechanics. They are based on a system that has already proven itself, namely the ability to sprint, take cover and dodge. The only downside in all of this is that our sprint and dodge key are the same, so you really have to be careful with its use.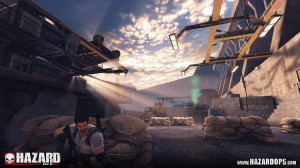 The cover system is sure to save your life time and time again.
On the equipment side, there too there is no lack of choice. You have the possibility to equip yourself with 2 main weapons then a handgun or a melee weapon. Very pleasantly, the choice of weapons is rather vast. In addition, there are spaces for equipment: pants, chest, boots, gloves. And bonus slots complete it all by giving you the option of having more grenades or larger magazines.
Finally, an outfit system allows you to hide the equipment to enjoy a much more aesthetic appearance! You will understand, it is now that the game store makes sense. Of course, you don't have to spend real money, but like so many free-to-play games, it's a good shortcut; it is always easier than to earn the money in play with the sweat of your brow.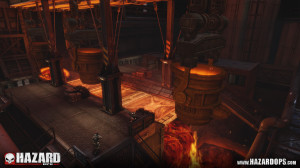 Some levels will require a bit of coordination to get through.
A system of daily quests is also present to guide the player towards specific objectives and not leaving him unprepared in this world of brutes.
The game already includes a lot of maps and modes for its beta phase. From 3 to 8 players, you will never be alone to finish the job and receive your bonus.
You have competitive PvP and cooperative PvE. For the latter, PvE is quite varied. You have the assault mode where you will be on a small map with many enemies arriving wave after wave. A more muscular version, called Massive Assault, offers a lot more enemies. In Survival Mode, you'll be forced to barricade yourself and fight with whatever you have on hand. Again, a Massive Survival mode is available for the bravest. The extermination mode is much more scripted and will take you through various game phases to reach an end boss.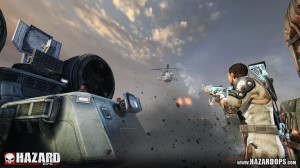 The first boss has a hell of a life bar anyway!
Here's another trailer called: 28 Ways To Die. Will it give you a really good overview of what to expect in the game?
In conclusion, I will tell you that it is a very nice game and that does its job of venting very well. It's nervous, rarely a headache and there is a very quirky humor. And besides, it's nice graphically. Afterwards, I don't think I'm the type of player targeted for this kind of game precisely, but sometimes it does! Go there with friends and have fun, you won't regret it.
As a bonus, I offer you our video test commented by the / Played team.