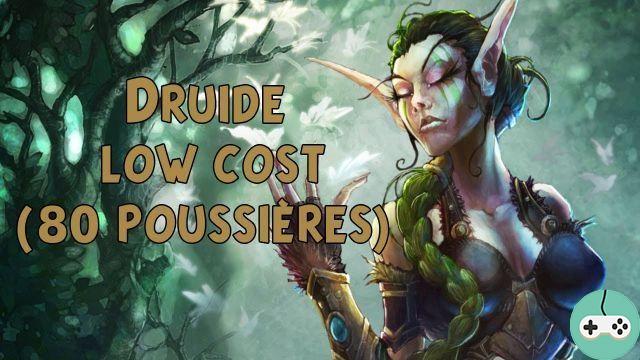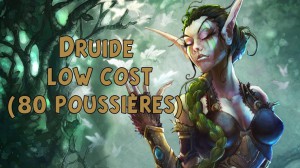 Welcome to my column on HearthStone! Now I'm going to tell you about an almost free druid deck (but given its low dust hit, I consider it a free deck).
This deck is very powerful. At the same time, the druid class IS overpowered (but let's not get into this debate). This deck costs 80 dust, which you get quickly, even right after making your first arena. At his first disenchantment, we obtain 96 dust for example.
Let's start by seeing the cards that make it up:

How to play the deck?
The deck is controlled with many table cleaning spells (Claw, Wrath, Sweep) as well as creatures that do damage when they come into play (Elven Archer, Ironforge Rifleman) and heal (16 in 2 cards). In addition to this table control, you have an accelerator with Innervation. "Having a Sen Jin Shield Master or a Black Yeti on turn 1 or 2 is a huge advantage over the rest of the game.
Finally, as a finishing blow, you have the possibility to take out a large number of creatures which will allow you to have an interesting synergy with wild roar +2 damage (even to the hero) or even Starfire (5 damage) .
This deck is a great base that you can evolve quickly to make it even more devastating.
To find this article on video with more explanations (as well as possible improvements) and demonstration matches:
See you next time for a new article on HearthStone!