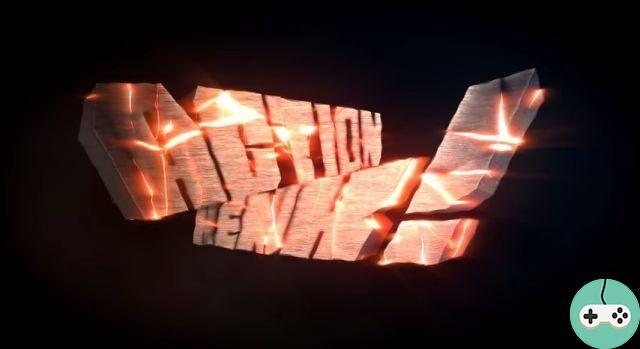 Action Henk is an indie game developed by 14 Dutch from the studio RageSquid. It is a platform game where you have to complete the level as quickly as possible.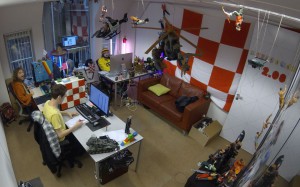 Once the game is launched, take a quick tour of the settings to see what is there.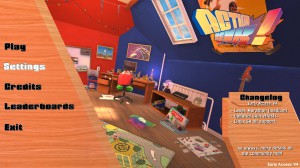 The game's designers recommend a minimum of 45 frames per second for comfortable playing. And the different settings tell us what impact it will have on performance.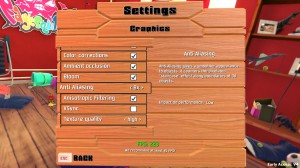 I start a new game and 4 heroes are offered to me but only one is available ... Henk! There is no doubt about his performance as a runner with this racy air!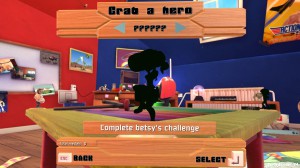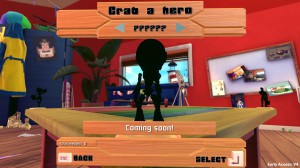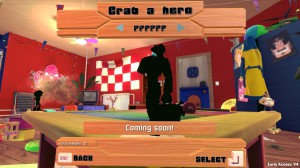 A small loading screen with information that was very useful to me.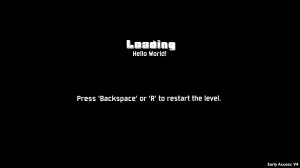 Let's go. On the first 2-3 levels, we appreciate the quick grip: left and right arrow for directions, down for the slides on the buttocks, space to jump.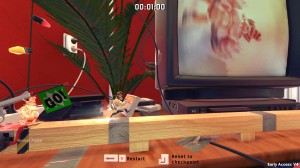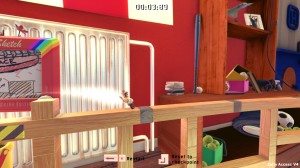 There are also grapples in some levels that you will have to learn to master to finish the level.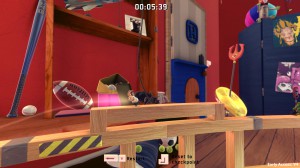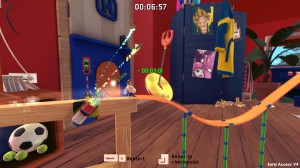 The arrival...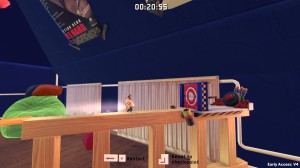 And here is the scoreboard: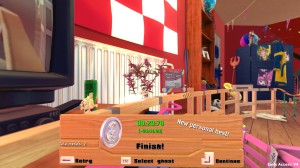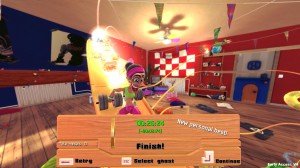 Bronze, silver or gold medal depending on the travel time, the most important being that this unlocks the next level. On this board, there is the opportunity to replay his journey. Once the first 7 levels are finished, you can do battle with Betsy and, by winning against her, we can play with it. But, it's not just the characters that are unlockable, there are also outfits for our heroes! Magnificent isn't it?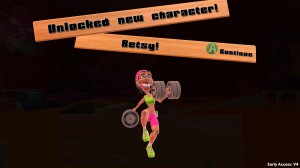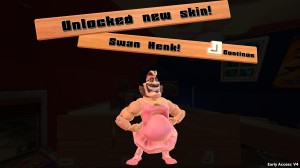 The ranking is not yet available.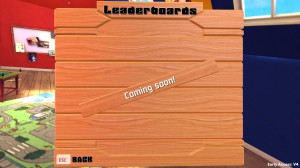 Other features are planned by the developers:
New Levels: Over 50 levels to master with Action Henk and his cronies.
New decors: a complete set of exterior levels including the beach, to complement the interior levels.
New gadgets: more items like grappling hook with pogo sticks and can be radio controlled truck.
New figurines: a casting has been carried out in order to have 6 new characters to unlock.
Level editor: the addition of a level editor.
Action Henk is, to me, a graphic mix of Toy Story and Sonic for the platform game. We take great pleasure in traversing these ramps at full speed, with some more wacky characters than jumps, trying with each game to beat our previous record. The prospect of them adding a level editor suggests endless games!
To conclude, here are two videos of the game:
Action Henk is in early access, available on Steam or the Humble store for € 9.99