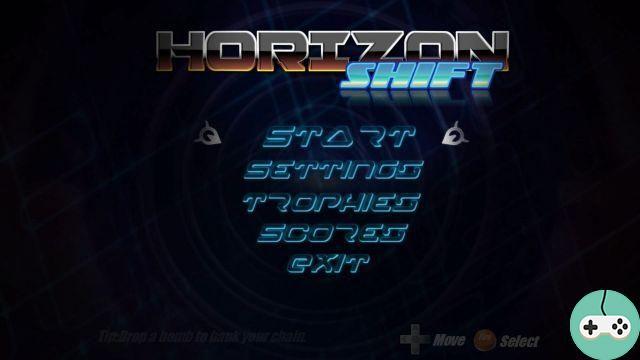 This time we are tackling a new independent game: Horizon Shift. Mixing retro games like Asteroids, Space Invaders, this crazy shoot-em-up will give you a hard time.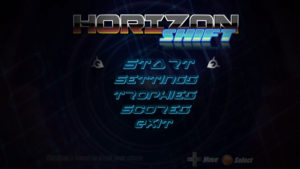 Generalities
The game is quite simplistic, you find yourself aboard a ship where you move on a line and must protect it from enemies arriving from all over. For the most part, this line will end up in the center of your screen and you will have to swap up and down so that it is not touched.
As with Space invaders, your ship can only be hit once. Your line, also called Horizon, can be destroyed in several places which will create holes. To avoid these holes, you can perform a jump or double jump so as not to fall.
With each new wave, your Horizon will become full again. You can also recover bonuses such as a damage boost or even a doubling of the ship ... Remember to recover them, they can really make the difference.
After each boss, you will have access to a "breakout" bonus level which will allow you to earn more points to climb the rankings!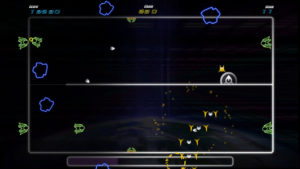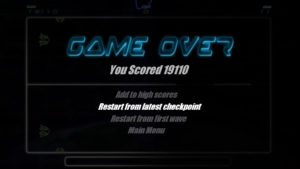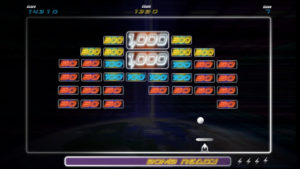 A panel of enemies
Like in many games, we have a panel of enemies. This is also the case for Horizon Shift even if we can categorize them according to their color:
Blue: They will go straight to your line to destroy one end of it. Each end of your line increases your score multiplier but makes your maneuvers trickier.
Green: They have only one goal, to destroy you. Their target is you and only you.
Red: The most annoying enemy for my taste. It will go as fast as possible on your line to grab onto it and move over it. If it hits you, it's the destruction of your ship ...
In addition to the bosses which arrive at the end of several waves and which are unique in their kind, there is another enemy resembling a serpent of symbols. Easily destructible but if any part of this "snake" hits your line, it is completely destroyed causing you to lose a life automatically.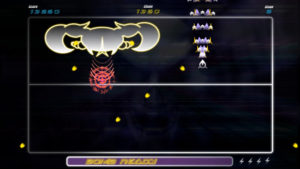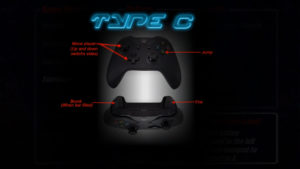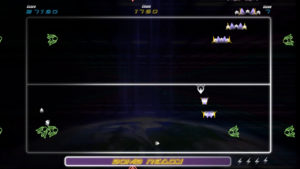 Different game modes
Like most arcade games, we have the right to different game modes:
Arcade: We start with 2 lives and we move between the waves. A save point after each boss.
Arcade Arranged: No life but one save point after each wave.
Survival: A ship increased to the maximum but no life to benefit from it
Tournament Mode: No health, increased ship and overdrive speed.
There are three other modes that I haven't unlocked yet because I can't get past the third boss. In these modes, I think there will be a "boss only" mode.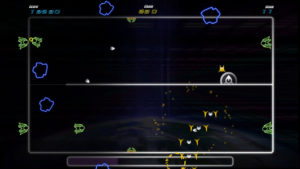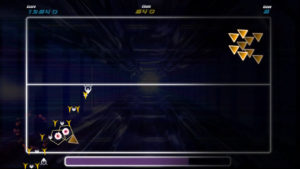 Finally and before the conclusion of this test, here is a little game session where it must be said I was more than bad.
Conclusion
Finally, Horizon Shift is a game that I completely adhere to. Even though I'm not very good at this type of game because I often die from small mistakes, the game is really addicting.
The game is compatible with Xbox and PS4 controllers thanks to 3 possible controller modes. Only the keyboard keys can be configured one by one.
The price being very attractive (5 Euros), I strongly advise you to go and do it in return.