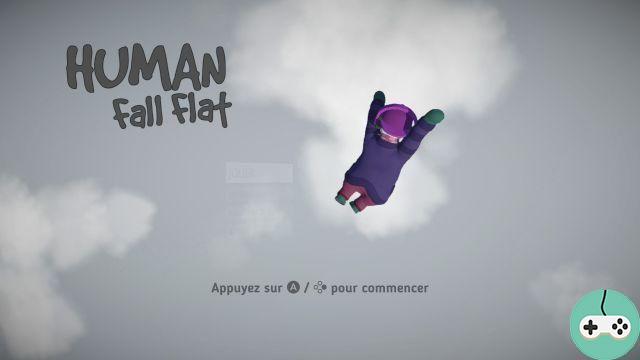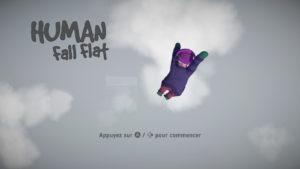 First released in July 2016 on PC, then on PS4 and Xbox One in July 2017, Human Fall Flat does not disappoint in this living room / portable version. In a minimalist style, but well-polished light effects, Human Fall Flat takes us on an adventure without tail or head, in which each level is only a pretext to have fun with physics and well thought out puzzles by No Brakes Games.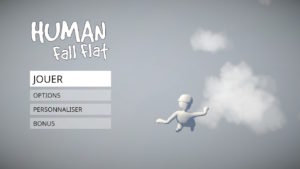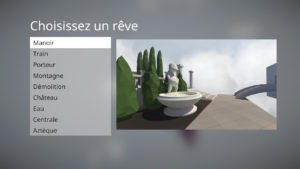 9 levels are unlockable throughout the game
You can customize your head, jacket and pants character, as well as the colors for each accessory, for two Bobs (for cooperative mode).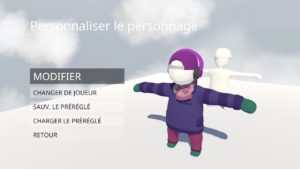 In addition to the special outfits all available from the start of the game, you can color each part independently.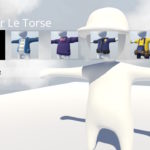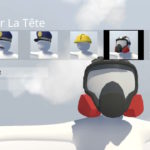 The controls are simple, but you can change the left-handed layout, axis sensitivity, and view mode. I invite you to test the different modes, the game experience really differing according to your choices.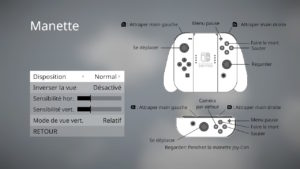 The controls that really change the way you steer your Bob
Regarding the physics engine and the game environment, if you thought you had to move cubes, spheres and manipulate buttons and levers, you will understand from the first level that the ambition of No Brakes Games is elsewhere. Indeed, not wanting to be satisfied with making you browse beautiful flat surfaces, with very complicated puzzles and combinations of levers or infernal buttons, the development team has opted for a more "simple" approach to puzzles.
Simple, basic?
Make no mistake, the "simple" approach hides the most interesting part of Human Fall Flat: setting up and carrying out your plan. Because loading a truck with coal may seem straightforward at first, but if you have to accomplish every task, from driving the truck under the loading funnel, to unloading on site, including placing every piece of coal on a treadmill, you will quickly understand that everything can get very long or complicated!
Once the implementation is done, the realization is simply enjoyable, especially when you realize that there is not a single route to reach your goal, and that sometimes there are even huge shortcuts, but we risk missing out on the fun of solving puzzles.
You will quickly return to childhood when you will be at the controls of cranes, trucks, wrecking balls, but also boats of all sizes, giant ovens which will, among other things, be part of the tools at your disposal to reach "THE" exit, the only avowed goal of each level.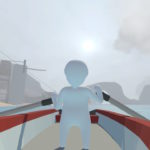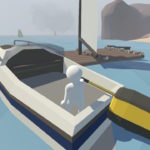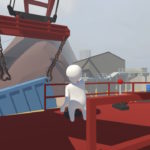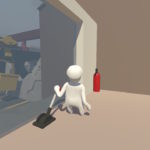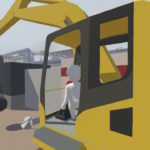 The adventure which begins without explanations, but you will not be lost, video remote controls are there to help and guide the engineer you will control. You just need to pick them up and hold them for the video to play automatically.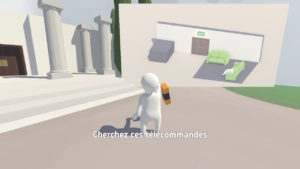 Over the levels, the size will increase sharply, to offer journeys through huge areas.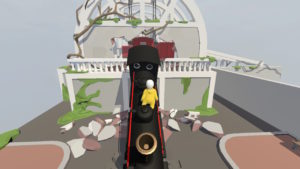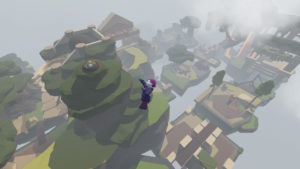 The fun is there, and we spend more time "playing" with the environment than necessarily looking for an exit. You will think of me when you cross the catapults!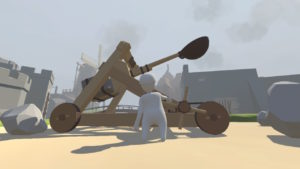 Let's not forget that the game is a real puzzle / platform game, given the number of passages where only your dexterity will allow you to progress.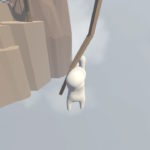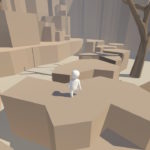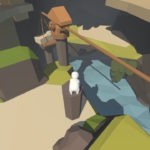 Finally, the cinder block on the brick pile is cooperative mode via split screen. The puzzles are solved differently because you can carry your partner and go much faster together. However, we find ourselves testing other resolutions, other paths, and we end up playing monkeys once again for a long time.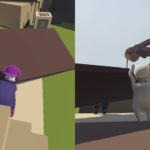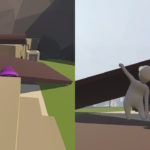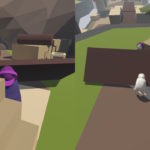 A good time, that's what this title has in store for you, a superb game that brings the spirit of the video game back to the right place: have fun, alone or with two, letting our imagination guide us.
The game is available at € 14,99 regardless of the platform:
PC Steam
PS4
Xbox One
Nintendo Switch