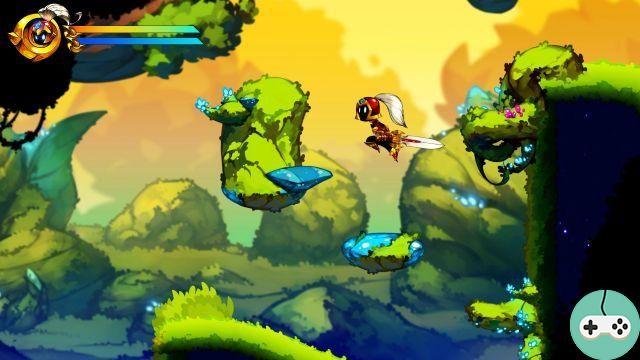 On the occasion of the Indie Game Play event, Too Kind Studio came to talk about their new project, Pankapu.
Pankapu, the Keeper of Dreams, is a tale told to a child. The title character is sent by the God of Dreams to save the world of Omnia from nightmares. There are two possible reading levels: we can stop at the naive tale or seek to learn more about the child to whom this story is told thanks to memory blocks hidden in the levels which will reveal parts of the story to us. his history.
As we progress, our character evolves slightly with certain RPG components, without pushing too much because the game is aimed at a young audience. However, the character's skills change depending on their costume, which can be changed in combat for evolving and dynamic gameplay.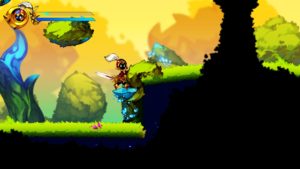 The first level presented, a pre-alpha version, takes place in the forest but each chapter will have its own environment. Thus, we are promised a world of floating pebbles, a sea of ​​stars, not to mention the disturbing world of nightmares!
At the moment there are no collections yet, but this is clearly something being considered. As for the character, faceless as you will have seen in the screenshots, it is intended so that the player, and in particular the child, can identify with the hero, without distinction of gender.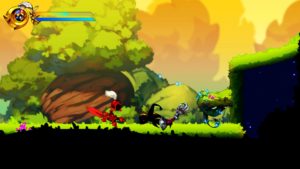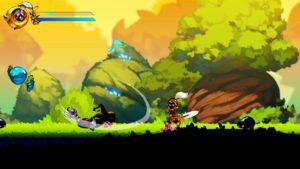 This endearing universe goes well beyond video games, being developed by the duo of developers behind the project for several years. So, if they can bring this universe to other media, it would be a consecration! Why not consider a cartoon for example? And if Too Kind Studio were to make other games, they will all be in this same universe (without being a Pankapu 2), developing other aspects.
Charmed by the graphics, I'm not a fan of platform games but I can't wait to learn more about this game where the story is at the center of the gameplay.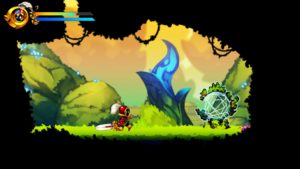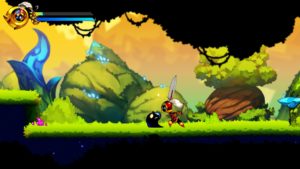 Style: platform game and 2D scrolling action.
Team: 4 people (2 full time).
Project age: around 1 year but the universe for 4-5 years.
Lifespan: 2 hours per chapter in linear, 3 to 4 with exploration. 8 chapters.
Envisaged sale price: € 5 per chapter (with bundle as and when).
Platforms: PC in chapter, then PS4 / Xbox One and Wii U in its entirety.
Launch: first chapter at the end of 2015. Beta in 1 month, 1 month and a half.
A little video to conclude: