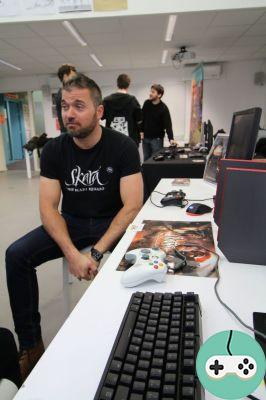 Taking place in a medieval fantasy universe (the only one of all the games presented on the occasion of this sixth edition of the IGP), Skara is an arena fighting game developed for about 3 years on Unreal 3, then 4 Thought by two childhood friends, it is today a team of 10 developers, all based in Spain, who are working on this game described as a "MOV" where Multiplayer Online Versus.
Originally, the two founders wanted to create the game they had always wanted to play: a real arena game in the third person. Three modes are currently available:
Duel: 1-on-1 matches worthy of classic fighting games
Free-for-all: there is no rule, everyone is invited!
Team Death Match: in teams, you have to survive longer than your opponents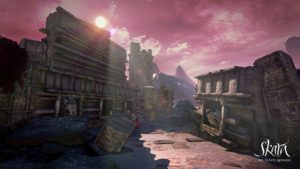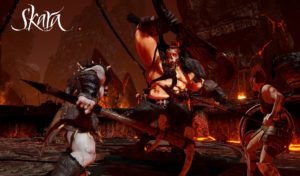 The characters, four in number at the moment (a fifth is in preparation) all have different skills (skills and range skills), talents and the ability to change their appearance with gems. This currency, which can be purchased with real money, only impacts the cosmetic aspect of the game which will be offered in free-to-play. The developers are aiming for the eSport development of their title, with ESL and LPV competitions soon, so they are very vigilant about the economic model in order to be eligible.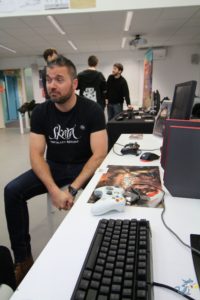 The game is currently in early access on Steam but via restricted access (closed beta). They are then considering a port on consoles (PS4 and Xbox One). If you would like to participate in the Steam beta, a waiting list is ongoing via the official website. And the success is rather at the rendezvous from what we can judge: more than 6 people have registered and there are still matches in progress while the game is however still limited in players.
The advantage is that if there are not enough players online, bots can take the place of real opponents. In addition, a story mode of 5 episodes is planned, it will mainly depend on the success of the game.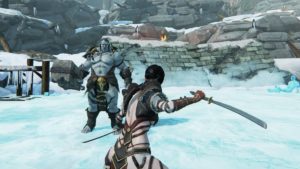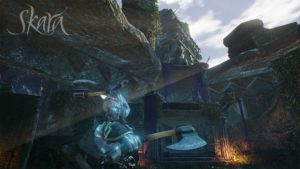 After a few games, it's hard to really see. The fights are fast and bloody, the grip is not necessarily very obvious even if it reminds me of a mixture of Dark Souls with Mortal Kombat (we also find the principle of fatalities). Let's just hope Skara doesn't fall into the hellish loop of online games struggling to find their audiences, resulting in ever-longer queues as the population shrinks.
If you are not afraid of going down into the arena, you can register here and follow the game on Steam now: