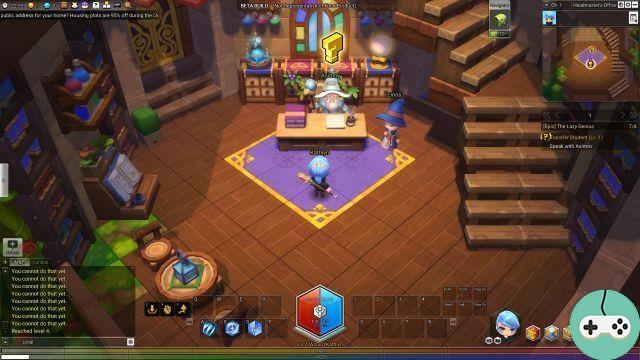 Going from Conan Exiles to MapleStory 2 was a shock! But I managed to leave my land, as access to the beta of MapleStory 2 knocked on my door. I couldn't have spent as much time there as I wanted, bad timing, but I still give you my first impressions.
MapleStory first of the name was a hit. Not necessarily in Europe, but in Korea it remains ultra popular despite its great age for an MMORPG. Think about it, it came out in 2003!
If I had never taken the time to try it, I wasn't going to skip both. The latter was already released in 2015 in Korea and is finally landing for the rest of the world.
We start with the creation of character, one outbidding cute and colorful portraits. I go from the blood and sweat of Conan Exiles to flashy colors and a light vibe. 8 classes are already present and each has a description, a video and a dedicated music. It is very neat.
Thief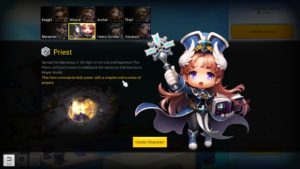 priest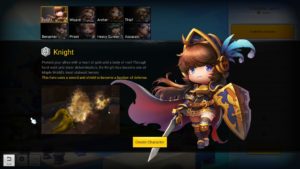 Knight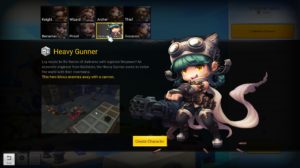 Heavy Gunner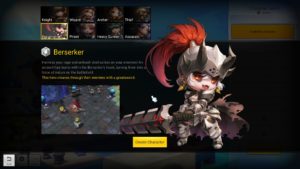 Berserker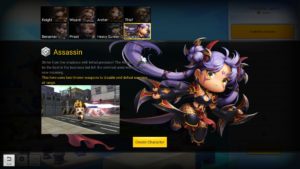 Assassin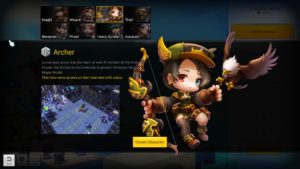 Archer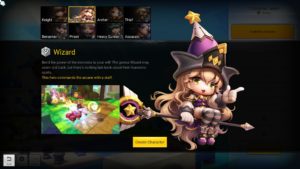 Wizard
I hesitate a bit, but in the end I opt for the Wizard.
After the choice of the class, direction the creation of the character. A short tutorial explains what I can do with the mouse: rotate the character, move customization elements, adjust the length of the hair!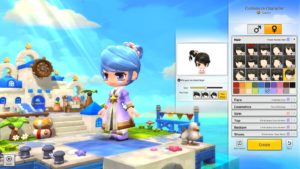 You can choose the location of the ponytail and its volume. What to create a unique hairstyle.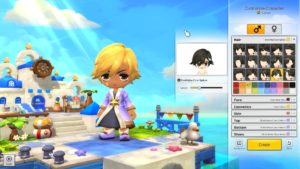 Each customization option has a title. Here we can see well-found word games!
The choice is vast. I can start from a haircut and customize it by choosing for example (and following the basic cut) where they are tied and the length. Other elements can also be chosen: face and eye color, options, skin color. We have enough to create an avatar to our liking. You can even remember your favorite clothes and, at this stage, you already have a nice wardrobe.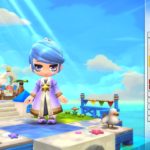 Face, choice of face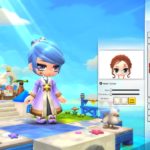 "Cosmetics", small customization options.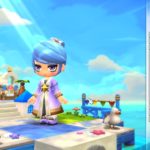 Couleur de peau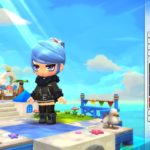 Top choice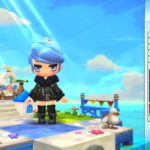 Bottom choice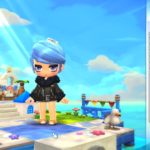 Shoes
My Wizard ready, a long cinematic takes the time to lay the foundations of the story and introduce me to the world of Maple. I'm not going to ruin everything, so I'm just showing off a little. This beautiful little world was created by 2 sisters, one embodying light, the other darkness. The first loves this creation so much that she is determined to prevent her sister from destroying everything. His ultimate sacrifice will allow heroes to be born to save Maple for the first time ...
Then I find myself in a classroom where only one student is missing. We quickly guess that this is my Wizard, too busy to come to class.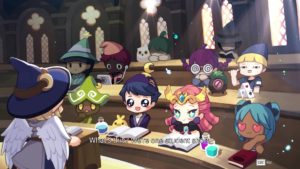 She also realizes that she is badly late. A short tutorial will have taught me the basics of the gameplay, where you choose between two configurations:
Classic: we use directional arrows to move and AZERQSDF to cast spells.
Point and Click: we use the mouse and ZQSD to move around.
I opt for the Classic controls, appreciating that I can only use my keyboard. There is also an option to play the gamepad, where the UI is then changed to better match this type of gameplay.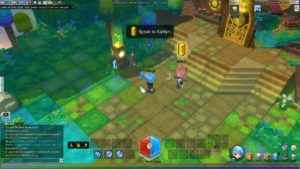 I don't often have the opportunity to cross my first name in a game!
Arrived at the academy, I get a punishment for not having attended the course. But I also realize that I am naturally gifted in magic and that in the end, the school is not suited to my talents. My teacher and the venerable sage Asimov decided that traveling the world would be very instructive for a case like me.
The dialogues and expressions of the characters are very elaborate. Humor is everywhere and it's a real treat. Small preview: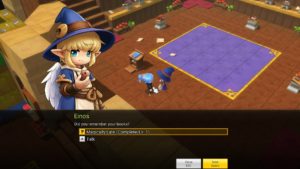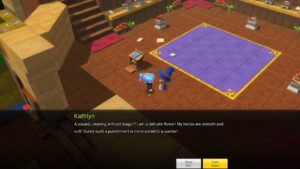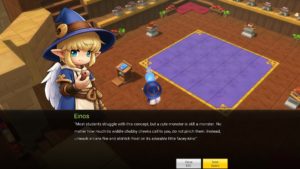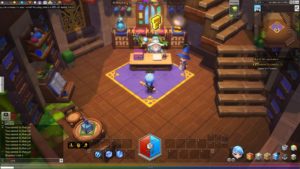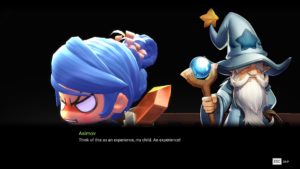 On the gameplay side, which I could just touch on, I think MapleStory 2 can be just as addicting. If it seems easy, you must nevertheless remain on your guard and manage your movements well. My Wizard has 3 spells at the start and more are waiting to be unlocked. We can see, in the Skills interface, that we can compose different Builds and save them. I hope to be able to play it again in order to see it more in depth.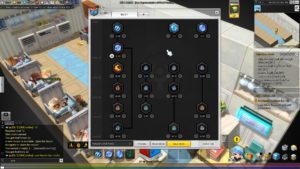 Other small details enrich MapleStory 2 such as
A system of taxis to move quickly from one destination to another. You will have to pay for the race!
Treasure chests that can contain equipment, items, consumables.
You can swim! No need to bypass a stream, you can cross it on your buoy. You have a Stamina bar so don't hang around.
There are areas on the map that allow you to regenerate.
A system of trophies that offer rewards.
An area dedicated to the personalization of your avatar: hairdresser, tailor, etc ...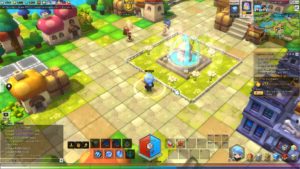 This fountain allows you to recover health.
But what is likely to scroll your hours of play is the Workshop. Imagine: you can customize your outfit as you wish (and according to the Terms of Use). For the beta, access to the Workshop was unlimited. You can for example go on a basic white t-shirt and color it as you see fit, add a pattern, etc ... The only limit being your imagination (and those of the Terms of Use, don't forget them.). I tested quickly by adding Onidragon on a t-shirt, and an arrow on a beanie. The game opens Paint by default, but you can change your base pattern with any other software, then add the file to the correct directory.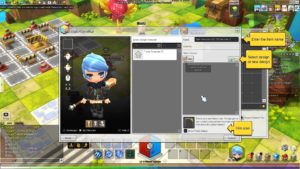 The Workshop interface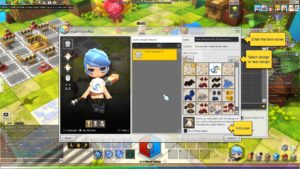 Onidragon on a t-shirt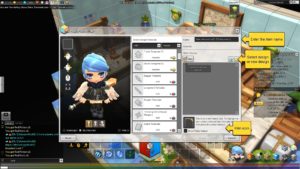 A multitude of patterns available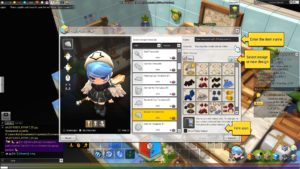 Test with a beanie
You already had plenty to occupy yourself for hours between the game and its Workshop, but MapleStory 2 adds a layer of it with the Housing. It was also made accessible much more easily during the closed beta. When you start housing, you can choose between 3 Templates or an empty area. I opted for the first one with Woodland Path.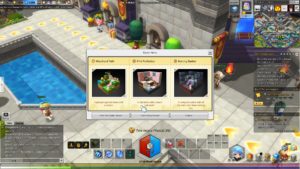 Housing could stupidly boil down to cubes to place, but you have an important choice to arrange your little nest as you see fit. The interface is quick to learn and shortcuts are always displayed on the screen.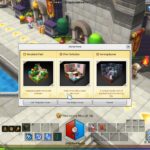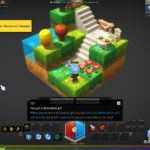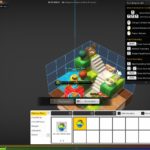 I was able to visit a house (or rather an area given the size) and you realize that there are many elements!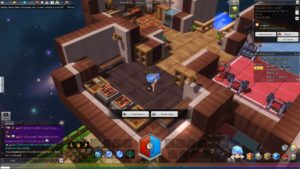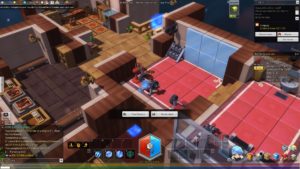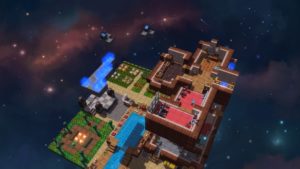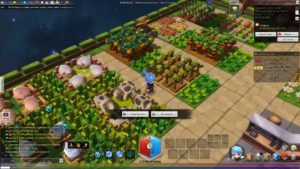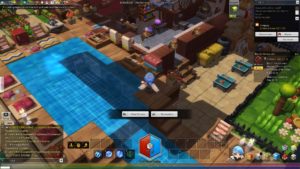 A few hours on MapleStory 2 made me want to go back to the next beta enough to discover more of the game. It looks very complete, I still have a lot to see and I can't wait! One would have thought that a game dating back to 2015 and only releasing now could be outdated, but at no point does that hurt it. On the contrary, we seem to have a successful product. It remains to be seen if the in-game store doesn't spoil the experience and if it sticks to the purely visual aspect.