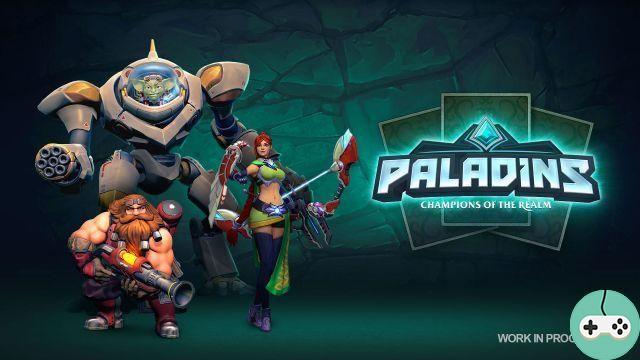 Before we get into advanced guides on Paladins, we'll start with the basics. Today we will talk about how to get started on this game. And since an image is more explanatory than words, I will put plenty of them, just for you!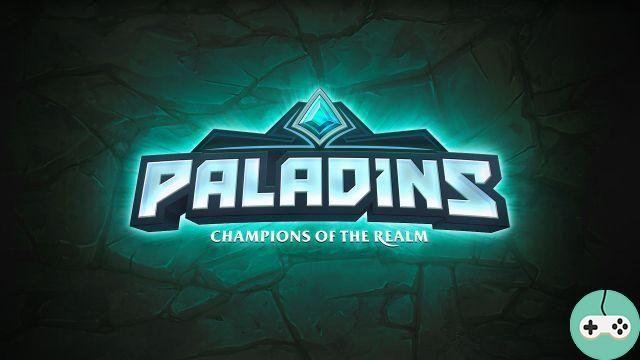 What is Paladins?
Paladins is a team-based FPS game where the goal is to complete map objectives. Currently, it's mostly point capture and escorting a wagon from point A to point B. The game is still in beta, but already has a more than substantial player base.
The game is developed by the Hi-Rez studio, already responsible for games such as Global Agenda (MMOFPS), Tribes Ascend (FPS) as well as SMITE (Moba TPS). With the experience of the studio, Paladins promises to have a more than successful future.
Sponsorship
To refer a friend, nothing could be simpler, just follow the link in the image below, connect, and send the link to your friends, or send them an email directly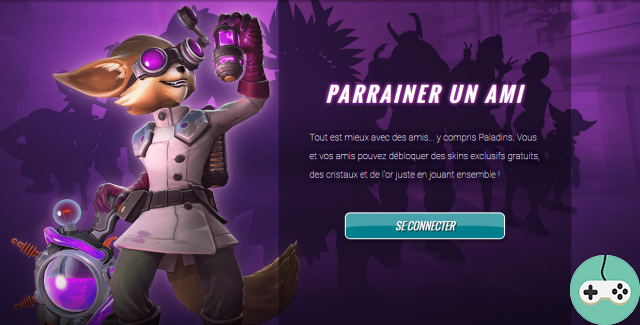 The advantages are manifold. The more friends you have, the more benefits you will have.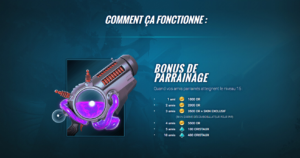 According to your friends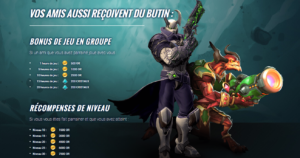 For your friends!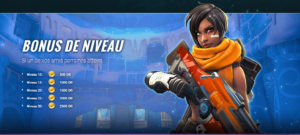 When your friends level up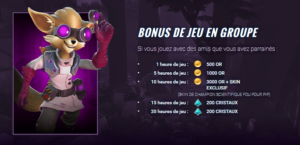 When you play in a group
In short, you get benefits for yourself and your sponsored friends. The more you play together, the more bonuses you will get (good, there is a limit of gifts per friend, of course), but if you plan to do it with several friends, this can be a good opportunity to make yourself some coins. gold, and a few crystals always welcome.
Unlock skins
To unlock free skins on Paladins, it's easy.
Victor - Coal Skin: Follow Paladins on Twitter.
Victor - Weapon Skin: Like Paladins on Facebook.
Mount - Onyx Stallion: subscribe to the channel on Youtube.
Barik - Skin TF2: win 5 games with Barik having launched (and installed) the game via Steam.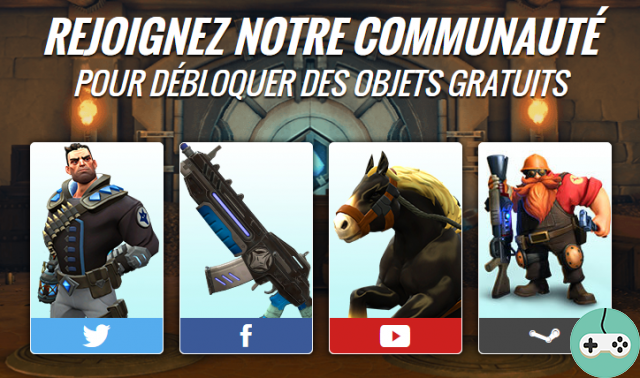 You can also unlock the "Ares" skin for Fernando by taking a Founder's Pack. Which will also give you the "Fernando" skin on SMITE.
Little tips
Here is a list of small tips in bulk so as not to attract the wrath of your allies.
ALWAYS try out a hero against bots before playing them in real life. It is often painful to have to play with someone who does not know their abilities.
It goes without saying, but it's a team game, so avoid insulting the players. It is painful to be insulted by someone, and even worse when it is a ball that insults you because of its own incompetence.
If you are a "Frontline" (Tank) character, you will need to be able to stay a while at the point of capture. It's your role, never forget.
No matter what your role, you should never go headlong into a 1v5 fight. You will always lose, and unfortunately, it often shows despite the logic of the matter.
Your ultimates are often huge to "clear" a capture point. Keep it for this kind of time, or to clear the end of the carriage's journey.
If you find that a player is good, you can copy his deck by entering his nickname in the "Deck" section => export
This is just a game ... have fun.
The final word
Paladins is a game that is starting to gain some notoriety. If you want to have some ideas for decks, or just copy some, there are many sites that offer their compositions. Here's one for you: Paladins Decks. It offers a number of proposals with explanations, and surely your happiness. Do not hesitate to copy your compositions in comments to share them with our beginners!
Good game !