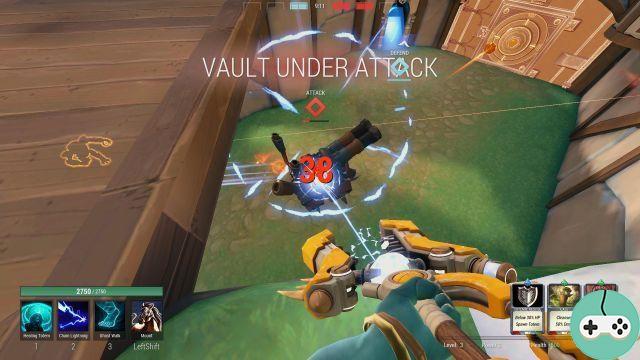 Paladins is the new game from Hi-Rez studios, which already has SMITE, the Tribes game series, and the MMO Global Agenda under its belt. The developers are embarking on a game mixing genres and it's time, after a few hours in the beta to see what is in the gut. The game is currently only in English, and probably soon in spanish.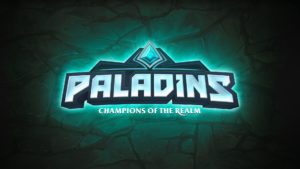 Graphics
We have to start somewhere, and let's start with what is most visible. This game, like SMITE, is not the most beautiful, but it has a style all its own and which makes all its charm: it's cartoon, very clearly. The machine required to run it is not a competition monster, which will allow as many players as possible to access it. In summary the game is pleasing to the eye, is fluid, and offers nice effects (although sometimes a bit messy).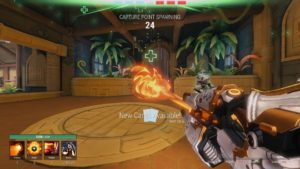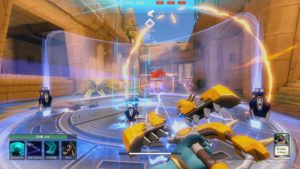 The parts
Zone and duration
At the moment, few zones are available on Paladins. Their objective is to capture a point in order to reveal a siege engine and storm the opposing base over fairly large areas. Each part lasts about 15 minutes, the clashes are numerous and really very dynamic, nervous.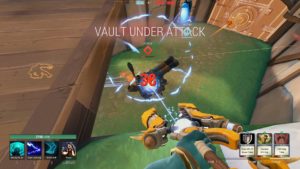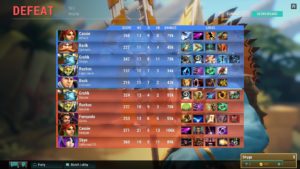 The cards
One of the main originalities of this game are the cards: boosters that grant you substantial bonuses on one of your skills or on your basic attacks. Each card also gives you a bonus in maximum life and bonus damage percentage. For each character, we can later build our 30-card decks. When we pass a level during a game, the game offers us 3 cards at random in our deck and we can only choose one. In total, only 6 cards can be chosen.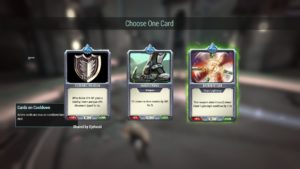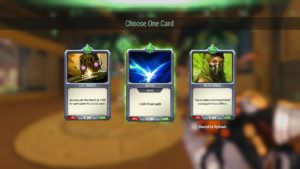 Our account progress earns chests containing cards. You can also craft or upgrade them using cards you have in multiple copies.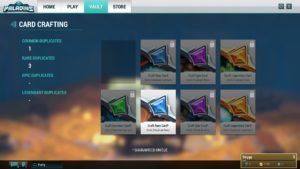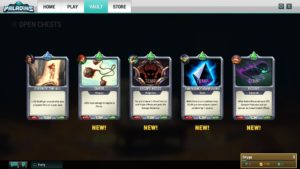 Characters
At the moment there are only 8 characters available, all different from each other.
Fernando : Armed with a flamethrower and a deployable energy shield, he is the quintessential Paladins tank.
Grohk : This lightning shaman is a healer thanks to his powerful totem pole which, with the right cards, can boost your team exponentially. Also watch out for his chain of lightning which will electrify more than one.
Pip : This little alchemist is a heavy damage pro. Armed with an alchemical grenade launcher, he uses grenades and concoctions to slow you down or kill you.
Barik : A greedy dwarf, ruin plunderer, a dwarf what ... except that he uses a rifle, deployable (upgradeable) turrets, and a protective barrier.
Ruckus : A goblin in a robot armed with homemade gatling, a personal shield, and a backpack thruster ... what more can we say?
Skyes : The quintessential killer of the game. Stealth, time bomb, and ultra classy look ... deadly but so fragile.
Cassie : An archer and her faithful bird. In addition to being able to reveal enemy positions by sending her bird to scout, she is able to inflict heavy damage in a short time with her bow.
Buck : Armed with a flak cannon, this monk is able to erect barricades of immense earth, to heal himself and to jump over great distances, Buck is the versatile character par excellence.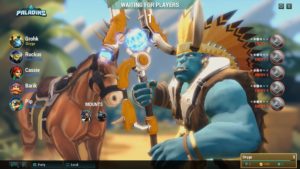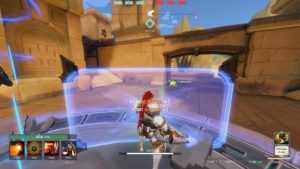 The founder pack
The Founder Pack remains completely accessory for those who have been invited into the game and does not change the experience in any way. With it, you can obtain a number of cards for the characters, which remains an undeniable advantage ... but you will also have them in play and in a fast and regular way. As for the mount, it remains cosmetic, offers no advantage: you just have a fire horse instead of a classic horse. You are free to buy it knowingly.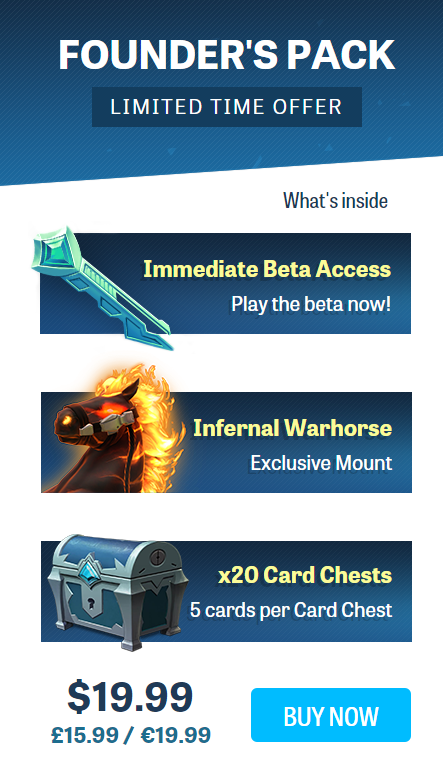 In summary
For a start of beta, Paladins offers content that suggests that this game is worth the candle if given the time to develop as SMITE or Tribes: Ascend did in their respective eras. The combos between cards and their random exits are a variation that will allow you to change your playstyle completely depending on the game. This aspect of the game gives you a certain revival, or a frustration of not having had what you were eagerly awaiting. But as friend Yûgi says, you have to believe in the soul of the cards!
We still have a few codes that we retrieved from Gamescom. Hoping they still work (no guarantee), you just have to answer the following question to be one of the 8 winners!
How many characters are currently available in the beta?