Subscribing to Rift has never been so profitable! Indeed, all the advantages will be revised upwards as indicated by a new post on the blog.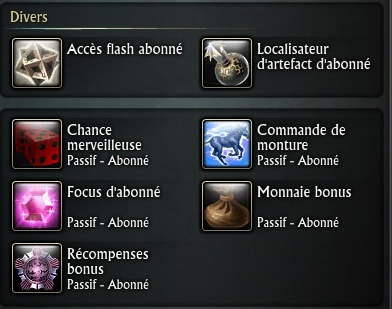 Here are all the passives that subscribers now have:
Bonus rewards: increases the winnings of the following values ​​by 40%:

experience
favor
notoriety
prestige
currencies (except Fragments of the Veil or Marks of the Myrmidon)

Mount Order:

reduced mount summon time by 25%
reduced risk of being thrown off by 5%
10% mount speed increase

Wondrous Luck: Increased the chance of obtaining Wondrous Loot from Supply Crates. This includes the majority of very rare items like Mounts, Very Rare Companions, Radiant Infinity Cell, or Heart of Planicides.
Subscriber Focus: Reduced the cast time of the Group Resurrection guild skill (Call of the Chosen) from 10 seconds (down from 20 seconds). In addition, this passive reduces the CD of the following planar skills to 15 minutes (instead of 30 minutes): Archaic Tablet, Charged Mirror, Devouring Flame, Petrified Rune, Seed of Renewal and Soul Crystal.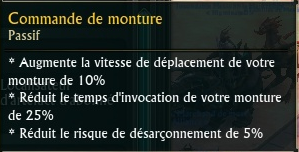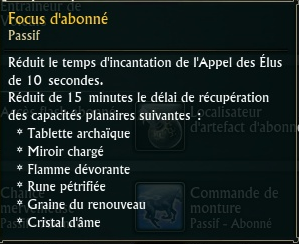 And a new ability:
Subscriber flash access: possibility to teleport wherever you want every 30 minutes (excluding porticulum). This ability will also be reset thanks to a Tynandrian Portal Battery.

Thanks to Soma for the screenshots and additional information!