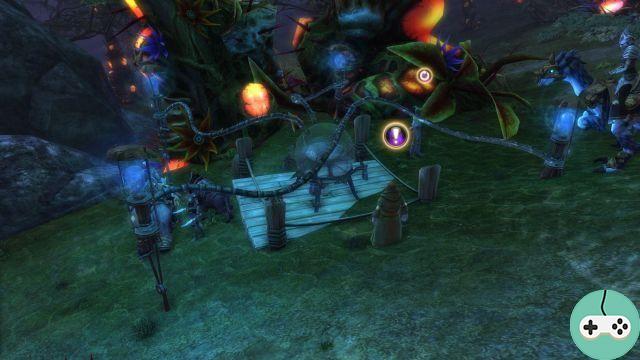 A new event is available in-game until February 26: the infiltration of Lumiarc.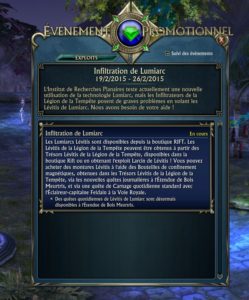 quests
Back to Mathosia! The fastest is to get to Poivremord then go down to the southwest. Little risk of getting lost anyway, this is indicated by a purple star on the map.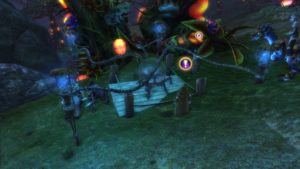 An interesting proposition
This quest can only be completed once and serves as an introduction to the event. Just talk to a nearby attractor minion. The way to quickly get a new minion and his first 10 bottles!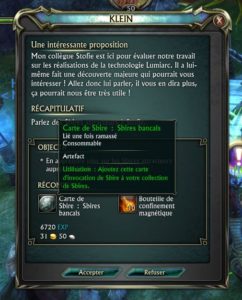 Daily quests
After completing the introduction, 2 quests are available every day:
Activate Lumiarc attractors: promotional or Activate Lumiarc attractors: long and short. No matter what quest you take, you're going to have to send your new Minion, Jineth, to complete missions!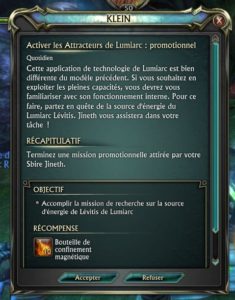 Réacquisition of Lumiarc : we will have to go in search of infiltrators, clearly located on the map. After that, the hardest part will be to find some alive because, as you can imagine, there is more than one Chosen in the region looking for them. Also remember to lower your level because the infiltrators are 34-35 and if you are too high level, your quest will not be validated. Do not hesitate to change server either: an infiltrator may be waiting for you!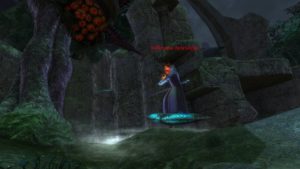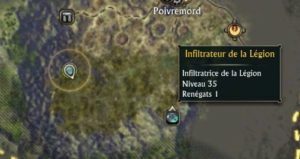 Every day, you will be able to collect 20 bottles. Once again, it will take a certain amount of patience coupled with flawless regularity to obtain your mount.
Intrinsic de l'IRP
This event is organized by the IRP, so it is quite naturally its steward who will offer you magnificent objects, to be exchanged here for magnetic containment bottles. Two frames are on sale at 850 bottles:
Lumiarc Levitis
Storm Legion Levitis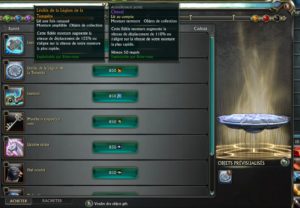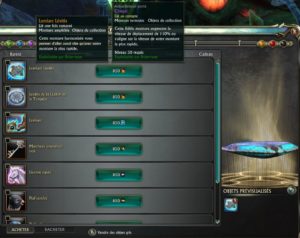 Shop
Two items are offered in the store for the occasion, only remaining available for the duration of the event. The first is a 700 credit pack. It contains a random selection of equipment, potions, runes, coins or trinkets, with an additional chance to obtain service items. The content can be adapted to your level (capped at 65).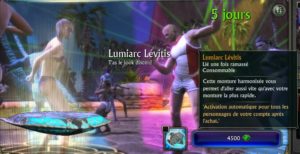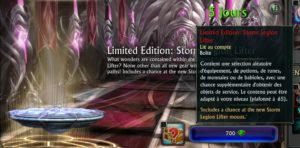 The second is quite simply the new mount, sold at 4500 credits. At this price, you would expect it to be a fast mount, but no. It will just adapt to your fastest mount.
Happy bottle harvest!