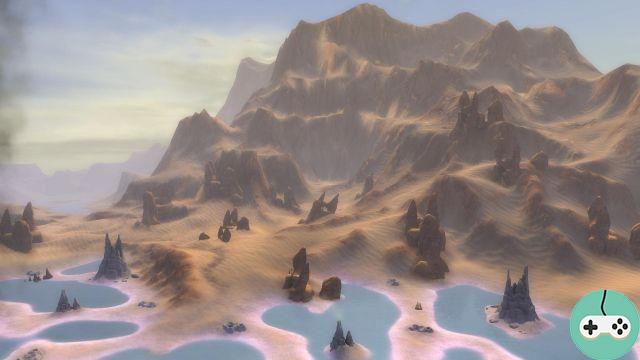 Welcome to Shimmering Sand, with its paradisiacal beaches, and its cliffs filled with ugly villains. You can find a cairn and a riddle there.
Cairn
The cairn is located at coordinates 7545, 7170: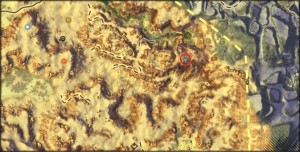 To get there, first go to this point (7565, 7305):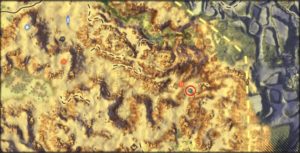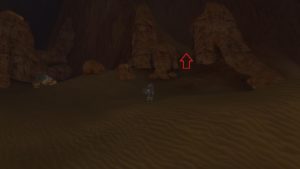 Go through the indicated path between the rocks, and climb. When you reach the top, turn left, then go right, cutting through the mountain.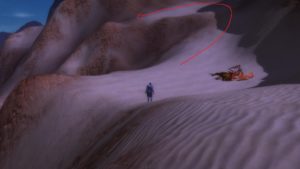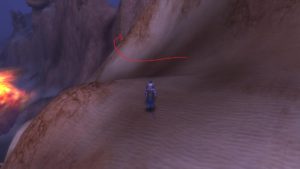 Continue the journey on the cliff, then go through the small hole: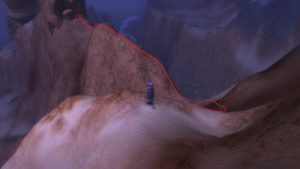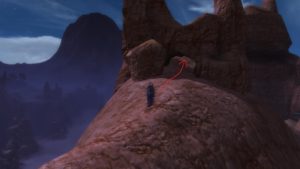 Then turn around, and you'll find the cairn: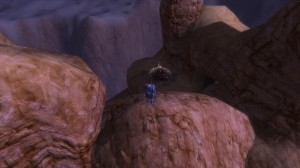 Who gives you your reward.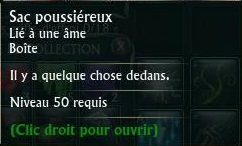 Enigma
Go first to the Dusty Wind Hills at coordinates 5143, 7650.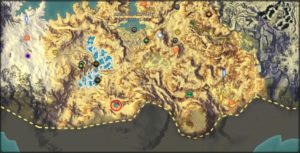 Once there, you will find a Solitaire-type game.
To solve it, only the middle lamp must be on, and all the others off. To do this, you have to move a lamp through another to an unlit location for it to go out. The location of the lamps is always the same, so the solution is always the same.
Solution
If ever you do not manage to find, I give you here the solution in image, proposed by KFGuide.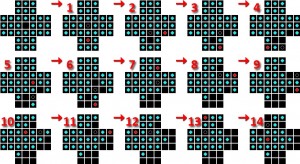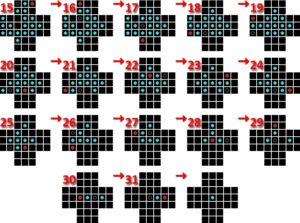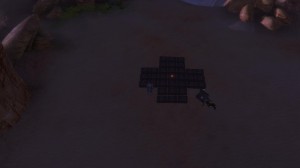 Once the puzzle is solved, it disappears, leaving room for your chest.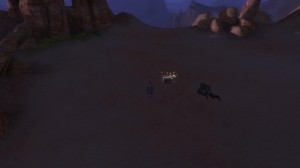 And the reward.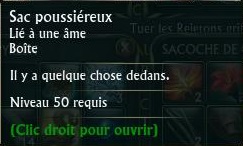 With the associated exploit, and the title Treasure hunter.