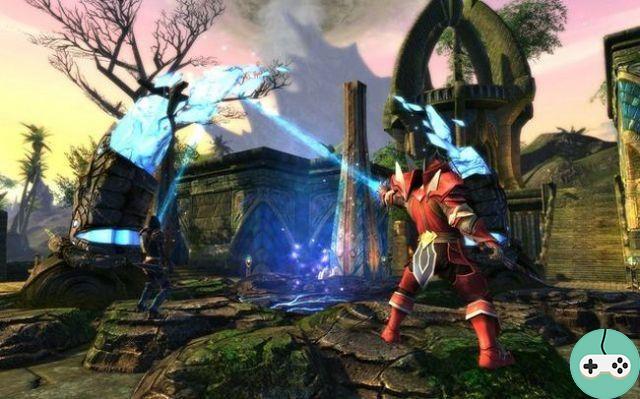 We have known for several days now, Rift will switch to f2p mode with a subscription option on June 12, on the occasion of update 2.3: Empyrean Assault. But what will really change for the players? This is the question we can ask ourselves and we will try to answer it based on the information gathered.
Free play mode
Trion promised it, it will be possible to roam the world of Rift and enjoy all activities without limitation, be it crafting, instances, battlegrounds, etc.
F2p players will benefit from 2 character slots, as well as 3 bag slots. With of course the possibility of extending these locations via the store. However, they will not have access to souls from the Storm Legion expansion.
Owners of the original game and the expansion will have 6 character slots, as well as 5 bag slots. Only the owners of the extension will be able to access the 4 new souls of Storm Legion.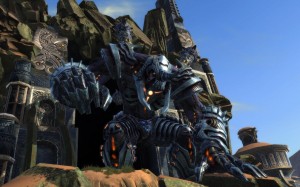 The subscribers
Rift will continue to offer a subscription service, which will offer benefits to those choosing this mode.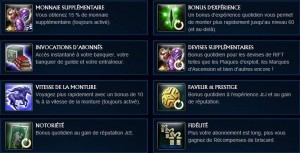 It will also be possible to benefit from these advantages for 3, 15 or 30 days thanks to subscriber passes, available in the store. Subscribers will also receive credit compensation in the event that they have purchased a long term subscription (3, 6, 12+ months).
Audio Fidelity
A Loyalty system will be set up depending on the number of months of subscriptions you have taken out since the start of the game. Not to be confused with credits, Loyalty is more of a reputation system that will allow you to unlock rewards in the shop. A reputation that will then rise by spending credits.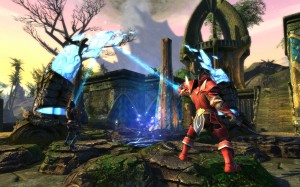 For both modes
The change to f2p will see the appearance of a somewhat special system, the REX (Rift Exchange). Purchasable with real money, REX, when used, will give a certain number of credits in the player's wallet. Nothing new, of course. But the advantage is that they will be tradable between players or negotiable in the Auction House. It will therefore be possible to take advantage of the store without necessarily having to go through the credit card box.
Shop items
Expert level gear will be available with Update 2.3
Raid items will not be available for purchase, at least not the last third
It will be possible to purchase PvP gear, apart from rank 80. However, it will be necessary to have the required rank to equip it.
Mounts will be available (like the new Ice Raptor). Mounts will be created especially for the store.
Dimensions and dimensional objects will be offered. Certain dimensions will only be accessible from a certain rank of "loyalty".
Items from previous events will be available.
Treasure chests will be available for purchase and will contain random equipment.
The services offered
Change of sex, race or faction.
3, 15 or 30-day "Patron" passes.
Transfiguration items to apply the skin from one object to another.
Items to remove runes or planar essences from equipment.
Bag locations (2 more).
Maximum of 20 wardrobe spaces).
Role slots (20 at most).