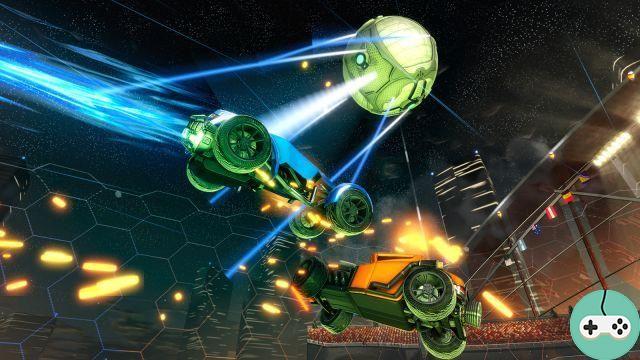 Little brother of the equally crazy Supersonic Acrobatic Rocket-Powered Battle-Cars, Rocket League (PC and PS4) is a game whose concept is ultimately quite simple: what happens when you play football with cars?
First steps
A tutorial that I advise you to take allows you to take your first steps and learn to move your car and control the ball. The controls are relatively simple: forward, backward, go right / left, jump and turbo. It is also possible to skid, and to change the camera style (free or centered on the ball).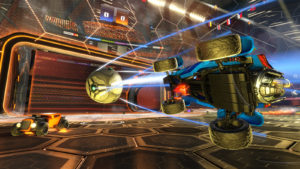 In the end, you wouldn't believe, but it's not that easy to hit the ball and make it go where you want. A more advanced tutorial will explain more advanced concepts, in particular on the control of the car in flight, important to be able to take again flight a balloon in height.
Last option in the tutorials, three workouts offers you to practice three concepts (each with three levels of difficulty):
Goalkeeper: defense is important, and here you can practice stopping balls
Attack: you have to score goals, and here you will practice shots on target
Aerial: you have to know how to master the flight to score spectacular goals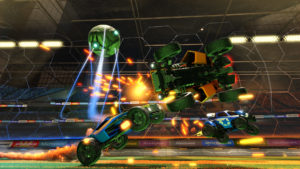 First match
Once your training is done, and you have mastered the basics, you can start your first game. For the more cautious, you can try a match against the game's AI, which offers to play against bots. A good way to perfect your training before tackling serious matters with real human players.
The Exhibition menu allows you to program a match, by choosing:
the arena (7 in total)
the size of the team (1v1, 2v2, 3v3, 4v4, or even a 1v1,2,3 or 4 handicap match in impossible difficulty)
the difficulty of bots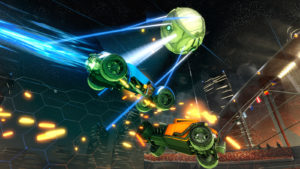 The Season menu allows you to chain matches against the AI ​​until you crown yourself the big winner. No additional features, this mode is simply a series of matches.
To play online
Online gaming is really the heart of this title, really making sense, in my opinion, when playing with friends, whether it's splitscreen or online. You can thus create a private game, for the players in your group, or play directly online.
Several types of matches are available to you:
Normal mode: Duel (1v1), Double (2v2), Standard (3x3) and Chaos, which is aptly named (4v4)
Ranked mode, which will allow you to climb the ranks of the ranking through 10 leagues, played in 1v1, 2v2 or 3v3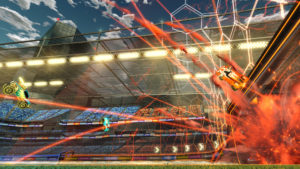 Small anthology of the prettiest goals, with the Rocket League Cinema channel:
gameplay
Like I said, the controls are very simple, but be careful, don't think the game is simplistic. Quite the contrary. We can even be quite surprised at the depth and the room for improvement that this game can offer.
At the beginning, it is true that one tries desperately to touch the ball and to send it where one can. But as the games go on, the perception of the game is refined, we start to yell the ball where we want, and more necessarily at random, we make some spectacular saves, we even allow ourselves sometimes a few acrobatic returns of the most beautiful effect.
There is also a major difference that I could note, it is also the coordination between members of the same team. I was able to notice it throughout the games, you can immediately see the difference between a coordinated team, in vocal, and players who do not know each other and who each play their own. It is indeed quite easy to get in the way between teammates, by jostling one, or by taking back the ball he was going to take, or even by stealing a goal (that, a little nod to Mangore!).
Customization
The garage will allow you to customize the appearance of your car, by choosing the body, paint, accessories, etc ...
Here are some examples (note that I haven't unlocked everything yet):
Frame
Stickers
Painting
wheels
Trail
Toit
Antenna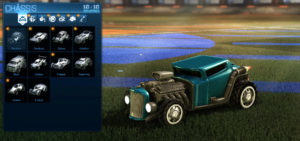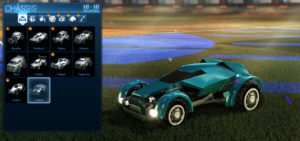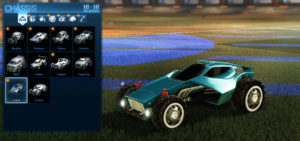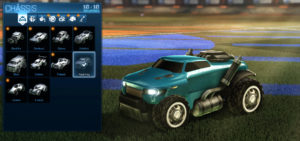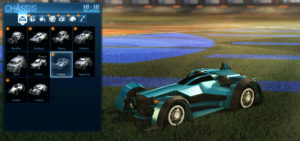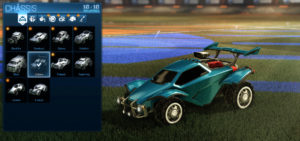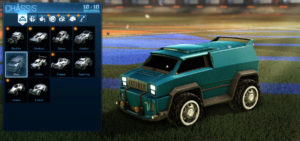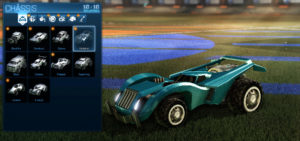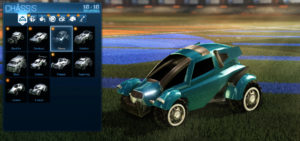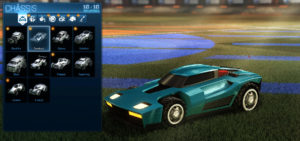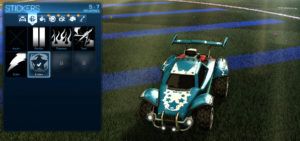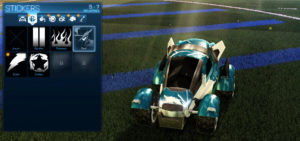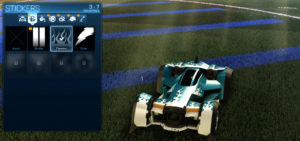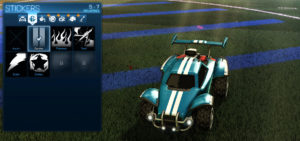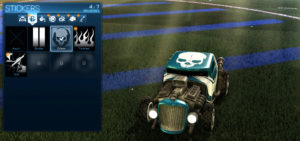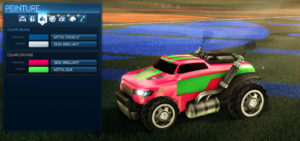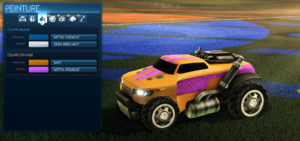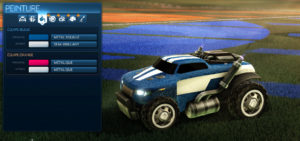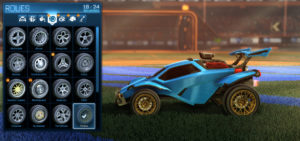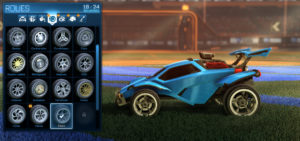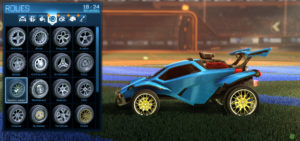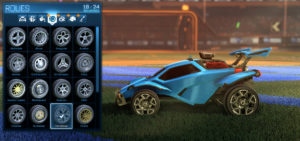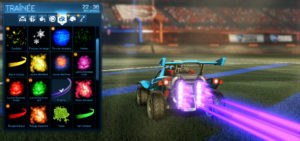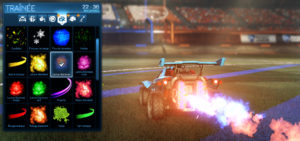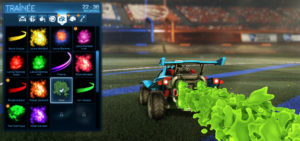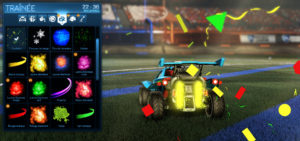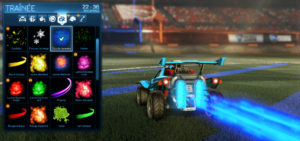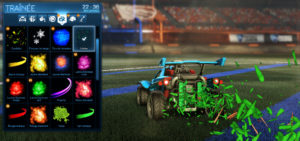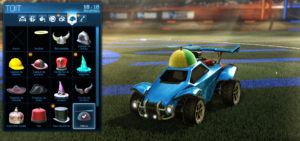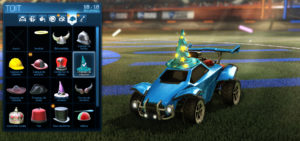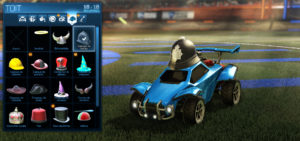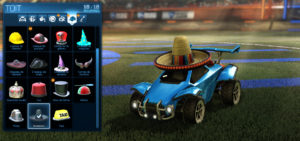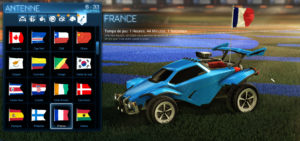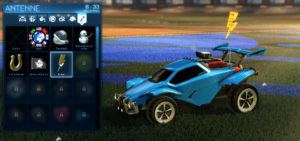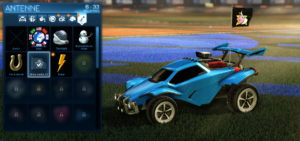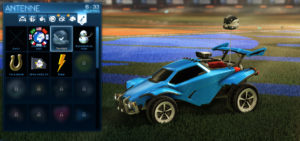 The editorial staff's opinion
Mangore : Rocket League! A UFO out of nowhere that perfectly combines user-friendliness and technical play. At the crossroads between a Mario Kart and a FIFA. The hilarity is present and we can only ask for more! To put it simply, I'm a fan!
Archadem : Rocket League is a very fun little game as much for its game mechanics as for its crazy atmosphere. What to spend good evenings with friends.
Talish : Rocket League is a really nice game from my point of view. Easy to learn, you quickly find yourself doing some pretty impressive tricks. You should know that the multiplayer game is a facet of the game and that the single player mode thanks to the "season" is a good alternative to get your hands on and discover the game. The idea of ​​unlocking customization items throughout our matches also increases the lifespan of the game.
It should be noted on the other hand that the keyboard playability is not really optimal, it will really be necessary to invest in a controller to take up the full potential of the game and also to have fun playing.
Julian : I have the feeling that Rocket League is one of those games that have retro-gaming DNA in them. Let me explain: a simple concept, that we understand immediately, and with which we have fun directly without going through hours of training to master the subject. Above all, I think it's a game to be shared. It is indeed very funny on its own, and will make you have a good time. But the game only fully reveals its fun potential when playing with friends.
Of course, there are a few small points that bothers me a bit. In particular the potential for development. I wonder what the game could offer besides new customization options or new stages. I would also have liked to have a Tournament option, the game lending itself easily to esports, a feature like that could facilitate tournaments between friends or between teams.
Finally, it is above all to have at least one little negative thing to say, because for me, here is a very good game, and besides, I want as proof that a good part of the writing of Games Managers is playing it! And I by the way, I'm going back!
And just for fun, because it's always funny, an anthology of the finest fails!