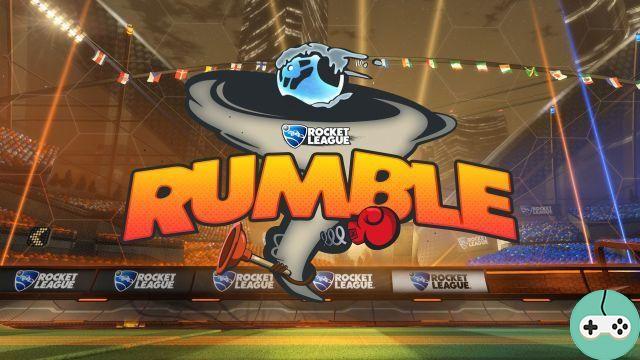 I told you about it a few weeks ago, Psyonix announced the arrival of a new game mode for Rocket League: Rumble mode.
The update is now here (1,3GB to download) and, in addition to this famous Rumble mode, new very nice little additions are to be discovered. Let's take the tour together!
Mode Rumble
After a few games done in this new mode, I must admit it to you ... it's fun! The mutator modes, which allowed to modify the physics of the ball, were rather nice, but quickly boring. This new mode adds a little more whimsy, but well dosed. It remains ultra playable, ultra simple to handle. Basically everything that makes Rocket League DNA.
The principle of this mode is of course always to score, but every ten seconds, we receive a random bonus, usable with the button of the left joystick.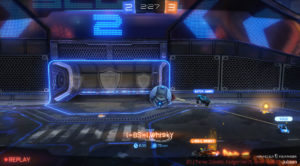 Bonus List
The Boot : kick another car

Disruptor : makes an opponent's car uncontrollable

F : freezes the ball

Grappling hook : allows you to hold onto the ball

Haymaker : kicks the ball

Magnetizer : draw the ball to the car

plunger : attract the ball with a suction cup and a rope




Power Hitter : the blows given are more powerful




Spike : allows you to hang the ball on the car

Swapper : exchange your position with that of another

Tornado : spins the ball and the cars in a beautiful tornado
I was a little afraid of how to use these bonuses, to direct them for example. But ultimately, it turns out to be very simple, the game aiming at the opponents or the ball alone like a grown-up.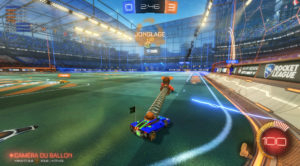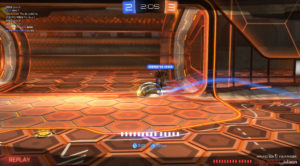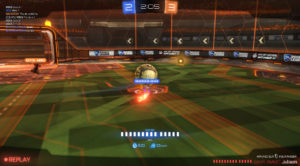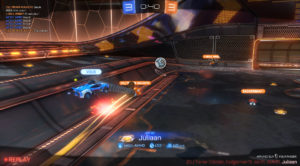 Note that this game mode is of course not available in ranked, but on the other hand, it is available in private match (without specific number of players) and in the classic online playlist (3v3 only).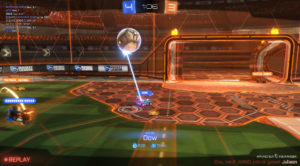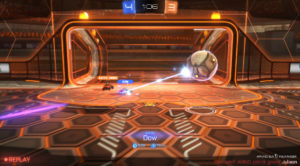 Presets
It was expected and personally, I who like to change regularly, I am in heaven! It is now possible to save "presets" of your cars (maximum of 10) in order to be able to select them quickly. No need to spend a few minutes changing your car completely!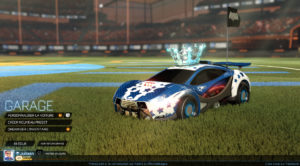 You just have to select a new preset, then give it a name if you want. And then, you can navigate with the arrows between the saved presets and choose the one you want. And for the uninspired, a button allows you to select a random preset.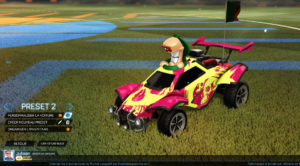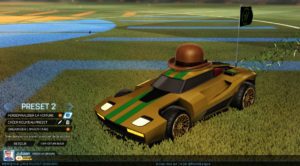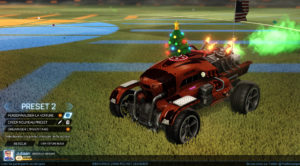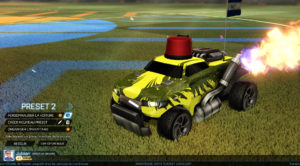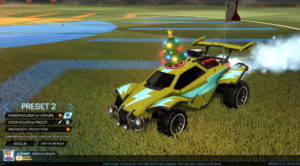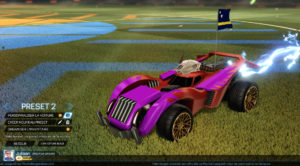 caisses
While playing matches, at certain times you will be able to get crates.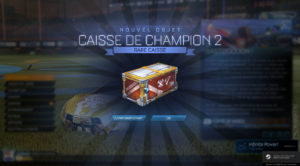 But they are sealed and to open them you need keys, which you can buy in the shop (in the Garage then Inventory). Note that part of the funds collected by these keys will be used in particular to finance events for the community, such as tournaments.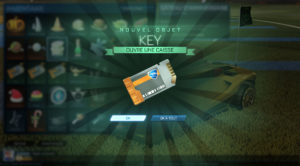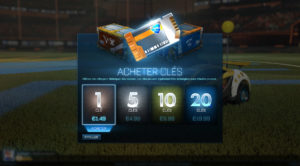 Different crates are available and each one contains rare content, like stickers (even animated ones), wheels, trails, etc ... and even cars!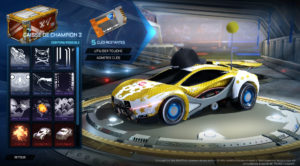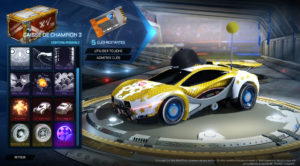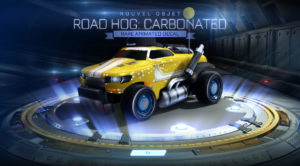 The update also adds some customization items, bug fixes, a new arena for RocketLabs, and more. To see all the content, head to the official site for the full patch-notes. And if you are ever allergic to English, ask us if there is something intriguing you, we will translate it for you!