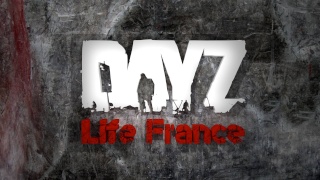 The DayZ-Life Spain project opened its doors in a pre-alpha version on a public server in April 2014. It is a server located in Paris with 40 playable slots which is currently switched to a private version.
[Persistence] [Whitelist] [Day / Night]
About
DayZ-Life Spain is a PR project on DayZ Standalone created by Fracasse Proteck, 25 years old.
The goal is to offer you an experience closer to survival than a war game. The server brings together a large number of players wishing to play their role within an active and structured server. People register on the forum to confirm that they will abide by the server rules.
DayZ-Life is a project that will be constantly evolving thanks to the options, objects and environments made available to us by the developers.
Factions
Survivor faction
Tab 2
Tab 3
Description: from the chaos, the survivors are ordinary civilians who try to survive alone or in groups in order to face the threats that lurk in Chernarus. Having no real experience in first aid and survival techniques, they roam Chernarus in search of food and something to defend themselves.
Friendly fire: authorized
Group creation: available
Possession of territory: available
Description: the armed forces present on Chernarus have joined together on the large airfield north of Vybor which should be an extraction point. While awaiting the arrival of reinforcements, they secure the military equipment and the weaponry there.
Friendly fire: unauthorized
Group creation: not available
Possession of territory: not available
Currency
Ammunition is becoming important due to the number of zombies on Chernarus. Each ammunition counts and has a market value of 1 € / $ / other ... The survivors use the ammunition as a bargaining chip to be able to survive. We have seen the appearance of ransom demands as well as arms trafficking among the most rebellious of them.
Purse

Coins