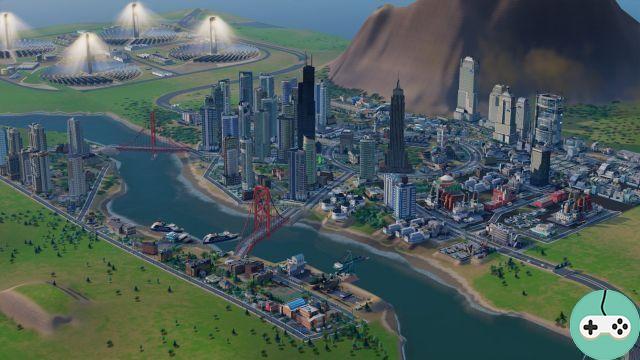 New updates of SimCity have been applied to the game in order to correct the various issues encountered. We will highlight one of your cities in SimCity announcements. Feel free to post pictures of your pretty city on the subject best screenshots! ?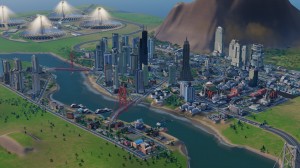 City of Mimiglen - SimCity
Update 6: March 12
On this post, Guillaume Pierre (developer) explains 2 rules that govern the management of trams:
management: priority at crowded stops. This causes various concerns including the risk of long waits for some misplaced Sims or congestion for following trams.
the stop: recovery and drop-off of travelers depending on the different cases that may occur

If there is room: 75% chance of going to pick up other passengers, 25% of going directly to a drop-off destination
If it is full: 100% chance that it will go directly to a drop-off destination
If it's empty: 25% chance it will go to the nearest stop on the line and 75% chance it will try to pick up passengers
Update 7: March 13
The upgrading of all servers is complete. Update 1.5 rollout:
Adding server statuses
General

This maintenance fixed an issue that caused the game to crash.

servers

Optimizations to improve latency. The wall between regions and the exchange between cities will now be more responsive.
Database optimizations to improve the number of successful connections.
Addressed an issue that would restore player cities to an earlier stage, which will reduce the chances that you will find yourself stuck always returning your cities to the previous stage.
Update 8: March 14
Stone Librande, lead designer, looks back at the simulation engine used by SimCity, Glassbox, based on the agents (Sims or vehicles) created to transport data to different units (buildings).
In the course of the article, he mentions in particular the concerns of traffic jams that can arise when all vehicles try to take the shortest route. This will be adjusted to make the traffic more realistic (where cars take alternative paths depending on the traffic).
Another detail that I hadn't noticed: many aspects of The Sims are not persistent, such as their name, their clothes, their gender or their skin color.
Finally, good news, regional challenges are available on a number of servers and leaderboards have been reactivated on the test server.
Some links to remember:
subject on updates: http://forum.ea.com/eaforum/posts/list/9337881.page
details about the test server: http://forum.ea.com/eaforum/posts/list/9354378.page
the status page: http://www.simcity.com/fr_FR/Statut-du-serveur