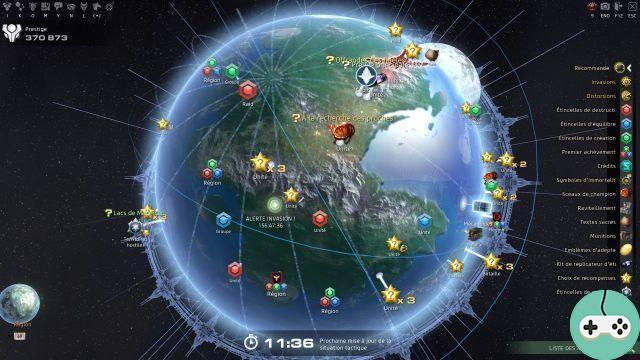 Skyforge celebrates its first anniversary today, an opportunity to look back for a moment and see the impressive list of additions made.
On June 17, 2015, the open beta was launched, a pre-launch as there has never been a server reset since. At that time, the game only offered 13 classes (alchemist, archer, gunner, assassin, berserker, knight, cryomancer, kinetic, lumancer, monk, necromancer, paladin, wizard / witch).

The first important update is Crucible of the Gods, launched on August 11. Now the gods can progress through the Divine Atlas, finally taking divine form. It is also the beginning of three major types of content:
invasions, alien attacks against Aelion
raids for high level players
distortions, big boss fights for the pantheons

The September 16, Aelion's Call adds a catch-up system allowing new players opportunities to catch up with veteran players. A real plus to be able to quickly play with friends who have started the game before. It's also the arrival of the Invasion Atlas (an Atlas for invading armies), operations (PvP) and a new raid (Operation Medea).

The 12 November Journey of the Divine brings the Academy of Pantheons (a special section within each pantheon intended to help new players), a divine specialization offering unique bonuses and invasion avatars (heralds of opposing deities grant access to divine specializations).

December 12, with War's Onset begins the pantheon war, a tournament between pantheons with real prizes. The opportunity to rebalance the classes for an even fairer fight between all the fighters.

February 11, March of Knowledge offers a photo tool that is a little accessory on a computer (where it is very easy to take screenshots). Fortunately, the update hides more things than it seems and adds an interface to research resistances and access invasion adventures (the Laboratory), expands the army atlas Invasion, includes Legendary Rings, and grants Pantheon Tournament winners access to a satellite orbiting Aelion, the Hyperion Satellite, which grants big bonuses.

The 16 march, Dark Omen proposes to the pantheons to merge, adds a new interface of invasion symbols (the symbols are distributed in the tabs of the armies) and inaugurates the new Operation system (each Operation lasts 4 hours and the rewards are modified).

April 26, with Reapers' Revenge, you can set aside your keyboard to take out your now supported Xbox or PlayStation controllers. Four new types of vectors allow you to increase Prestige and Energy, as well as another statistic among Strength, Luck, Valor or Spirit. Finally, the adventure search interface benefits from improvements making its use clearer and easier.

Since June, the world of Skyforge has been shared with a robot companion who assists in combat, the CRA companion. Cybernetic Alliance Also removes Mastery Particles, adds new Upgrade Stones, and rebalances classes. Now virtually all classes are viable.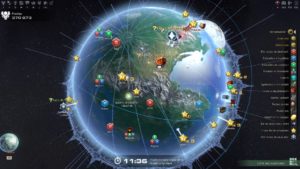 So, when we now connect to the game, there is plenty to do! I had the opportunity to access a high level character on a premium account, with various currencies, equipment for all classes full of bags, fun mounts and a dedicated cult of convinced followers. Lost between the many accessible classes, raids, dungeons, adventures, areas to explore, I didn't quite know where to go to test things and give you a preview. I would have had to go back to the beginning, recreate a character, and edit it on a regular basis in order to deserve the ill-gotten veneration that I enjoy thanks to this character. But I couldn't have been more able to be ready for this anniversary this July 13th.
So I got into trouble a bit haphazardly, opting for some random Aelion content with the archer class, and the fun is always there. With quite a few skills available in combat, the action is immediate without having to read lines and skill lines to organize into chunky shortcut bars. This MMORPG that I had the opportunity to test a while ago at a show in a pre-alpha version has grown and the developers have been able to create a coherent whole for our greatest happiness. Free, Skyforge is more than ever an alternative to consider. If you were not convinced at the launch, do not hesitate to give the product a chance again, you won't risk much ... except to be embarked on a new adventure!
In addition, on the occasion of this first anniversary, you will be able to enjoy exceptional rewards thanks to a new login event, with better rewards each play (premium time, exclusive title and armor). And if you are won over, until July 27, the collector's packs from the previous months are on sale!