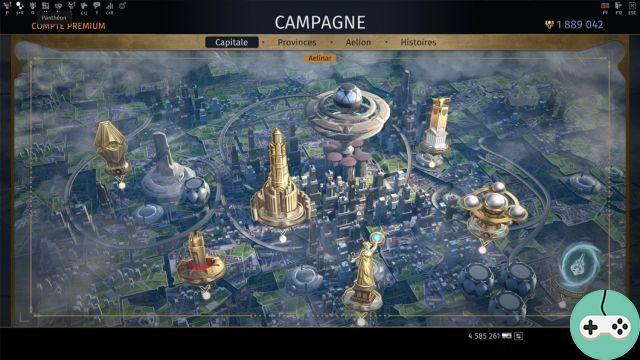 On October 19, the last Skyforge update was released, Ascension.
Before moving on to my overview of recent Skyforge enhancements, I immediately want to warn that I am not a big expert. I played when it was released, I followed the news from afar, but I'm not an experienced player knowing all the mysteries of the world of Aelion. You will excuse me in advance if this is your case and I say nonsense.
Ascension Update Additions List
A new progression campaign - The Map of Regions is an extensive progression campaign, through which players can unlock new adventures, classes and symbols. Each point on the map gives access to an adventure or a mission; these improve the character's characteristics, and offer a new perspective on the interaction between the latter and the world of Aelion.
An improved combat system - This new system makes combat even more interesting. All enemy skills can now be dodged. When players defeat monsters, they can grab their weapons, even parts of their bodies!
A whole new class (the Gunslinger) - A charismatic and courageous hero, who perfectly wields his two revolvers and, in case of extreme necessity, his dynamite. It would be better not to underestimate this new fighter!
A new system of politics - The Council of Gods is a whole new system of politics. From now on, players can elect their representatives for a term of a few weeks. The leaders of Aelion will have powers, resources… and the fate of their people! Players can vote or be elected, and take power!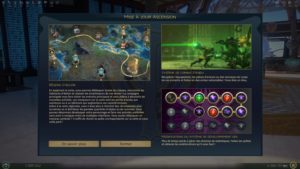 In order to be able to take a look at the new content, My.com gave me access to a boosted character being, to use their words, "perfectly suited to the content of the extension". On their advice, I kept the class of Berserker, a large contact warrior with good survival and dealing great damage. Unfortunately, I don't have the Gunslinger on this account, so I couldn't explain how he wields his guns!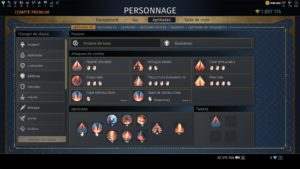 I have several particularly useful abilities. The 1 makes me go around in circles, mowing down all my enemies. The 2 makes me jump towards my target. The 3 deals heavy damage to a single target. Finally the 4 gives me a lot of rage while hitting the enemies around me. And W increases my effectiveness (40% damage dealt and 35% critical strike chance for 10 seconds) and V freezes enemies in terror for 6 seconds.
The game ditched the complicated Atlas that once made class change so painstaking. This is a shame from a visual aspect, much less from a practical point of view. Now the unlocked classes are simply listed on the left and can be activated at will. Personalization is possible thanks to the Symbols.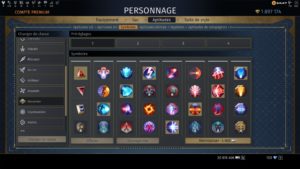 And another more cosmetic with the styles.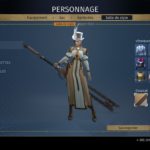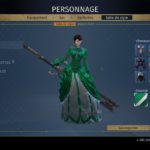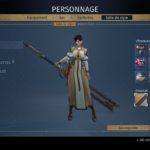 What makes Skyforge unique is the possibility of switching to "divinity" mode. The first is temporary, Gladiator Mode which causes me to deal more damage for a short duration. The second is permanent, it is possible to stay in this form all the time of an activity. Our character is then bigger, stronger and has access to new divine capacities. By completing instances in divine form, I gain divine achievement points which unlock special perks in the Temple of Achievements. There are different trees, one for each god (8), requiring a lot of Divine Achievement points to unlock everything! The bonuses are really important, the ultimate of this first tree simply gives me 50% more damage in Divinity.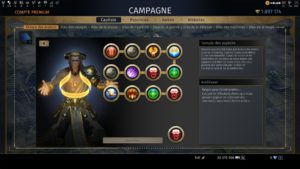 Classes can be unlocked in-game from the Provinces tab of the Campaign window. For example, from Glyceria, I can unlock access to the Kinetic. The progression is now much clearer, the campaigns being presented one after the other, with the zone content, the instances (in groups of 3, 5 or 10), the classes and symbols to unlock ... Each activity is accessible at any time and can be relaunched for additional rewards (credits, divine achievement points, equipment ...). This is necessary to complete some quests, even at high level (for example I have to eliminate bosses in Oceanids currently, which leads me to return to all types of instances in different regions).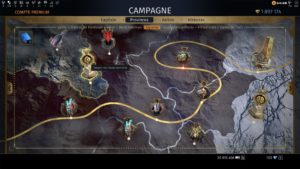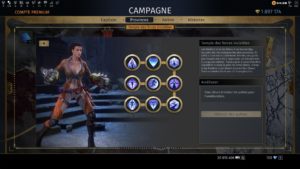 It is from this same window that the hundreds of adventures are accessible to me, divided into several categories: directive of the council of the gods, invasion, equipment, battles, world ... Some content is linked to buildings to be managed from the capital , like Flavius' Lab which offers bonuses to counter all bad guys (one tree per villain style). The tasks requested once completed advance in the tree specific to the threat, bringing bonuses such as additional damage, better resistance ... As the oceanids have now moved up, I focus on them.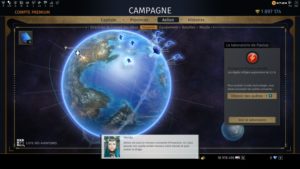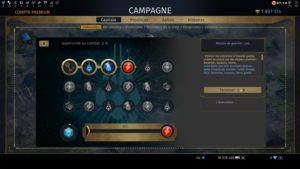 In addition to the Laboratory of Flavius ​​and the Temple of Exploits already seen, the Capital hosts other buildings, as many places to invest credits and gain in exchange for power.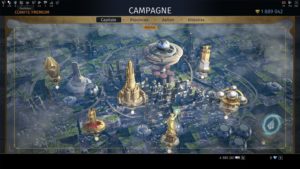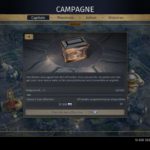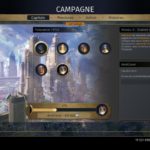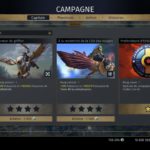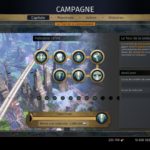 All Skyforge content is instanced adventures, for 1 to 10 players. When it is possible to access it solo, the adventure begins directly. Otherwise, a group search is proposed. Knowing that it is always possible to access solo group content. At his own risk.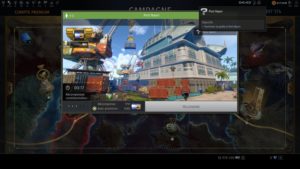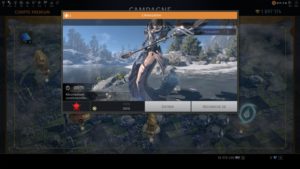 It takes an average of twenty minutes to find a group. This is clearly the most annoying with this system because, in the meantime, it is not possible to get into solo content. So, apart from waiting ... And yet there are so many things to do at hand! And I would clearly prefer to be able to go solo, even if it means having to give up the adventure if my group is ready.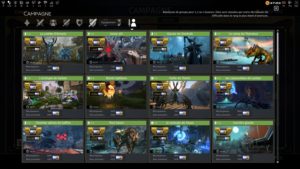 The rewards are calculated according to the prestige level (the power of our character) and the premium status, or not, of the account. Obviously, it earns more with my premium status and I have an indecent level of prestige.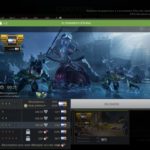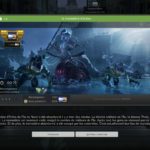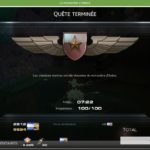 Currently, the main threat, you will understand, concerns the oceanids. A campaign is underway with various elements that have been unlocked for several weeks. The Avatar of Tol-Monter awaits the bravest gods, a raid boss for 10 players.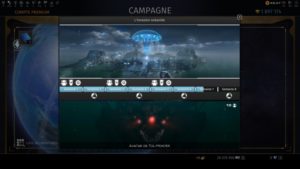 Is that a lot of stuff for you? Help is available in game. Well, on the other hand, the FR version does not seem very up to date yet because they are still talking about the Atlas ... Well, at worst, the English version seems more recent. There is also a tracker of the rewards that can be obtained from the Campaigns tab.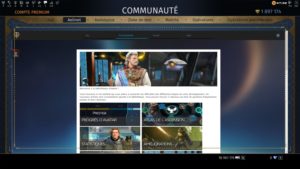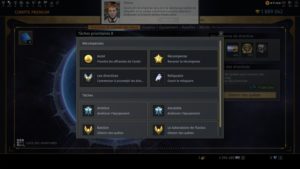 Recent design choices made by the Skyforge team provide a general clarification of the interface and welcome progression. There are a lot fewer types of currency, the accessible contents are gathered in a clear way under a single tab and this time I did not feel like I found myself totally lost in an overly complex game. Even if I found myself at the controls of a monster whose real power I am not well aware of, Skyforge is now very accessible. Without forgetting that it is based on graphics and very pleasant background music. Free-to-play, the world of Aelion is just a click away. You should try the adventure again if the interface turned you off in the past. You might be surprised!