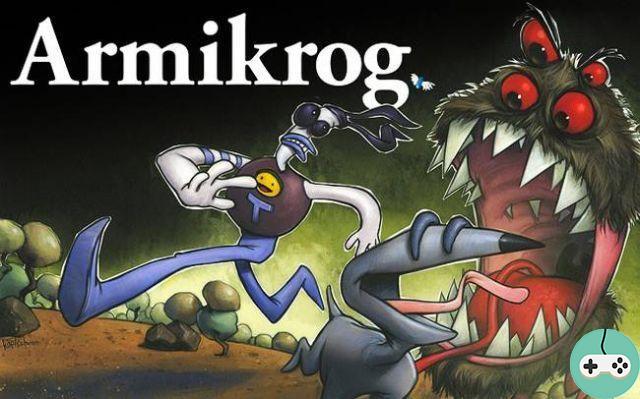 After a small break last week due to E3, here is the return of your weekly column presenting a game in the process of funding. Today I decided to present Armikrog, an original adventure game! This project is a continuation of The Neverhood, released in 1996 and published by DreamWorks Interactive. The two games are entirely produced in stop motion stop motion animation with the characters and the decorations sculpted in clay.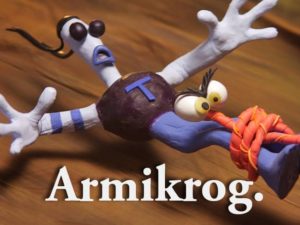 In Armikrog, we follow the adventures of an explorer, Tommynaut accompanied by Beak-Beak, a kind of dog, who crashed on a wild planet where there is a mysterious fortress named Armikrog. The adventure begins there! The game uses the standards of point-and-click adventure games:
endearing characters
unique worlds
an irresistible story
many puzzles
And for this particular project, a lot of clay!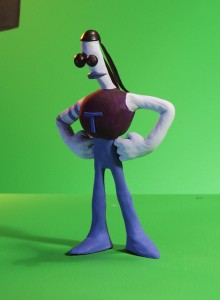 The game is developed by Pencil Test Studios, an independent video game company located in the United States (Lake Forest, CA). Most of the team assembled for this project have experience with this type of game, having participated in The Neverhood. While at the time they took about 12 months to create this game from nothing, they are reusing for Armikrog many techniques mastered for animations, modeling, sculpture, making clay dolls ... this some new technologies (Unity engine or post-production software), so they think they are able to offer a fun and successful game with a reasonable sum, lower than the initial budget of The Neverhood. The game will be available on PC, Mac and Linux in July 2014.
But besides, why not have made a sequel to this first game? Not out of desire, but quite simply out of necessity. The license for The Neverhood is owned by EA and they have not yet managed to reclaim the exploitation rights.
Currently, they've spent around $ 100 on pre-production, design, and development. They need our help to be able to continue the project and hope to raise $ 000 to finish Armikrog. If you would like to help the game, you can already get started by voting for them on Steam Greenlight. The game is available for $ 900 (with the first row of $ 000 already gone). The box starts at € 25 and the physical collector starts at $ 20 (but with many other bonuses).