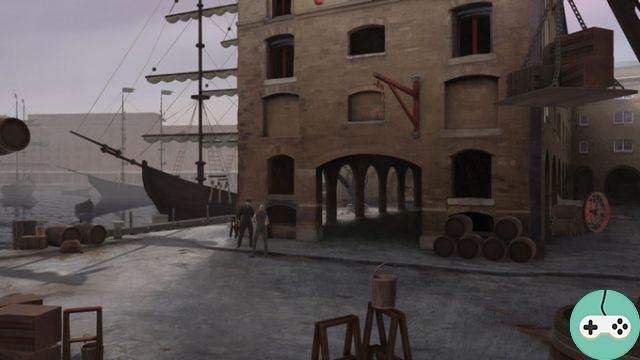 The London studio Salix Games, made up of developers who have worked on prestigious titles such as Fable, Batman, Killzone, Assassin's Creed, BioShock or No Man's Sky, is trying the crowdfunding adventure for its new title, Du Lac & Fey : Dance Of Death. The objective is above all to create a community, the funding in itself having already been secured by private investments. If the campaign is successful, they'll also be able to do some extra polish and hire an external QA team to ensure a better overall experience.
The story is set in 1888, in the streets of London agitated by the bloody Whitechapel murders attributed to Jack the Ripper. Three characters find themselves linked to the events, the immortal knight Sir Lancelot Du Lac, the cursed witch Morgana Le Fey and a mysterious young woman from the Whitechapel neighborhood Mary Kelly. Together, they set off to explore the squalid neighborhoods of the capital to try and stop the killing.
Combining exploration and investigation, the game takes you to different notable places in London (shopping streets, police station, pub ...) to conduct the investigation. Sets, characters, fashion and dialogues were created on the advice of a historian in order to stick as much as possible to the atmosphere of the XNUMXth century city. Different gameplay points are mentioned on the project page: three playable characters, unique skill sets, dialogues with choices and consequences, relationships to live ...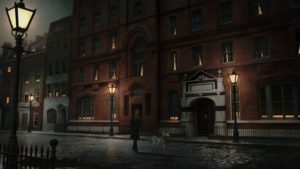 The game is structured into chapters that focus on specific characters and their relationships with each other. Although there are 3 characters in total, the script defines when we play which character. There is a mechanic that will allow players to switch between multiple characters in certain situations, and in some cases, this will be essential for progressing through the story. For example, Fey's sense of smell might alert him to a particular clue, while Du Lac or Mary will be able to manipulate objects that Fey cannot.
Dialogue options will only be available to characters who can speak directly to the NPC in question. For example, while Fey cannot be understood by most humans, she has the ability to talk to animals. Marie can converse with certain characters in ways that Du Lac simply cannot: There are topics that women won't bring up with an unknown man, but that they may be willing to share with a friend. While Fey can be ignored in conversations, that doesn't mean she's inactive: she'll often pick up body language cues that Du Lac or Mary might miss.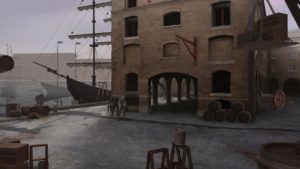 Through the storyline, the studio explores the origins of the legend of Jack the Ripper and how these events impacted our culture, the people who lived then and even today. They use for this the specter of the Arthurian legends, much used at this time by the ruling classes to control the changing society. The graphics are created by an innovative combination of original designs and modern techniques, drawing heavily on the works of Grimshaw or Whistler.
While the studio doesn't want to discuss the end of the game just yet, there are plenty of storylines that can lead to profoundly different conclusions, depending on the relationships the player builds with the people they meet and the actions they take. undertakes. The game explores the idea of ​​relationships and consequences. Is it possible to be cruel to a character and resolve the situation with a simple excuse? Conversely, can you ruin a good relationship with one bad decision? In this sense, the game asks what kind of person we want to be and how we influence those around us.

Original music helps immersion, supported by the work of prestigious voice actors:
Sir Lancelot Du Lac : Gareth David-Lloyd (Dragon Age: Inquisition et Torchwood)
Morgana Le Fey: Perdita Weeks (Penny Dreadful et The Tudors)
Mary Kelly : Alexandra Roach (Utopia, Black Mirror et Inside No. 9)
Mais également Rupert Vansittart (Game of Thrones, Outlander), Nina Kristofferson (Billie Holiday Story), Inel Tomlinson (CBBC), Harry Hickles (EastEnders), Pri Burford (Silent Witness, Fearless), David Morley Hale, Jack Kristiansen, Eden Vansittart, Sam Hughes, Kitty Dearlove et Emma Vansittart.
The game is scheduled for Xbox One, PlayStation 4, and Steam, with an estimated runtime of eight to twelve hours. Regarding a Switch version, their goal is to bring the game to as many platforms as possible, which is one of the reasons for the Kickstarter, in order to get funds to carry the game properly. While there are no plans to release the game on Nintendo Switch at this time, there are plans to do so in the future.
You can pick up your edition from 20 books, or around 22 euros. If you want to invest more to increase the pot currently at 41%, many packs will offer you additional rewards, such as a comic (digital or physical), tarot cards, a scarf, a tie / jacket pocket. ...
Thanks to Jessica Saunders, Game Director, for answering my questions to complete this article!