Immortal Empire is a game mixing X-COM, Diablo and Dota in a massively multiplayer role-playing game.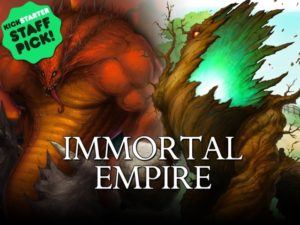 In the game, we control Immortals, up to 5, each with a unique set of spells. As we level up and find equipment (which can be enchanted), our Immortals gain power. Fortunately, there are always more difficult enemies to defeat, be they monsters and bosses, with their own spells and behaviors that require new strategies to be defeated. Immortal Empire has a special leveling system where we can choose the distribution of the experience gained. Thus, it is possible to play only one very powerful immortal or to distribute the points gained more evenly among the other characters.
Immortal Empire is playable alone or in co-op with three friends. The campaign will take us to discover various countries and meet colorful NPCs. Dialogue is important in the game and will influence the personality of our characters becoming more insightful, charismatic or willful.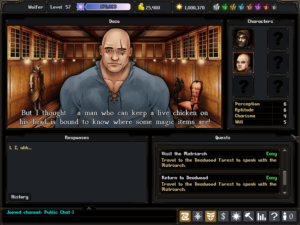 A special multiplayer mode, The Gauntlet, features choosing an Immortal and teaming up with three other players to fight waves of increasingly difficult enemies with random properties. Offering different combat each time and providing one of the toughest challenges in the game, The Gauntlet is a popular destination for high-level players who want to push their skills to the limit.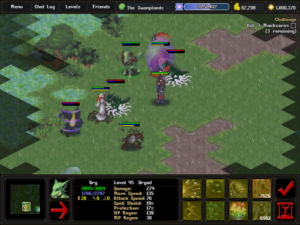 In order to not only fight monsters, PvP arenas are also available, with 1v1 and 2v2 modes requiring different objectives to be fulfilled to achieve victory. We can fight our friends there or move up the leaderboard against random opponents.
Immortal Empire has been playable for many years, especially in the browser since 2013, but it has always been their intention to create a "real" high quality downloadable game. In August 2014, the game was greenlit on Steam and the second step is now underway with the campaign on Kickstarter. Among the objectives envisaged, the sharing of the game engine for free, which would allow many game creators to be able to rely on the technologies developed for Immortal Empire. In addition, if the campaign is a success, the studio wants to include the players in the process of choosing the next goals.
The game is free to play (and, I remind you, already playable in a browser), so you won't find any rewards to get the game! But you will be able to unlock immortals or receive in-game currency (radiance).