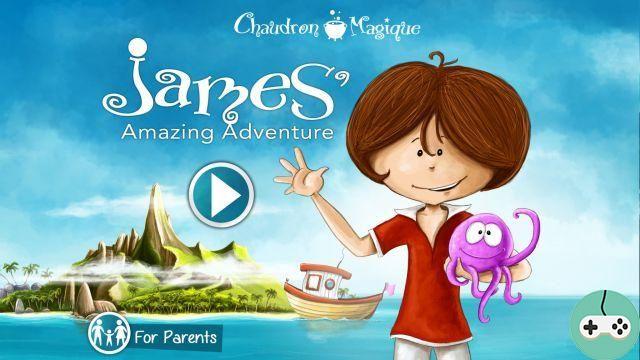 For once, I decided to present a game for your children and not for you! What could be better than an educational game to keep your children busy while you save the world on your own? Maybe you'll play with him too ...
Jame's Amazing Adventure is developed by Magic Cauldron, a spanish studio. Behind this team of developers, other small hands have worked to make it much more than a game. James was developed with the help of 12 specialists. This super professional team is made up of 2 child psychiatrists, 1 pediatrician, 2 speech therapists, 1 specialized educator, 1 psychologist and 5 teachers. In short, you will understand, your child will be well pampered with the Magic Cauldron game.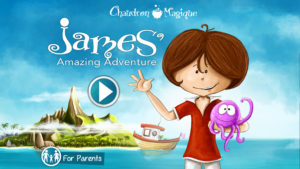 Let's start with the basics, namely the story:
As soon as possible, everything that swims, floats and bubbles comes together to play music or attend big concerts until late in the day. But one day, a whale with a cold sneezed so hard during a concert that it caused a real storm. All the instruments were scattered all over the ocean.
Since then, at the bottom of the water, everyone is bored ...
That's when the octopus Octave meets James, a little boy who has come to spend his holidays by the sea, and together they go in search of the lost instruments. : by boat, through wild islands or at the bottom of the sea, they will live together an extraordinary adventure and meet astonishing and wonderful encounters.
So, but that it remains between us, James and Octave will succeed in reconstituting the great orchestra and the bottom of the sea will find its legendary atmosphere.
The quest for the lost instruments will unfold through 10 games. The big plus of Jame's Amazing Adventure is that the difficulty automatically adapts to the level of the child. Magic Cauldron explains that "in the same session, the child can practice colors at a high level if he is good at it, and logic he can practice at an average level if he has more. of difficulty in this other area ". If too many mistakes are made during the first levels, the game will help the child a little so that he better tackles the logic required. So no crisis in sight following too many failures!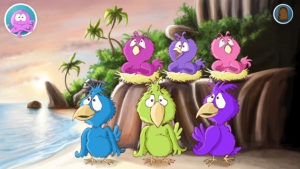 Thus each of the 10 games will offer a concept approached in kindergarten such as colors, visual and auditory memory or numbers. A good opportunity for your child to revise and use newly acquired knowledge!
There are currently four difficulty levels:
very easy : intended for 2-year-old children, the help is complete. If your little one makes too many mistakes, help guide him by reducing the number of possible choices or by showing part of the correct answer. If a mistake is still made, she will then show him the correct answer, allowing the player to continue the game.
easy et intermediate : this time the correct answer will not be given but the help will reduce the number of choices.
In the event of a wrong answer, we go back to the lower level.
difficult : no help for this level, if too many mistakes are made the game will ask easier questions.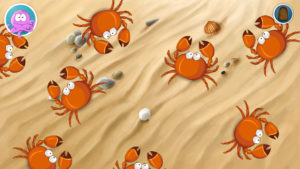 James therefore offers a great way to activate your child's brain, up to the age of 6, through educational games in beautiful hand-painted settings, all punctuated by a few video scenes.
Parents will be able to follow the child's progress and also see what he prefers. The application is also configurable: you can modify the general level of the game and set a time limit for use. He shouldn't play more than you either!
And to help you to know exactly what it takes to use a tablet for a child, Magic Cauldron offers a "Parents Guide" with the answers provided by specialists. Finally, be aware that the game does not require you to be connected to the Internet all the time, a good point, and that the application is guaranteed to be free of advertising, external links and optional in-game purchases.
Currently on Kickstarter, Jame's Amazing Adventure is not missing much to be a successful funded project: less than € 800 is missing!
You will get the application from 6 €
with some bonuses that will delight children: wallpapers, drawings to print and color.
For 15 € you will even get a set of postcards and for 30 € a digital artbook is added to the list, with a personalized dedication.