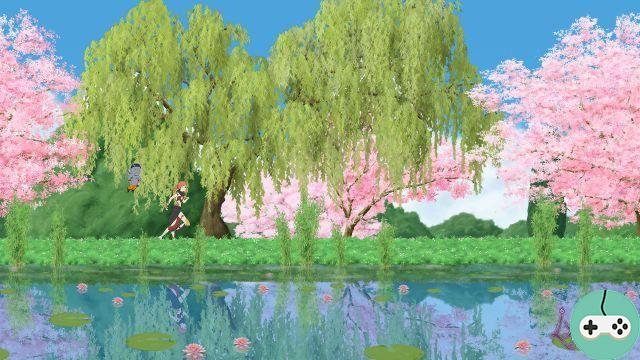 Update : Lately the development of Lynn and The Spirits of Inao has shaken social networks: various testimonies pour in, explaining that Lynn was developed by several interns under difficult conditions without being paid. You can find these testimonials linked in the comments of this article. The studio has yet to comment on this.
Lynn and the Spirits of Inao is a 2D platformer adventure game developed by Bloomylight studio. Founded in 2013, this Aix-en-Provence-based studio offers a game inspired by the style of Hayao Miyazaki and games from the Nintendo era, Mega Drive.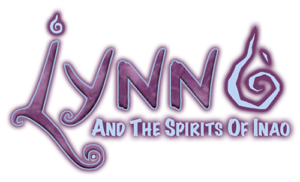 On Inao Island, gods and spirits have always lived in harmony with humans. But one day, without knowing why, the spirits began to attack the inhabitants. The village High Priestess, with the help of her disciple Lynn, attempted a mysterious ritual to send her lost souls back to the next world. However, this ritual did not go as planned: the priestess was seriously injured and the ceremony, incomplete, revealed a much greater danger.
It is now up to the young and a little awkward Lynn to discover the origin of this evil and will cross on her path Aku, a demonic spirit. The vagaries of fate will make them become traveling companions, regardless of their will! This atypical duo has the future of Inao and her people in their hands.
The first thing that strikes you when you look at Lynn and the Spirits of Inao is the beauty of the game. You definitely think of Miyazaki and its many masterpieces. We immediately see a visually very neat and successful game, making you want to know more.
But what about the gameplay?
First of all, the Bloomylight studio places its game in the vein of Medroidvania with an open world crossed with Mario and Rayman trips for the platform side. Sprinkle it all with a myriad of side quests and items that further enrich this beautiful mix.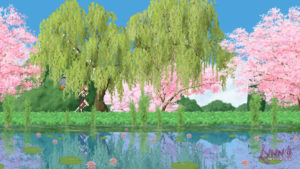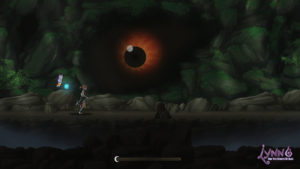 You will have a typical part of platform games where Lynn will be able to run, walk discreetly, jump, bounce, slide and of course fight. The objective is not to simply kill his enemy, but to send him back to the afterlife. To do this, you will resort to different methods like jumping on your target and later facing them using a spectral sword and even bombs. You will learn the hard way that some solutions are more effective than others against a few enemies. Perhaps they should also be avoided.
Bosses await you who will require strategy and responsiveness. It will be necessary to find the weakness of your adversary and to compose according to the objects in your possession.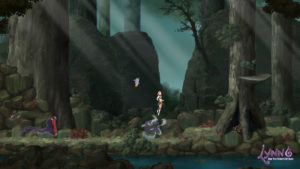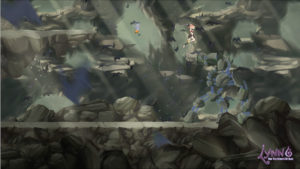 You will also have to investigate and solve puzzles and riddles in a world of day and night. If this cycle will occur naturally at the beginning, you can later control this thanks to a mysterious artifact. This important power will allow you to notice that the enemies or certain elements of the scenery change depending on the day and night.
It will be necessary to show discretion during the tactical or infiltration phases.
Finally you can collect the lost souls. This secondary objective is not essential to progress in the game but required if you want to complete it 100%.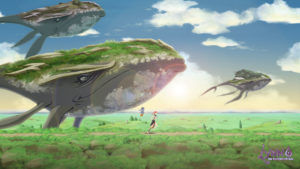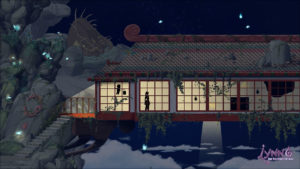 In addition to the day / night functionality to reveal the secrets of Inao Island, each landscape has a different theme and spirit. Take a good look at each background, rich in scenery and animations. You will have the opportunity to retrace your steps, some passages can only be unlocked using newly acquired objects. Your explorer's soul will be delighted to discover the secret entrance to a sanctuary, to find a well-hidden treasure.
The game will also manage Inao's climate and weather. While the weather will not have a direct impact on the game, it will have on you. For example the fog or the lightning will not be neglected.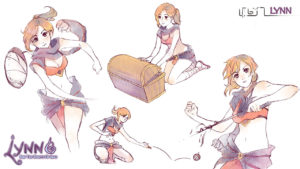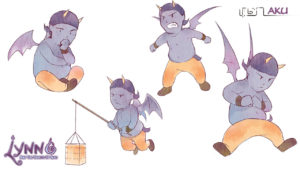 That's not all, Lynn and the Spirits of Inao promises colorful NPCs, side quests with amazing rewards as well as a good dose of distraction with the "Night Festival" where stalls and game stands await you.
And let's not forget the music to perfect the atmosphere:
Lynn and the Spirits of Inao has solid arguments to charm its future players. The first contribution of € 9 to obtain a digital version of the game is already out of stock. Many other levels are available, including the € 13 one including the digital edition, HD wallpapers, an exclusive parasol skin for Lynn or the € 27 one including access to the beta.
Lynn and the Spirits of Inao is scheduled for April 2017 on Steam (where it has already been greenlit) and PC.