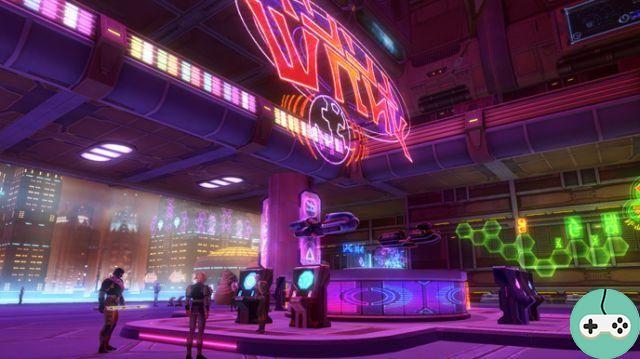 Ah la la, what do we tell you about update 2.8. It's very simple, I have the impression of writing only on this subject! Well, we are going to put a layer on, because here is the program of the festivities to come for this June 10!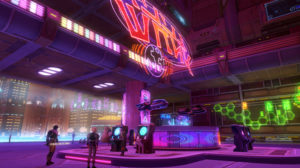 "Festival of Splendor" event
From June 10 to August 19
The feast of Soovada (summer of splendor in Hutt) will be in full swing during these three summer months. High rollers will be in the spotlight with the Nar Shaddaa slot machines which will grant fabulous rewards, such as the speeder Magnus Vectron or the Big Cup Rancor.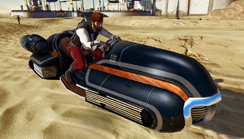 Double PvP Rewards
During three weeks, and this on two occasions, you will earn even more rewards in PvP (in part, and not those of the daily / weekly quests).
June 10 to July 1: double fleet requisitions and credits in Galactic Starfighter.
July 1 to July 22: Double Warzone and Ground PvP Credits. The awards can also be exchanged for slot machine tokens.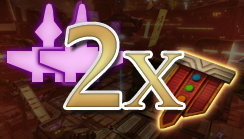 Dread Palace Nightmare Mode
The Dread Masters await you once again with their increased power.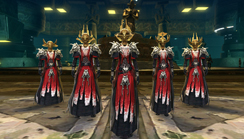 New ships for Galactic Starfighter
Armed skirmish vessel - formidable from a distance and in close combat
Assault bomber - useful thanks to its mines and drones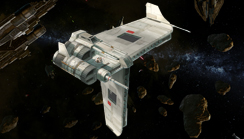 Improved group search
Story mode operations will now be more accessible.
Schedule of Operations - 16 player Story Mode operations will run at a certain pace.
Boost - players who have the required level will receive a boost for their equipment.
Rewards - even more rewards using group finder.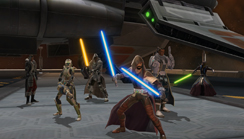 I can already see you coming: "But where is the so fabulous content planned?" ... yes, yes, I'm getting to know you eh! It is true that the content seems quite light at the moment, but I admit that I am quite intrigued by this "Festival of splendor". Maybe we have some surprises in store. In any case, a spendthrift as I am, I'm not sure that I have much left with the arrival of GSH! Not you ?