6.0 is fast approaching. A few days before the extension, we had confirmation of the locations where the equipment will be located. If you are looking for one in particular, but do not know what to do to obtain it, here is the list of places of acquisition sent on the forums by Eric Musco. We will update this list as soon as possible with the spanish names. The translations have been added in the following format: spanish - English.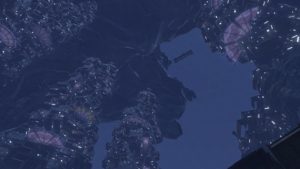 New content
Perfect
Eric Musco
source
These items will be bonus rewards (in addition to personal rewards) for killing bosses in the Flashpoint / Operation area. The chances of loot will increase with difficulty.
ZL - Corellia
Operation Dxun
Preserver Set - Preserver (each piece will fall one by one)
Tactical Item: The Wheel Turns - Luck Always Changes
The following set bonuses can be acquired in Operation Dxun.
Agent/Malfrat : Authority
Sniper / Maverick: Outlaws
Mercenary / Commando: Apex Predator
Specialist / Avant-Garde: Veteran Ranger
Assassin/Ombre : Rebuking Assault
Sorcerer / Scholar: Endless Offensive
Ravager / Guardian: Flawless Riposte
Marauder / Sentinel: Culling Blade
Specific parts can be found on the following bosses:
Boss 1 : torse
Boss 2 : bottes
Boss 3: gloves
Boss 4: helmet
Boss 5: pants
All bosses: belt and armbands
Other contents
Here are the rest of the items to acquire by location.
Daily / weekly missions
Conquest
Contentious Areas
operations
War Zones
The rewards are in the crates collected at the end of completing daily and weekly quests of any type.
Set bonus
Techno probes - Probe Tech
Squad Leader - Squad Leader
Supervisor - Taskmaster's
Last Breath - The Final Breath
Trishin's Retort - Not present in the final patch notes. The name may have changed. Verification required.
Consistent Robustness - Stationary Grit
The entertainer - The entertainer's
Soul strength - Soulbender's
Fall of the Intrepid - Descent of the fearless
Tactical Items
Mur en duracier - Durasteel Wall
Biological rhythm - Biorhythm
Greased lightning - Not present in the final patch notes. The name may have changed. Verification required.
Boiling - Rolling Boil
Reliquary of time - Reliquary of time
Artistic understanding - Artistic insights
Ionic discharge T0-R0 - T0-R0 Ionic discharge
Sniper Surrounding - Sniper Siege
Explosion d'ultraviolets - Ultraviolet Blast
Cycle de charge - Power Cycle
Volleyball - Flying Fists
Ami de la Force - Friend of the Force
Storm rescue - Storm's Succor
Healing Touch - A Healing Hand
Ticking Force Bomb
Merciless - Slow Mercy
Leviathan's Hide - Leviathan's Hide
No Time for the Fools - No Time for Fools
Saber fielleux - Spiteful Saber
Defel mutation - Defel Spliced ​​Genes
L'accusation - The Prosecution
Perseverance - Perseverance
Set bonus
Embouteillage - The Slow road
Tactician - Tactitian
Precision sight - Precise Targeter
Hunter Killer
Techno medicine - Tech Medic
Reasonable price - Right Price
Winner - The Victor
Amplified Champion - Amplified Champion
Desperate Retaliation - Dire Retaliation
Extermination efficace - Efficient Termination
Glas funèbre - Death Knell
Saber Master
Self-powered restorer - Empowered Restorer
Mystique revitalisé - Revitalized Mystic
Immortality - The Undying
Tactical Items
Gardien vital - The Life Warden
Song of Regeneration - Chant of Regeneration
Priority target - Higher Focus
Hidden Power - Hidden Power
Lest - Jettison
Surin chirurgical - Surgical Shiv
Sonic Heal - Sonic Heal
Bombardment de kolto - Kolto Bombardment
An Explosive Return
Set bonus
Preserver - Preserver (Only on ZL Corellia)
Stimulation - Stimulated
Tactical Items
The Wheel Turns - Luck Always Changes (Only on ZL Corellia)
Cellules explosives - Explosive Cells
Concentrated toxins - Catalyzed Toxins
Regenerative Waves - Regenerative Waves
Garde du Continuum - Ward of the Continuum
Blade of the Elements - Blade of the Elements
Severance Pay
Brutal Interrogation - Ruthless Interrogation
Frappe Makashi de Hord - Hord's Makashi Strike
Syn's Second Amulet - Syn's Second Amulet
Cut to Pieces - Cut to Pieces
B-0 Differential Targeting System
Infectious agents - Airborne Agents
Intense glow - Burning Bright
Thirsty Blade - Thirsty Blade
Fanged God Form
Propellant vapors - Rocket Fuel Vapors
Thermonuclear Fusion - Thermonuclear Fusion
Launch tabs HP-5 - HP-5 Dart Device
Magnetic gun - Magnetized Shrapnel
Charges suralimentées - Energized Charges
Flame Detonation
Superheated Fuel
Acid Flagellation - Acid Lash
Darts at Synox - Synox Shots
Diagnostic Probe - Diagnostics Probe
Quick switch - Hotswap
Ancient Tome of Wrath - Ancient Tome of Wrath
May Cause Injury
Double menace - Two Time Trouble
Energy Blade - Energized Blade
Flame Dissipation
Thermal Screen - Thermal Screen
One For All - One For All
Refraction Point
Elemental Convection - Elemental Convection
Tempest of Rho - Tempest of Rho
Bloody Strike - Hemophilic Slash
Storm Warning - Stormwatch
RSVP: Plus One Not present in the final patch notes. The name may have changed. Verification required.
Letting go - The Rushdown
Malmourral Mask - Malmourral Mask
Tomb of Smashacre
Back Crush - Enrage Crush
Force Negotiation - Force Barter
Set bonus
Authority - Authority (Dxun Only)
Illegal Betting - Outlaws (Dxun Only)
Large Predator - Apex Predator (Dxun Only)
Veteran Ranger - Veteran Ranger (Dxun Only)
Rebuking Assault (Dxun Only)
Offensive sans fin - Endless Offensive (Dxun Only)
Perfect Riposte - Flawless Riposte (Dxun Only)
Lame d'abattoir - Culling Blade (Dxun Only)
Aggressive Treatment - Aggressive Treatment
Position stable - Established Foothold
Notoriety - Notorious
Double Time Not present in the final patch-notes. The name may have changed. Verification required.
Berserker - Berserker
Shadow Hunter - Shadow Purger
Rumbling Storm - Gathering Storm
Lord of Pain - Lord of Pain
Dashing Blademaster
Tactical Items
Shroud of a Shadow
The Awakened Flame - The Awakened Flame
Intensification - Quick Escalation
Jaw Breaker - Jaw Breaker
Affiliate Pressure - Joiner's Pressure
A Vicious Cycle - A Vicious Cycle
Internal Strike Not present in the final patch notes. The name may have changed. Verification required.
Andeddu's Malevolence
Truly Fast Food - Running Rapid Restoration
Primordial Ignition - Primed Ignition
Continuous Fire
Frappe volatile - Volatile Strike
Viral Elements - Viral Elements
Emergency surgery - Critical Surgery
Energy charge - Powerlode
Arsenal explosif - Explosive Weaponry
Greek fire - Oil Fire
MG-2 Polygrade Dispersal Caps
Unstable energies - Agitating Energies
Exploited Weakness
All for one - All for one
Eyrin's Haste - Elryin's Haste
Mystic's Merciless Blade - Mystic's Ruthless Blade
Cauterized Coronary
Set bonus
Responsiveness - Quick Thinker
Embrittlement - Debilitator
Repositioning - Repositioning
Plan d'action - Game Plan
Channeled Fire - Concentrated Fire
Strategy - Strategist
Avenger - Avenger
Decelerator - Decelerator
Murderous Revelation
Full form - Perfect Form
Agile Master - Nimble Master
Tormented - Tormented
Tactical Items
Double camouflage - Double Cloak
Rancor's Queue - Rancor's Tail
Serious injuries - Grievous Wounds
Lull - Cool Your Jets
Holocom amélioré - Augmented Holocomm
Second contract - Second Contract
CS-3 Velocity Holo-Compensator - CS-3 Velocity Holo-Dampener
Infinite Barrier - Endless Barrier
Ondron Reputation Vendor
Deadly precision - Dying precision