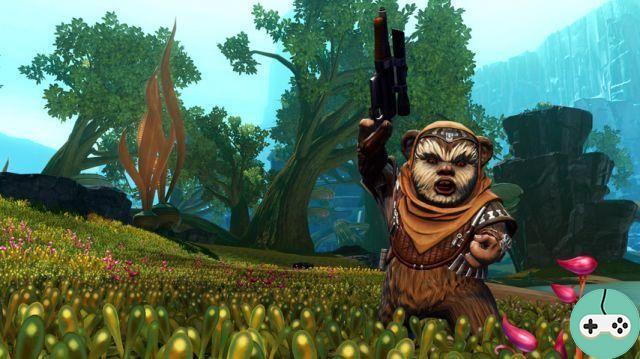 Treek and the new partner planned for update 2.3: The titans of the industry. This mercenary is an Ewok, but he already doesn't have many secrets left for you since you already know everything there is to know about his history and even his characteristics.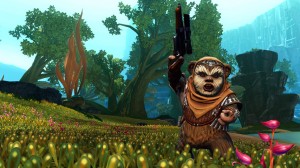 But how do you get it? No quest, you just have to buy it or unlock it. Here are the four ways to acquire Treek.
► From the Cartel market
You'll need pay out 2.100 Cartel Coins

in order to purchase a Mercenary Contract. This will lead you to a mission to complete; it is by completing it that you will be able to obtain Treek. You will need to be level 10 minimum.
2.100 coins, this represents between € 13.36 and € 18.67 (depending on the packs you buy), the easiest way is to buy the pack of 2.400 coins for 17 euros. It is a tidy sum to get the partner immediately.
► With the credits in play
The Mercenary Contract is also available from the Astromechanical Heritage merchant located in the new Cartel Bazaar area of ​​each faction fleet. This version of the Mercenary Contract, however, requires a Legacy level of 40 and costs 1 million credit! This will also lead you to a mission, you will need to be at least level 10 to complete it.
► Via the collections
Note that once acquired by one of the two previous methods, Treek can be used by other characters in your account ... if you spend 700 Cartel coins

(6.22 € to 4.45 €)
► Via your inheritance
Once a Legacy character has completed the mission and received the unlock, any other character in that Legacy can purchase the perk for the appropriate faction, which immediately grants Treek's character as a partner, without having to complete the mission once again. The character advantage costs 300 credits and requires a Legacy level of 000 and a character level of 40.
What will be your preferred method of unblocking Treek?
source
Site officiel Star Wars : The Old Republic