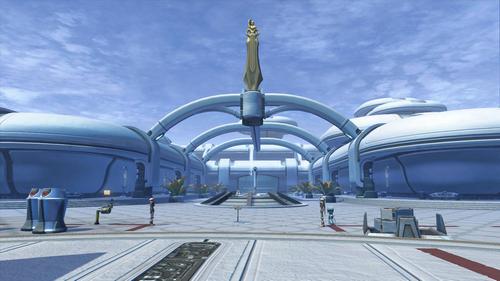 Tranyc Ge'tal, author of the fan-fiction of The Curse of a Clan, offers you a role-playing event this Saturday on Battle Meditation at 21:30 p.m.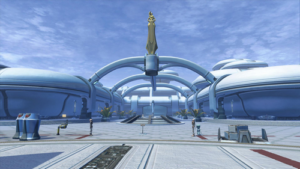 "Crime is always looking for new ways to get even more richer. Skira, an assassin hired by a Revanite, has been ordered to force the Selkath's hand to give him some of their tech as well as intensive Kolto support. But a double agent being in the ranks of the Revanite, this one warns the Empire of the maneuver of the experienced assassin. The Holo-Net is quickly made aware of the dirty trick that Skira intends to do. Anything's good for the criminals to take, and any more support would only be good for the Sith. Diplomacy will be the order of the day, and the Selkaths cannot tolerate any battle on their soil. Independents and Imperials will face each other in a diplomatic duel for Selkath technology. "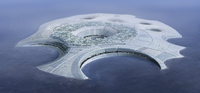 The idea of ​​creating a PR event on Manaan came to me several weeks ago, I just needed a common thread to follow. This planet has a very strong potential just like many planets in the Galaxy, I will only mention Oricon or Ord Mantell. I really like Manaan very much and I don't want to shut myself up with my guild on this planet while playing this role-playing game in private.
The idea of ​​this animation is simple: no physical combat, only verbal confrontations, as it is a negotiation. Skira, with whom I will be, will represent the corporation headed by this "Revanite". There will be members of the Traat'aliit who try to prevent Skira from obtaining this Selkath technology for criminal purposes, but this is where you come in. For there can be a multitude of possible endings. Want to give your guild PR medical support, or just rip off Selkaths? Take advantage and come and participate. Negotiator Selkath will be played as an NPC by another role player. You will all have your say.
Note that this event will take place in 3 parts: negotiations on the one hand with the Empire, other negotiations will also take place later for the Republic, and finally a final verbal confrontation between the two powers. The event will take place on Manaan at the location shown on the map below.
All Imperials with a good reason are invited to this event, the following events will be announced later.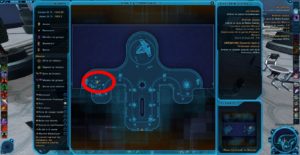 Summary of information:
Server : Battle Meditation
Date : Saturday June 13
Hour 21h30
No one de get in touch : Skira (Empire)
What? Negotiations between the Empire, an independent and a Selkath representative to obtain resources from them.