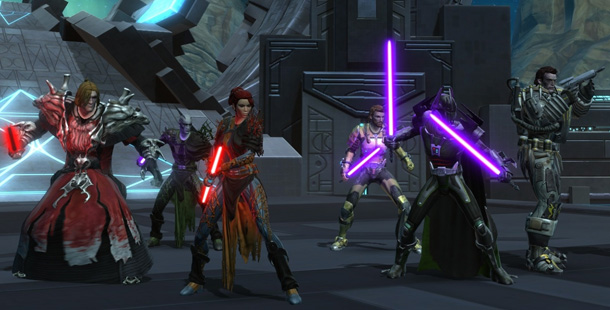 I have developed a small application available for Android to train groups of operations, hot spots, war zones and classified arenas.
Why? On several occasions, I had to cancel group departures for lack of time or participants. Anticipating the formation of a group can be a good way to avoid this kind of unforeseen event.
The principle is simple, through several screens (detailed below), you register your characters and plan your outings in the game by creating your groups or by joining them.
Find a group : this is the home page. You can join a group or create one by clicking on the button at the bottom right. In the latter case, you will specify the requested information (server, faction, character, date and time, etc.).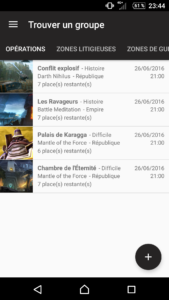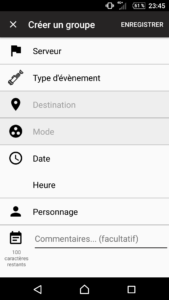 My groups : this screen allows you to manage your created groups and your participations.
"Groups created" tab: this is where you view the requests of other players. By selecting one of your groups, you have the possibility to access the table of participants, to validate or refuse a participation, or to delete the group.
"My requests" tab: Here you can check the status of your requests and the composition of a group or cancel your participation.
profile: It is on this screen that you add and modify your characters. The information to enter for each entry are: name, class, role, faction and level.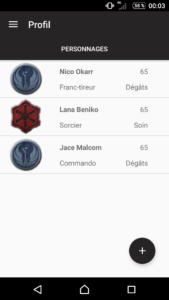 Notifications: You receive notifications when groups are created, when you have a pending request for your group, or when the status of your request to join is changed.
The application is quite simple for the moment, it is regularly updated and will have to evolve according to user feedback.
To download the application: Group Finder for SWTOR