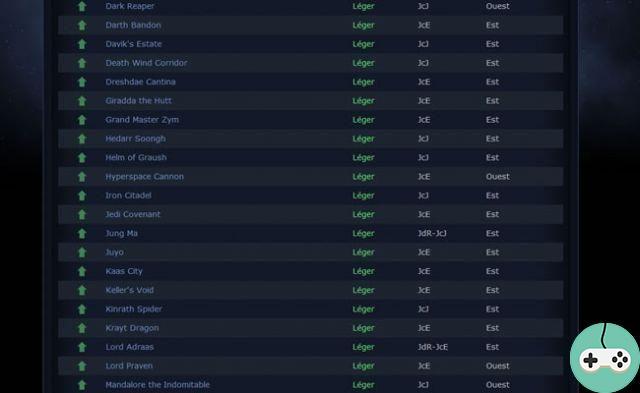 We are now less than 1 hour away for the first wave of access and two new features have just appeared on the official website (in the "News & Updates" menu:
- the state of the servers which allows to know the official and final list of all the servers
- the system alert which is currently empty.
Thanks to Heimmenrich for the links!
The account interface is a bit nicer now: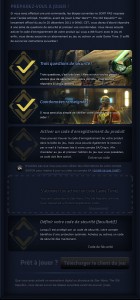 Safe
A page has just been set up (not quite translated) with information for authenficers. In addition to the physical version (provided in the Collector's box), there will therefore be many versions for smartphones.
Start of pre-launch
December 13, 13 p.m .: all the servers have gone green! SWTOR is launched! Have the forums also just come back?
The first accesses barely distributed, here is already new information on the blog (a wealth of information):
- Welcome to SWTOR
- What's to come for TOR
Pre-access wave:
13/12/2011 : 13h - 15h - 17h - 19h - 21h
14/12/2011 : 15h - 16h - 17h - 18h
15/12/2011 : 15h - 16h - 17h - 18h - 19h - 21h10 - 22h
16/12/2011 : 15h - 17h15 - 18h - 19h - 20h
Grace period
Finally, we will have until 22/12 at 06 am to enter the code for the game box. That leaves some time for worried people to receive or go buy a game box! For more information, see the topic on the forum or the article about it on the community blog.
Code Origin
The codes for players who pre-ordered on Origin will be sent soon (16/12/2011 at 17:30 pm). You can register your code on the page www.swtor.com/en/activation/jeu
As new things come up, I'm editing this thread to keep you informed of what there is to know for the launch.