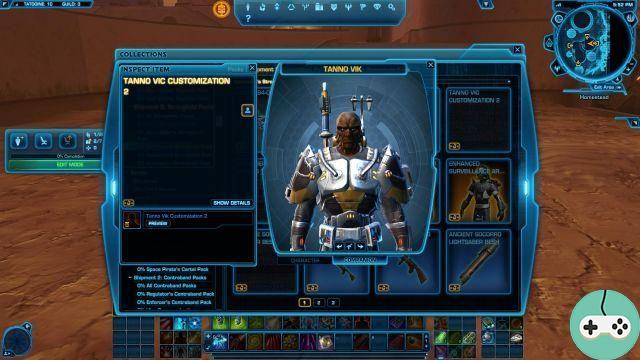 The images are taken from the test server. At the moment, the packs are not fully viewable.
Juliaan, what are you sending me here? What is this hundred images to process? The next packs that appear on the test server? But there are at least four in there! Yes yes, I am doing the article. And you haven't prepared the female versions of the armor? I said nothing, but Winto will complain (note: I know, but he had to do them!). Aurek, Besh, Cresh, Dorn ... Logically, it should follow this order. In addition if this is the case we start with the biggest, the most completed, the closest to an exit. The Gatekeeper Pack. A logical name to start this series of packs whose names are linked to functions of a palace.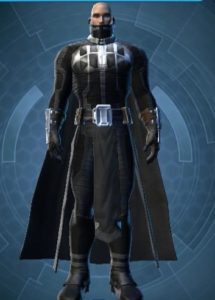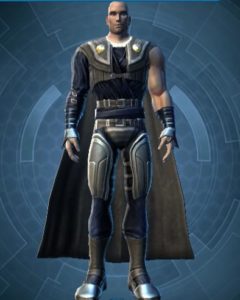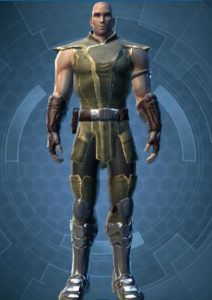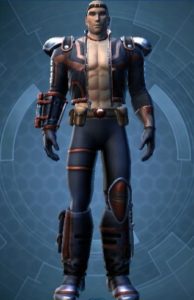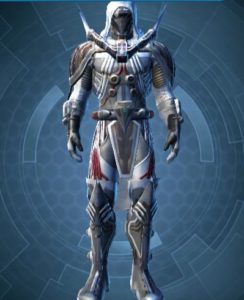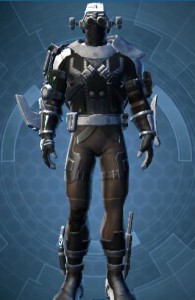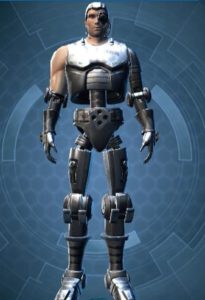 Darth Malak's shadow armor reminds me of many mods that fans have made for KOTOR. And right next to Exar Kun (whose bio is on my personal Wall of Crazy)! And that of Satele Shan ... No, I insist Juliaan, you should have taken pictures with female characters. You could also for the outfit of Mantellian Corsair, show off your torso like that will earn you remarks. On the other hand, in Reaver, you are magnificent. A real double white from Dark Marr. And how mysterious you are in Advanced Slicer, with those metallic extensions. And finally, the 614 Series prostheses.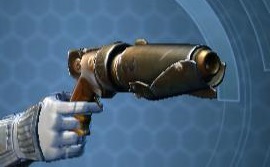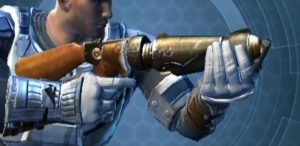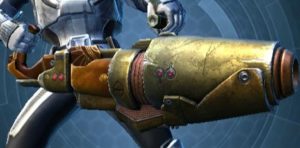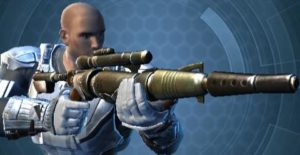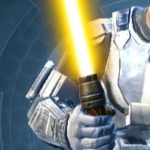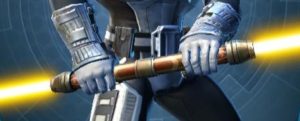 As for weapons, the new series is called Old Soccoro Aurek. A name that prefigures that of all the weapons in these packs.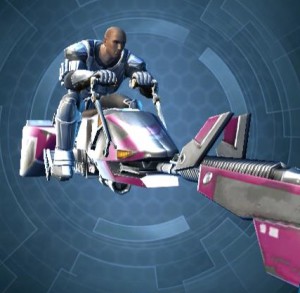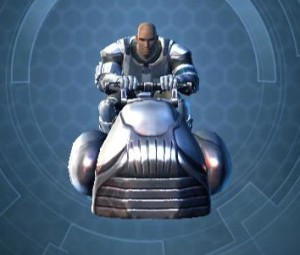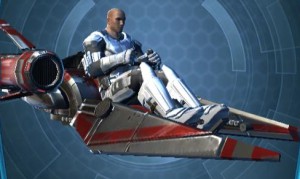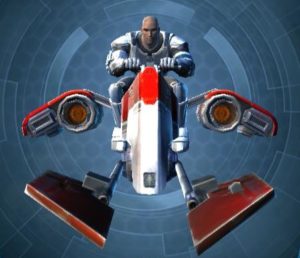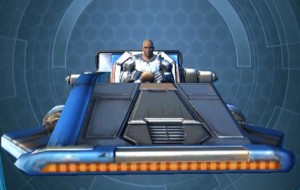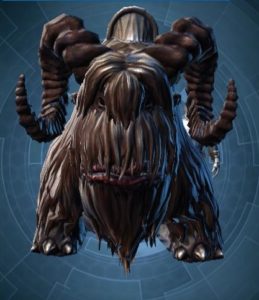 On the speeder side, this pink suit is that of a Hyroti YH-99. Next to it a Tobus Cruiser then an Aigle Irakie and a Hospice Walkhar. The biggest vehicle is a Tirsa Winner. And if you prefer animals, you have the choice between a Fawn Oro and a Bantha des Canyons. Do you think I should tell Juliaan that we shouldn't stand there?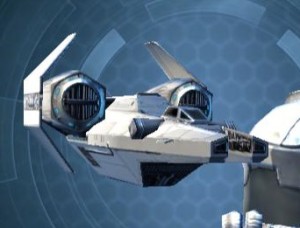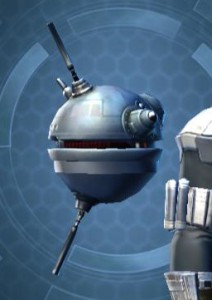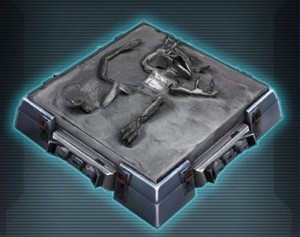 Other toys and gadgets are to be added to the list, such as this mini-Condor SGS-S1, this imperial probe LE-34 or even this kowakian monkey-lizard under carbonite. But also others of which I don't have the images: the titles of Gatekeeper and Galactic Director, a customization for Ashara Zavros, emotes (what's up and clawbird kick) and crystals for golden and blue lightsaber. But this is still only the first of these four Packs. The second should be that of the Constable. And I present it to you ... right away.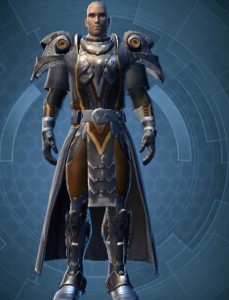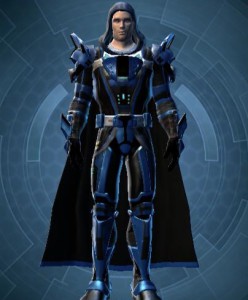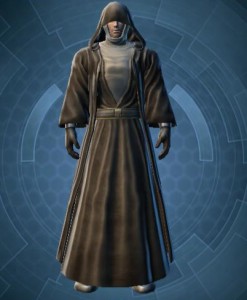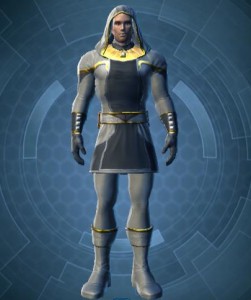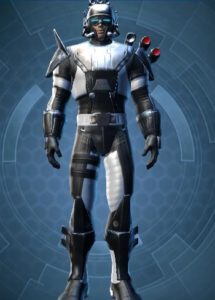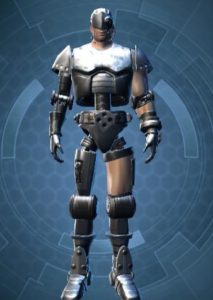 Model Juliaan back, let's explore the armor of this second Pack. Two Jedi, the Intimidator and the Fortified Defender. The old lady is called Kreia (aka Darth Traya of the Sith Triumvirate). Yeah, I know, he's not very believable as an old lady. And I have doubts about the Noble Servant. But hey ... he's better at Enhanced Surveillance equipment. And if you make him too angry, maybe you'll end up with the 615 Series.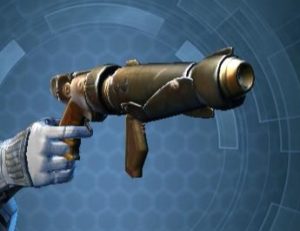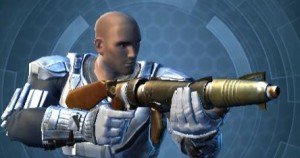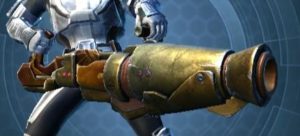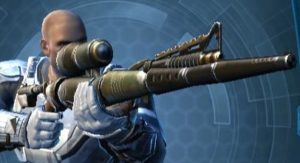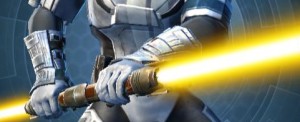 As with the first Pack, the weapons are Elder Soccoro, but Besh this time around.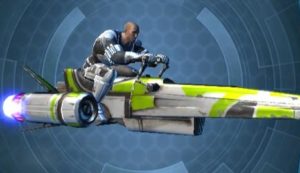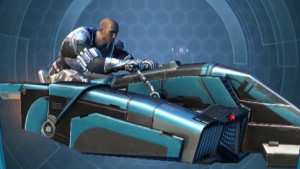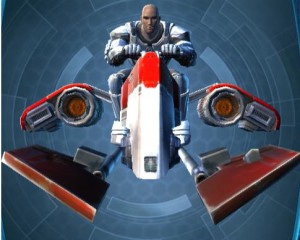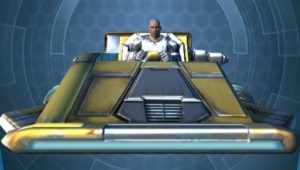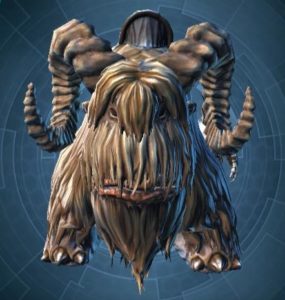 To move, are planned Amzab ZB-7, a Morringer NG-9, a Walkhar Presage, a Balmorean Tobus Cruiser, a Tirsa Competitor, an Onyx Oro and a Dune Sea Bantha. An animal species behind which Juliaan definitely likes to hide.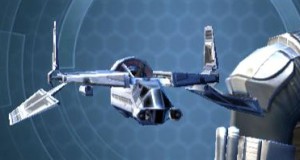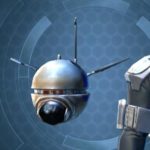 And finally, you will accompany this Legion B4 mini-bomber and this MJ-52 Cartel Minisonde. But you can also find a customization for Tanno Vik, a Constable title, Quick Repair Droids (regeneration item) and emotes (Punch Dance) ... And there are still two Packs to visit. But this article is already far too long, we will discuss the Architect and the Seneschal in a second copy.