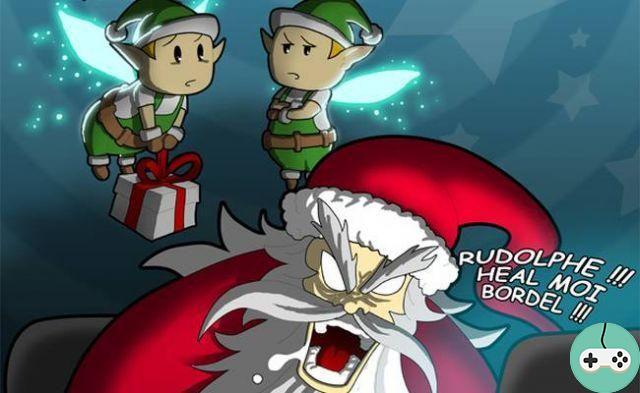 The entire Games Managers team wishes you
excellent end-of-year celebrations!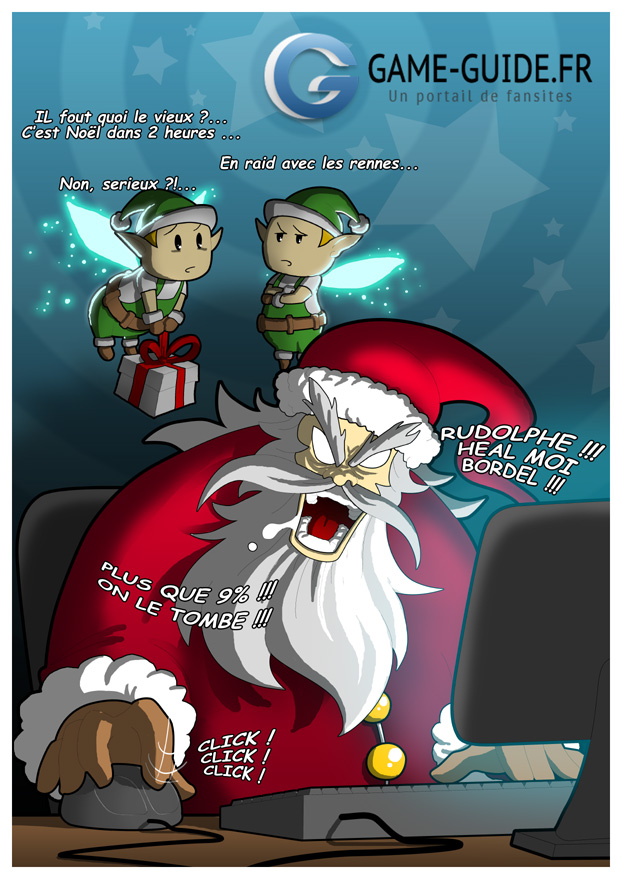 Directed by Neitsabes (Twitter - DeviantArt)
What will we remember from this year 2012 ? A year full of changes: at this time, last year, we were "only" concerned with SWTOR-GUIDE. From now on, there are 5 sites and a portal all linked via a single, increasingly lively forum! Thank you for bringing this community to life?
After hesitating for a long time, we had to bring ourselves to advertise. During the year, we found an advertiser who offers us good returns, correct targeting, while avoiding invasive formats. We can thus pay the server and the various expenses (purchase and sending of batches, purchase of material for the shows…). If you don't know (I didn't say much about it), since June, we are in association, the Clamidra Association, do not hesitate to join (10 €) or to give a small sum to give a boost.
2013 will be a decisive year for us. Providing you with daily news takes a tremendous amount of time, almost full time for Onidra and myself. We are currently at a slack period in our respective careers, so we have time… for now. However, next year we must find a solution, the two most obvious being:
multiply traffic by 10 (or 20 for 2 people) to earn more money and pay us
find more people to better distribute the workload
All this must be done, of course, in the current continuity of the portal: no question of making it look like a Christmas tree (even if it is the period) or of lowering the pace and the quality of the articles.
Walan recently joined us as a Contributor but there are still places to take, on an ad hoc or regular basis. If you ever get bored ...
Once again, allow me to wish you a happy new year 2013.