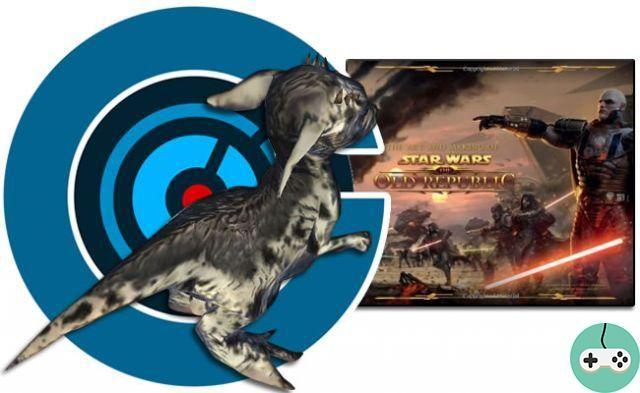 To celebrate the arrival of 1.2, your favorite site on SWTOR (and don't contradict me!), In partnership with Bioware (thanks to @Mister_Moreau and @Aerawraith) will shower you with various gifts throughout this month.
Let's start with the presentation of the lots. In fact, exclusive codes for baby Taunta as well as artbooks are at stake ...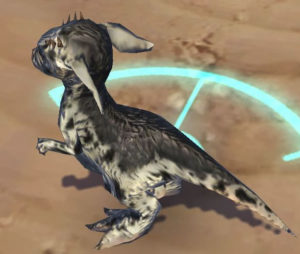 I was talking about it a few days ago, we find this little familiar at the merchant of the Collector's version, in the Fleet station, against 200 credits ... But, because there is a big but, the beast obtained with this code has a unique hue (it's grayer than the purchasable version), which makes it a collector's item that every gamer dreams of owning!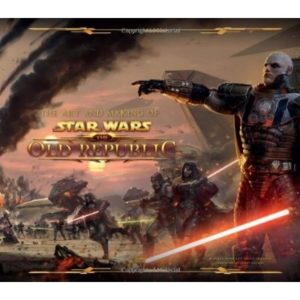 This is the second opportunity that I will give you to win this superb book, The Art of Making of Star Wars: The Old Republic (but without the dedication this time). In 160 bound pages, fans of the game who are not afraid of English (the book has not been translated) will be able to discover all the stages in the creation of the game. See the Amazon file for more information.
Now that you know what is at stake, I'm sure the question on everyone's lips is: "yes, but how?" Ahaha! It is not all that simple. As I like to keep you patient, I decided to offer you regular opportunities throughout the coming month through various small contests. A word of advice, follow me on Twitter, like the Facebook page and above all, come back to the site regularly. It will move!
You can also go to the different fansites which also have lots of contests at the moment:
SithaFaim: 2 prepaid cards of 60 days
Persistent Worlds: 10 codes for the baby tauntaun
Fallen Forge: 5 codes for the baby tauntaun
Holonet: 9 codes for the baby tauntaun
JeuxOnline: Razer peripherals
Virtual Universes: 5 codes for the baby tauntaun
And as I am generous, I already put 2 baby Taunta codes in play today! Post a comment on this subject until Sunday evening (15/04/2012 at 00h), make me laugh, surprise me and I would choose in a completely partial way 2 winners Monday morning (put a valid email!).
Good luck to everyone.