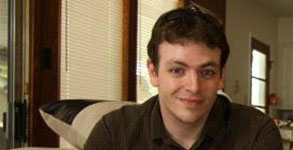 A week ago, the developer Jesse Sky confided on the website in a new section, meeting with a dev. Following his intervention, many questions were asked and he comes back today with some answers on the US forum. I did the translation for you!
Q: With an art history degree, how did you become a game developer? Do you have an additional qualification that got you in this job or was it just a passion?
Jesse: When we interview a designer candidate, college degrees are taken as footnotes to your gaming experience, especially published games, mods, and indie projects you've contributed to. . Looking around in the studio, I can tell you that I work with a lot of the most talented people I have ever met, but I cannot remember what they studied at the university. I can however tell you which games they have collaborated on and which games they spend their free time on. Knowledge, passion and professionalism are much more important during a conversation and everyone has a unique story of how they broke into the industry.
In my case, I was selected for an interview after winning a mod design contest for Neverwinter Nights, I had thousands of hours of gaming in 90s MMOs. This offered me a job as junior designer. I have been playing and creating games since long before I can remember - this is the one constant passion I have had as my interests have expanded widely. The game script is what brought me to web development, game artwork led me to art history and I even worked in a high energy physics lab after being inspired by a physicist who wielded a certain crowbar. If you're interested in game design, a degree can help, but your skills aren't really proven until you're in the business. Any development project is a learning experience, so the real test is how far you are prepared to learn and grow.
Q: Were you surprised by the shortcuts and tips that allow groups to avoid trash and / or bosses? Is avoiding trash something you agree with that is inherent in group play?
Jesse: In my experience, avoiding trash makes it harder to come back after the band has completely died (wipe), so I'm not sure you need to take strict measures to prevent it. I don't really mind when groups make a fool of themselves to avoid a few seconds of fighting, because at some point it becomes counterproductive. When I see a group that does that, I initiate the meeting to save us from the headache.
Rather, I prefer to offer reasons to kill the trash. For example, in Nightmare From Away, all trash has a chance to drop epic-grade crafting components, and a specific encounter grants a high amount of credits. It's the sort of thing we seek to do more often, but we also tend towards tighter play areas and less trash in general.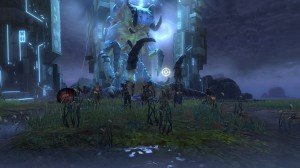 Q: Have you ever worried, in trying to be as competitive as possible with Operations and Nightmare Mode, that you exclude more casual players from certain content that you are most proud of?
Jesse: I don't think the two are mutually exclusive but I can understand the frustration. Obviously we have story mode, but I'm still not happy with where it fits in our itemization scheme. There are some leads, but they are not immediately obvious. As we move forward, we will work to develop and clarify the high level so that the progression makes more sense. We are planning a lot of improvements to go along with increasing the level cap, both for casual players and for high level guilds. This includes more diversity in the content and rewards offered by the high level.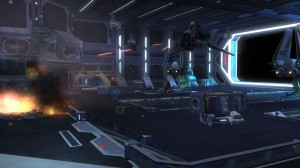 Q: Do you have any updates planned to convert non-HM hotspots to a hard version? Will there be more 2 third party contentious areas?
Jesse: We're going to create a hard mode for all the Flashpoints that don't have a hard mode yet. This is something that I personally am very excited about. As for tier 2, the categories of the group search module will be reconfigured with the increase of the maximum level so as not to divide the queue of contentious areas into two groups. I think the Lost Island challenge brought a lot of fun, but it's also a random party killer, which doesn't go well with the party finder itself. The latter hard modes are more balanced, bringing a more consistent experience, both in terms of difficulty and length, which should help keep wait times in check.