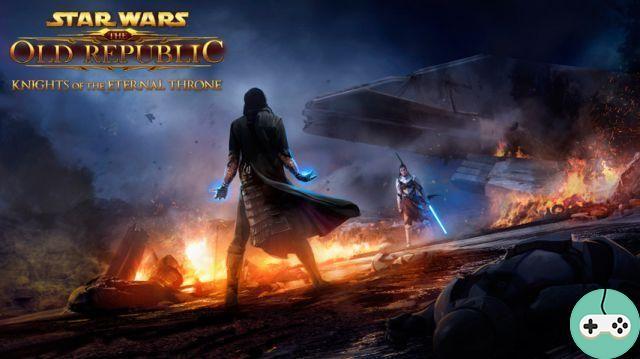 We had people there, and we made you live the Star Wars Celebration almost live thanks to Shana's logbook. The news that most of you will take away is the announcement of the upcoming expansion, Knights of the Eternal Throne.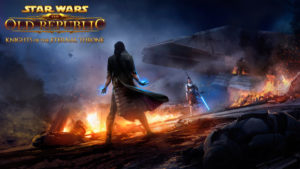 We don't know much about it yet, more information will come later, but comicbook.com has been able to collect some information anyway. It will therefore be the direct sequel to Knights of the Fallen Empire, an expansion already placing a strong emphasis onhistoire only. Bioware returns to its fundamentals, which has made the strength of this studio known for Mass Effect or the now cult Knights of the Old Republic, ancestor of SWTOR.
The story will resume some characters already crossed previously, also including a whole lot of new ones. They will improve the experience based on the feedback from Fallen Empire, wanting to make the experience more attractive to loyal subscribers. For him, if KotOR was so popular, it was because it allowed us to tuck into Luke Skywalker's boots, with a group of friends that we would like to be able to actually take in a galactic adventure. This is what they wanted to find with Fallen Empire, and what they will continue to do in Eternal Throne. It is not for nothing that they are reusing the title for both "Knights"!
Finally, to conclude, Eternal Throne is presented as a epic story, totally new, with some interesting cooperative elements.
Although it will be possible to play Eternal Throne directly, James Ohlen recommends taking the time to discover Fallen Empire beforehand in order to have a better overview of the story. Note that Fallen Empire will be offered to players who buy Eternal Throne. The final chapter of Fallen Empire is coming soon, and you can experience the first chapter for free.
Good news: Eternal Throne is scheduled for release late fall !
So what do you think of this announcement? Can't wait to get started?