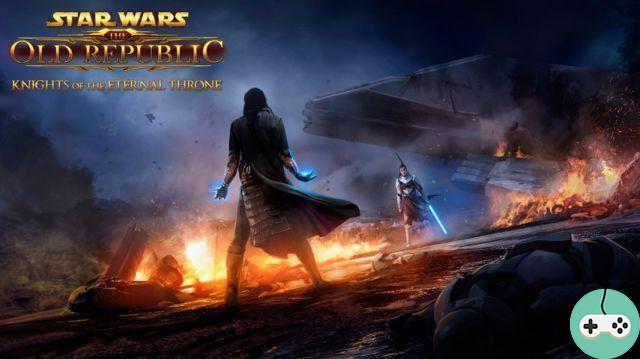 We've been waiting for a while, here is finally the trailer for the next expansion of Star Wars: The Old Republic, Knights of the Eternal Throne.
Entitled "Betrayed" and awkwardly translated into "Betrayal" (like the intro cinematic on the Empire side when you start the base game), this trailer takes place in parallel with the previous one which was released on the occasion of KotFE. , and probably ends shortly after the events of Chapter 16 of the previous expansion.
Spoiler-free, I can tell you that it reveals the relationship between Senya and Vaylin, which is why Valkorion's daughter hates her mother so much, and which may also explain why Senya acts like she does at the end of the last one. chapter.
We can also discover a new type of Knight of Zakuul, in white armor and not gold, and loyal to Senya, as well as a group of Force users very close to the Eternal Emperor who do not appear to be nor Knights, nor Descendants.
There are very few lyrics, but if you're totally averse to English, you can find it in a spanish version here:
Some more information about the extension (official site):
Release date December 2
Subscriber Rewards:

October 25: partner Shae Vizla
November 28: Reconnaissance Walker mount
October 25 - November 27: 3-day early access

Level increased to 70
New game mode: Galactic Command
Free 65 character pass for subscribers upon expansion
Livestreams are planned to show different aspects of the expansion
After release, the development team will focus on group content of any type.
The Dark vs. Light event will end at the time of KotET's Early Access on November 29.
9 chapters, which will all be released at the same time:
As always, here we are with high quality cinematics, in line with the previous ones. Put together, we have enough to have a nice show!